BlueStacks App Player 4.80.0.1060
(111 votes, average: 4.64 out of 5, rated)
BlueStacks App Player 4.80.0.1060 Download for Windows 11, 10, 8, 7 (64 or 32) bit PC. Free download the latest version 2023 of the software from NearFile.
Technical Details
App Information
App Name
BlueStacks App Player 4.80.0.1060
File Name 32 Bit
BlueStacks-Installer_4.80.0.1060_x86_native.exe
File Name 64 Bit
BlueStacks-Installer_4.80.0.1060_amd64_native.exe
Operating System
Windows 7 / Windows 8 / Windows 10 / Windows 11
Date Published
11, May 2019
Date Modified
04, January 2023
About
BlueStacks App Player 4.80.0.1060 free download for PC Windows (10/8/7/11)
BlueStacks App Player 4.80.0.1060 Download for your Windows 32-bit or 64-bit PC that is a complete android emulator for installing and playing android games as well as apps on your PC. From NearFile you can download this emulator for free.
By using an emulator one can use those applications or games from Google Play Store which requires a high-end phone. Among many emulators, BlueStacks is known as a user-friendly emulator for its simplicity and wide-ranged features.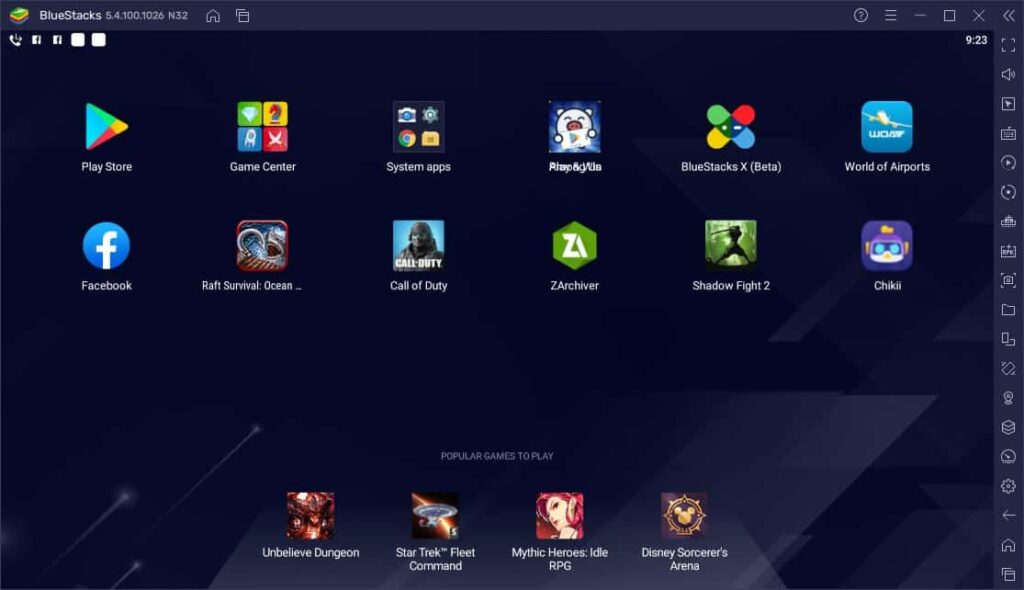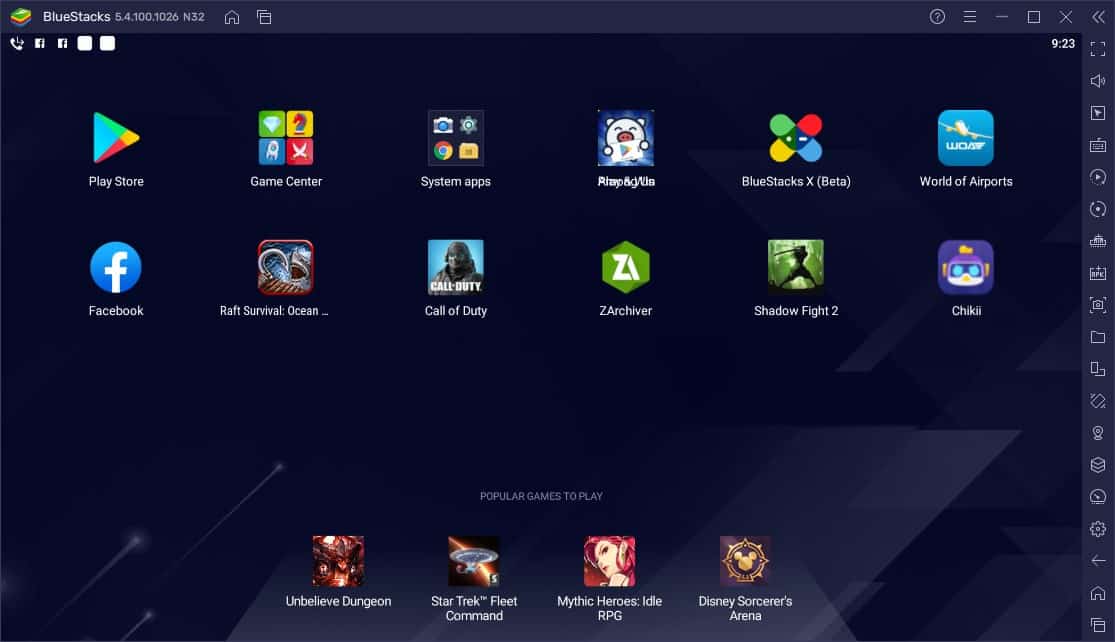 Game Control
Bluestacks allow its user to use any kind of output device as a gaming pad, mouse, or keyboard to enjoy and achieve maximum performance. For this reason, users can feel a PC graphics environment which easy to customize as they like.
Smart Control
Smart control enables precise and accurate action which helps one to be more focused and enjoy it as one wants.
Multi-Instance
You can use different accounts at a time on a single device and also it lets use multiple applications at a time. Which saves time for smooth multi-tasking.
Eco Mode
Eco mode enables the user to enjoy high-end facilities without slowing down one's pc.
Native GamePad Support
Because of this feature, one can customize control as he wants and it's effortless to customize control than ever. And more than that it has a feature to recognize your previous setting once you use or open the same games or application.
Real-Time Translation
Let you translate your most hyped games or application in your native or in your preferred language in real-time.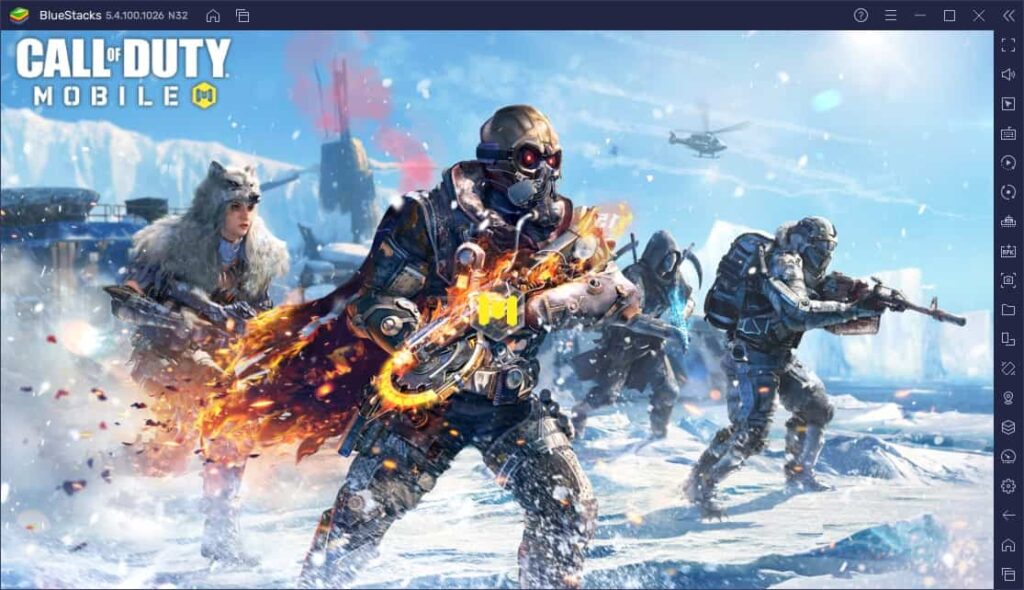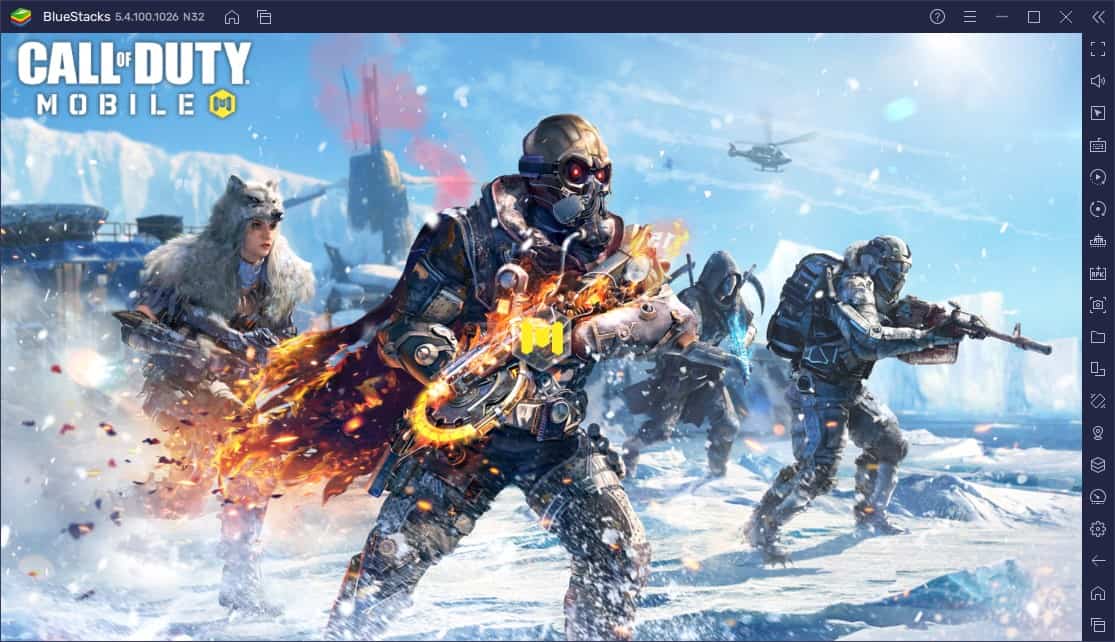 Shooting Mode
Shooting mode made the game more like pc games. And easy to use with the mouse just by tapping two buttons, Aim & Shoot. You can customize in keyboard too. If your mouse doesn't work in BlueStacks, make to use the Mouse Test Clicker to test your mouse if it working or not.
High FPS
Play the most game in pc environment by enabling high frames per second (FPS). High fps let you play games more smoothly with high graphics and better performance.
High-Definition Graphics
Bluestacks enable the most trending games to play in HD (High-Definition display resolution of 1280×720 pixels), QHD (Quad High-Definition display resolution of 2560×1440 pixels), UHD (Ultra-High-Definition display resolution of 3840×2160 pixels). Because of this feature mobile games feels like a pc game.
UTC Converter
UTC means Universal Time Coordinator, which allows you to set your local time in the device to get updated from time to time in case if you don't want to miss anything from your referred application or game.
Utility Features
Let you customize your emulator as your preferred phone configuration. To run many hyped applications or games you need to have a flagship phone in your holding. Not many can afford to have those exclusive phones. This is where BlueStacks came in handy to configure your device as you want.
Disadvantage Of BlueStacks App Player
This software has some disadvantages too. Some of them are:
It may make your PC slow.
Sometimes you may face some RAM issues.
Some games, don't allow you to use emulators to play their games. So they may ban you from playing their games.
If you are running on a low-spec PC, you may face a lagging issue.
How to install BlueStack App Player On Windows PC
The process of installing this software is very simple. Just follow the steps shown below:
First, you need to download the Latest Version Of BlueStacks App Player from this site. Click on the download button to start downloading. You won't need to register and also don't need to waste a single penny.
Now run the downloaded file and follow the instruction. Wait for a moment to complete the installation process.
After completing the installation, you may be able to enter Google Play Store and install your desired application. Please note that you need to log in to Google Play Store in order to install your desired app. To log in to it, you must have a Google Account.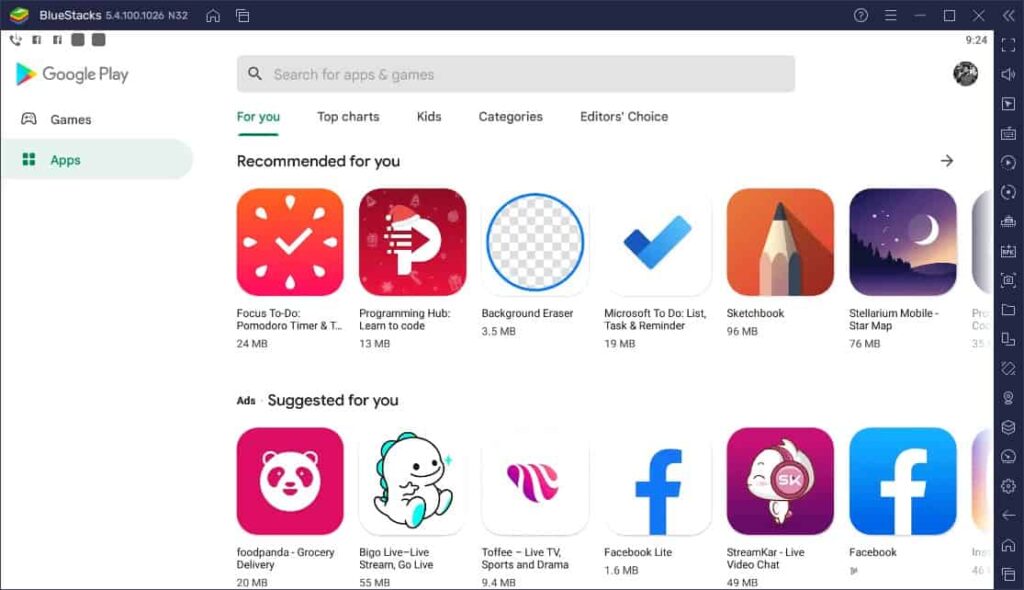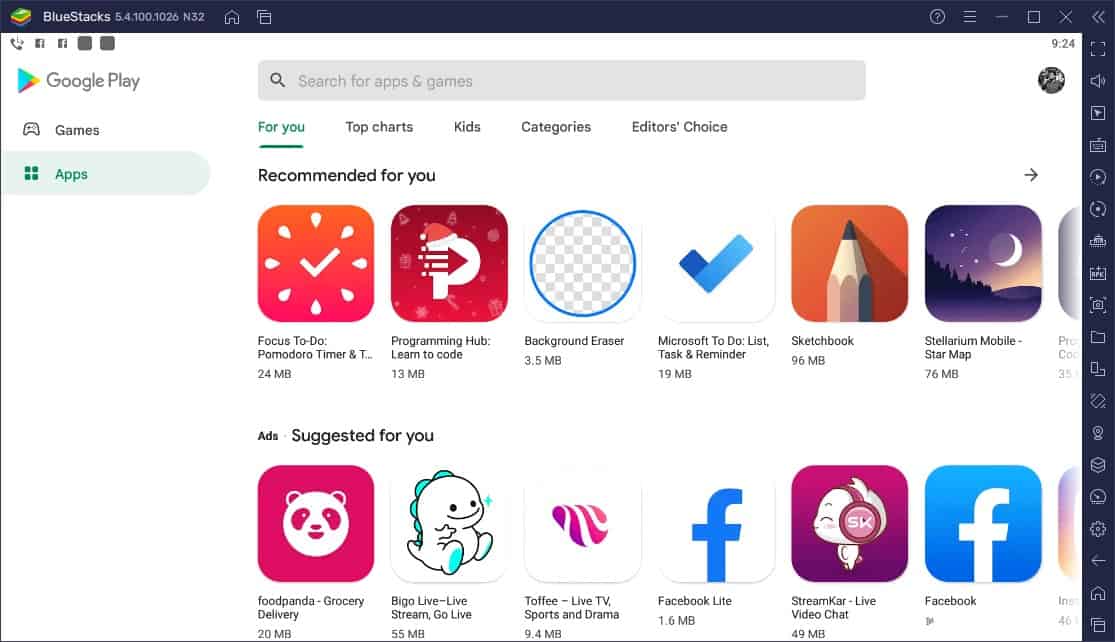 User-Friendly Interface
Any user who doesn't know much about PC or desktops, he or she also can use this software without any issue. This is also a great reason why video game lovers love this software very much.
This software is the most used software compared to other android emulators.
Best features at a glance:
This software has a Fully customizable environment.
It Supports multiple OS configurations.
It has Google Play integration which allows you to install any apps from Play Store.
This software has the built-in latest version of Android 7.1.2
It used the power of Hyper-G Graphics for uncompromising graphics.
It has AI-driven resource management for low-latency gaming.
FAQs About BlueStacks App Player 4.80.0.1060
Is BlueStacks 4.80.0.1060 safe for your computer?
If you are asking about security then it is 100% safe for your PC. We haven't got any reports about malware in BlueStacks. This software is totally free from spyware and malware.
What is BlueStacks used for?
BlueStacks is used for running android applications on Desktop PC with high-quality graphics.
Does BlueStacks cost money?
No, this application is free to use. You don't to waste a single penny.
How can I download BlueStacks 4.80.0.1060 on my PC?
Just click on the download button from this page, BlueStacks will start immediately.
Will BlueStacks get you banned in Clash Of Clans?
BluesStacks is not officially recommended by SuperCell. But using it, will not get you banned from Clash Of Clans. But if you use another application which alters the game then you must get banned.
Conclusion
The Free BlueStacks App Player 4.80.0.1060 is a perfect way to begin playing your android games on your computer. This tool is easy to install, easy to use, and also compatible with a range of choices. The ultimate purpose is that the desired game must be played without any problem.
Alternatives
Also, check the alternatives of BlueStacks App Player 4.80.0.1060
Comments
Let us know about your thoughts