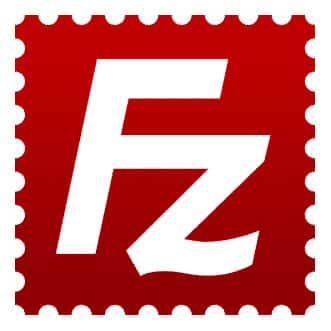 FileZilla 3.63.2
FileZilla 3.63.2 Download for Windows 11, 10, 8, 7 (64 or 32) bit PC. Free download the latest version 2023 of the software from NearFile.
Technical Details
App Informations
File Name 32 Bit
FileZilla_3.63.2.1_win32-setup.exe?h=U3GJKq4CZY54718Inx35kg&x=1677932170
File Name 64 Bit
FileZilla_3.63.2.1_win64_sponsored2-setup.exe
VirusTotal Hash Code
74c129597fc856e6d055e249064fa8ea9e0f9307c21aeeee77c966195c173d96
Operating System
Vista / Windows XP / Windows 7 / Windows 8 / Windows 10 / Windows 11
Date Published
28, October 2021
Date Modified
04, March 2023
About
FileZilla free download for PC Windows (10/8/7/11)
FileZilla is an open-source cross-platform FTP application that costs no charge. The application comes with some excellent features. There is something that should be noted this software is available in 47 different languages all over the world.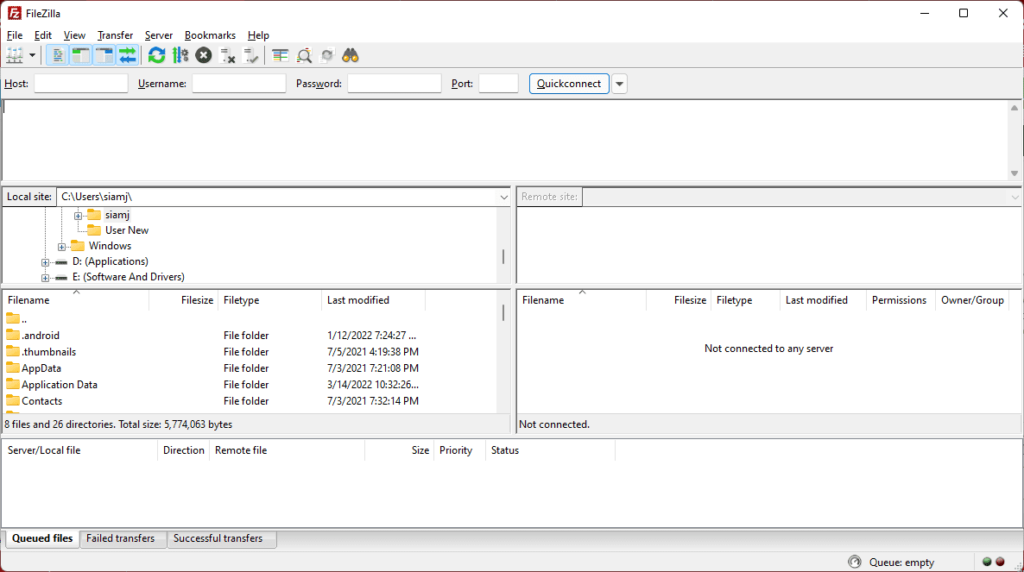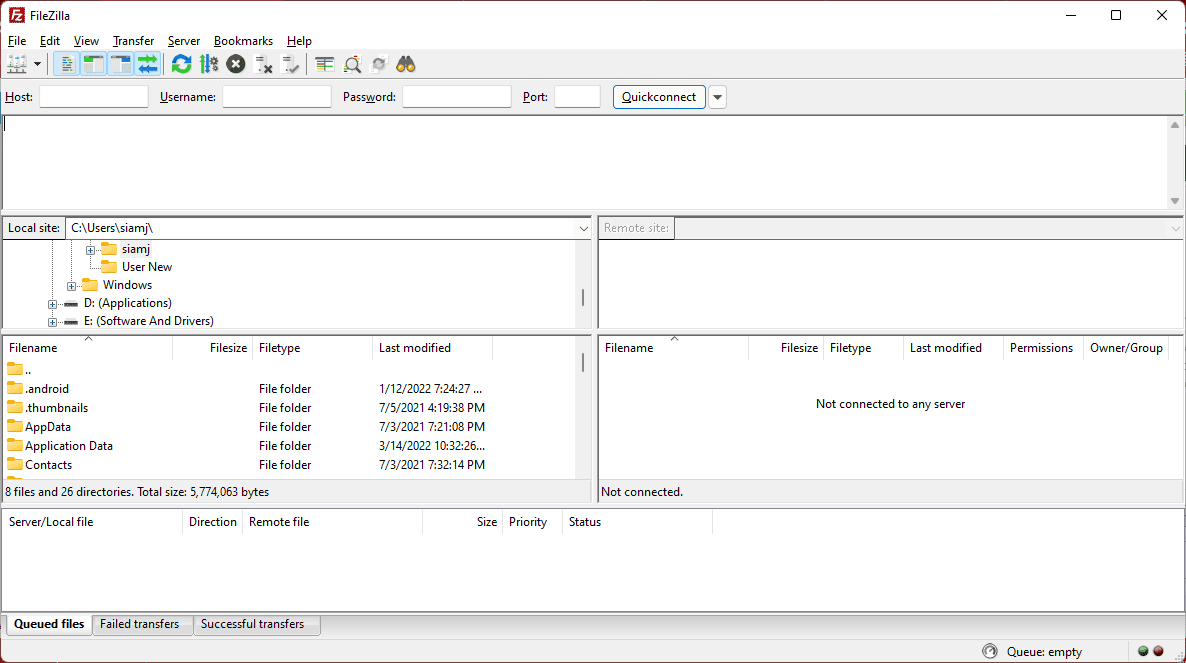 FileZilla Free Software FTP Client
FileZilla Client is a quick & trusted platform FTP client which has a great interface. Anyone can use this client program on their personal device. It is great for beginners & advanced users.
Connecting to an FTP server using the Quick Connect Bar
If the users wish to be connected with an FTP server, then they must input the server address into the option Quick Connect Bar. You should know that a quick connection is required for fast connections. In that case, you won't be able to edit the fast connection list that has been stored in the last ten minutes. Once the users are connected then they will be permitted to select file > 'Copy latest connection to site manager' to get the permanent entry.
FileZilla Server
Its Server is that kind of server that is able to support FTP & FTP over TLS by which users will get a safe encrypted connection with the server. While using the TLS their important info will be surely protected. The data transfer rate can be increased because this server also supports on-the-fly data compression. Point to be noted that users must use this carefully.
If the connection has become successful, the users will be shown a record of folders on the right side of the Window. The recent folder will take place in the edit section. They will get 3 paths to change folders. 1st, they may double-tap the folder in the record. 2nd, they can change the recent folder by pressing a file in the directory tree. 3rd, they can always input the title of the folder into the edit section & click enter.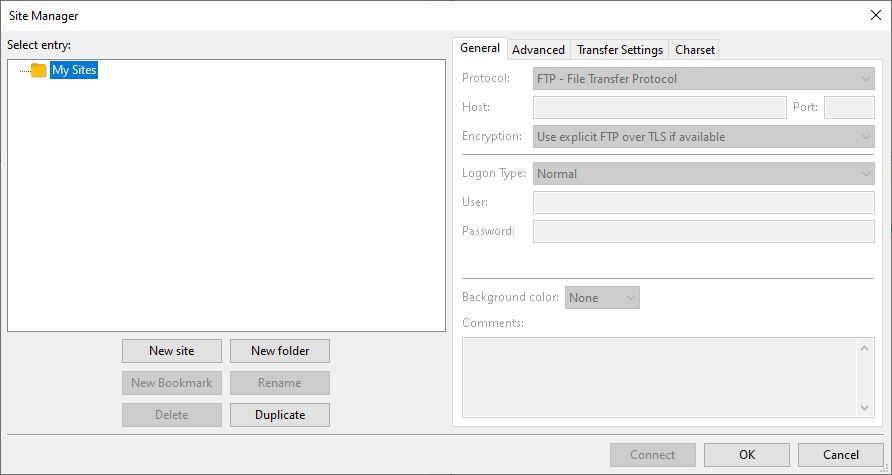 Special Case: Servers in LAN
Things will go differently if the user's home LAN is connected to the server. In that situation, there won't be any address from the net. In the situation of LAN, normally users can work with the internet IP address. If the server is on the same device as the software then users will get permission to use localhost as the hostname.
Synchronized Browsing
If it has an identical directory shape on the local device & the server then users can be permitted to enable Synchronized Browsing. To enable it, users should build an entry in the site manager.
Features
Support for SFTP-SSH File Transfer Protocol
With this software, they will get permission to choose SFTP from the drop-down menu before you have begun transferring files/folders. If you would like to tap 'Quick Connect' then you must remember the prefix 'SFTP'.
Support for Google Drive, One Drive, Amazon S3, Dropbox
It is a great thing that at present time the software has started to support Google Drive, Amazon S3, OneDrive, DropBox & Google cloud storage as well. This software will give you a hostname automatically when you choose an option.
Run Various Server Transfers
This feature is really an amazing feature of this software that users can be able to connect with multiple servers at the same time. They will also have the ability to set the limit of servers.
Edit Remote Files
Users can also edit their remote files in the settings. They will get some editing options in the settings to edit their remote file.


Connecting to FTP via VPN
The program has the capability to work with any type of VPN users would prefer. To protect their IP address VPN is a necessary thing.
FileZilla Issues
You might face some FileZilla issues while working with it. You need to fix those issues to work potentially. There must be so many connections. Firewalls or antivirus may cause engaged connections. You should use an FTP for the hostname then change the FTP port and arrange the transfer mode into passive.
Pros
Easy to work with.
People could have multiple connections at the same time.
The connections are quite easy to settle.
Straightforward.
The technical support is really great.
Very fast speed.
Free.
Safe & secure.
Cons
FAQ's
How do I download FileZilla?
You can download this software from our website. Then the installation steps are given below- First, Download the suitable version of this program for your device. Then double-tap the downloaded folder. After that, you need to follow the on-screen instructions.
Is there a free version of FileZilla?
It is known that FileZilla is a free and also open-source program. It is obvious that all the versions of FileZilla are free for Windows, Linux, and Mac.
Is FileZilla a Virus?
No, This software is not a virus. There is something the users should be notified that the software may bundle malware during the process of installation.
Is FileZilla a web browser?
It is not actually a web browser. But as we know TLS is supported by this software so, the software has the ability to do the exact type of encryption like a web browser to protect your info.
Why does FileZilla show as malware?
The installer of this software gets offers of adware. There are some extra programs that were installed by default. Because of these, the program shows as malware.
Does FileZilla work on Windows 10?
The software can be worked on Windows 10 if the user uses this program's client app. There is also another way, the user can normally add this as an FTP site with the computer section of Windows 10.
Our Uses
From our point of view, we will recommend you to have this software on your device. It is a great application with excellent features. It has support for various types of web browsers. We have not noticed any disadvantages of this program yet. This is a highly recommended app that you may install without having any worry.
Screenshots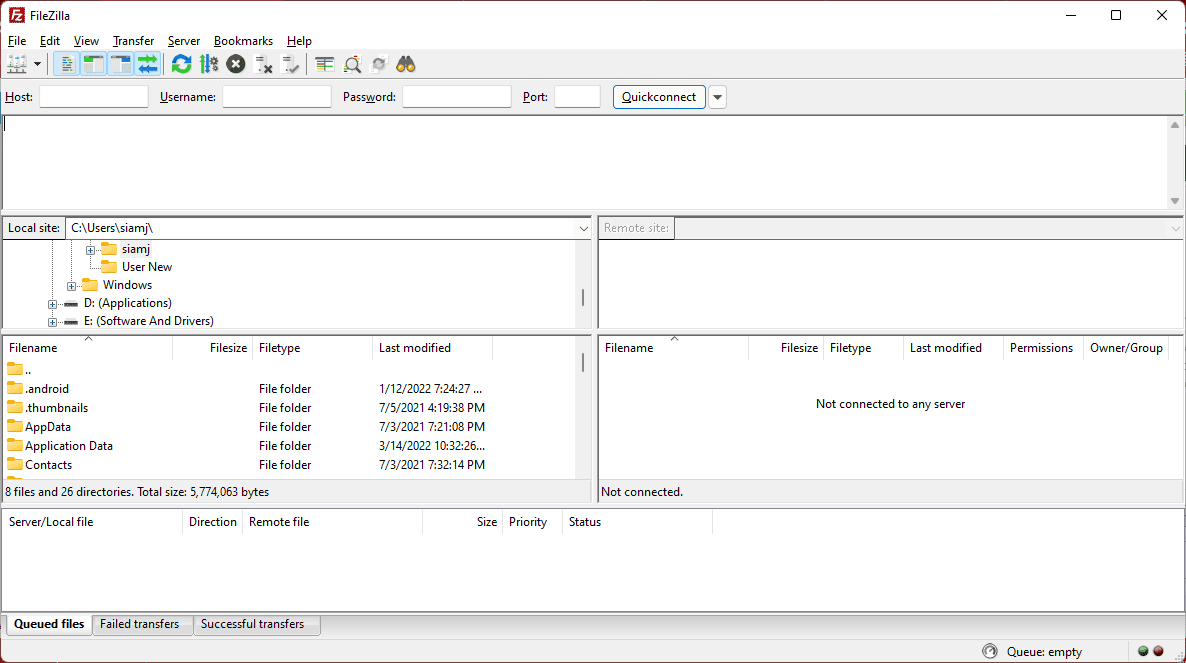 Versions
Check other versions
Alternatives
Also, check the alternatives of FileZilla
Comments
Let us know about your thoughts