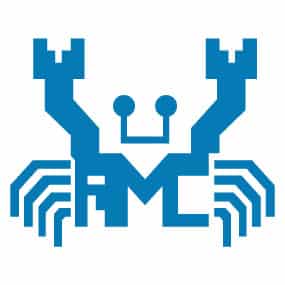 Realtek High Definition Audio 2.82 (64-bit)
Publisher:
Realtek
License: Freeware
(60 votes, average: 4.86 out of 5, rated)
Download Realtek High Definition Audio 2.82 (64-bit) for Windows PC. Free download the latest version 2020 of the software from NearFile.
Technical Details
App Information
App Name
Realtek High Definition Audio
File Name
0009-64bit_Win7_Win8_Win81_Win10_R282.exe
Operating System
Vista / Windows XP / Windows 7 / Windows 8 / Windows 10 / Windows 11
Date Published
25, December 2018
Date Modified
16, October 2022
About
Realtek High Definition Audio free download for PC Windows (10/8/7/11)
Realtek High Definition Audio is a complete package of software by which your PC will be capable to connect with audio systems like sound speakers, sound cards, headsets & others. This program is one of those which is mostly available.
Streamlined UI
There is a streamlined UI in this program. With this feature, the users will be able to maintain audio inputs, flexible mixing. You can also re-assign the audio ports to each kind of input or output you like. In addition, fine-grain coordinating functions & managing of the audio platform also might be maintained by this software.
Power Management
The users who have laptops can have the facilities of this feature. Whenever your laptop will be running on the battery then you will be able to disable some audio options to manage power.
Better Listening Experience
This software will give the facility to listen to every video file as well as audio files in the best resolution. If you want to upgrade the audio driver that can be also suitable for you.
Setting Menu
There is a setting Menu that will give you permission for setting up the headsets as well as speakers. You will also be able to configure the volume level of your headset.
Support All Sound Codecs
This software has support for all types of major audio codecs. Your computer will be given the support to record sounds, process audio, playback multimedia, and many more things.
Requirements for Realtek High Definition Audio
OS: Windows 7, Windows 8, Windows 10, Windows 8.1, Windows Vista.
Pros
Free of cost.
It is Tested virus-free.
Can be installed easily.
Fully featured audio input options.
The program will boost the system's audio performance.
better sound quality.
Amazing user-accessible utility.
There is A room correction tab for adjusting the volume of every speaker individually.
Cons
The program is not crucial for running the computer's audio accurately.
There is a possibility for hackers to this program.
FAQ's on Realtek High Definition Audio
What are Realtek High Definition Audio Drivers?
Realtek High Definition Audio Drivers are a complete qualitative package of drivers by which your device will be capable to reproduce each type of audio file practically on all the OS.
How to install Realtek High Definition Audio Drivers?
At first, download the perfect version of this application for your system manually from our website. Then you need to double-tap on the file you have downloaded, follow the instructions that will have been shown to the display and the program will be installed.
How to uninstall Realtek High Definition Audio Drivers?
You must right-press on the driver. After that select uninstall option in the menu bar. Following the displayed instructions and the program will be uninstalled.
How to update Realtek High Definition Audio Drivers?
To update this software, press the update driver software on the menu bar. Then tap 'search automatically' for the updated program. You will be notified if the program is being updated.
Our uses
We are using this software for our PC & we can assure you that the software is great with its work. Most people don't realize the necessity of an audio driver until the users face any kind of difficulty. This software will give you better sound quality and offer you interesting and amazing features. This software is virus-free and it doesn't cost any charge. You can use this application on your device to have a better sound system. Lastly, I would like to say that while using this app you should be careful from the hackers.
Alternatives
Also, check the alternatives of Realtek High Definition Audio
Comments
Let us know about your thoughts