Rockstar games launcher is a utility app developed by Rockstar Inc. to run all kinds of rockstar games. This app allows its user to run rockstar games recently purchased online or by disc. It allows playing all those games which are affiliated with rockstar games in this built-in app. These apps let their users be updated with all kinds of recent updates of the games or the newsletter published recently. And through this app's users can buy all kinds of equipment, accessories, or item available for in-game purchase. For this reason, Rockstar games became more accessible than before. Through these apps, the user can buy anything related to the game at any moment he wants.
Games
This feature contains all of those trending games like GTA V, GTA 4, Red dead online, etc. released by rockstar. Users can choose which one to play and buy from here. And after buying from digital platform or installed by disc game directly transferred here. It can be explained as a game library.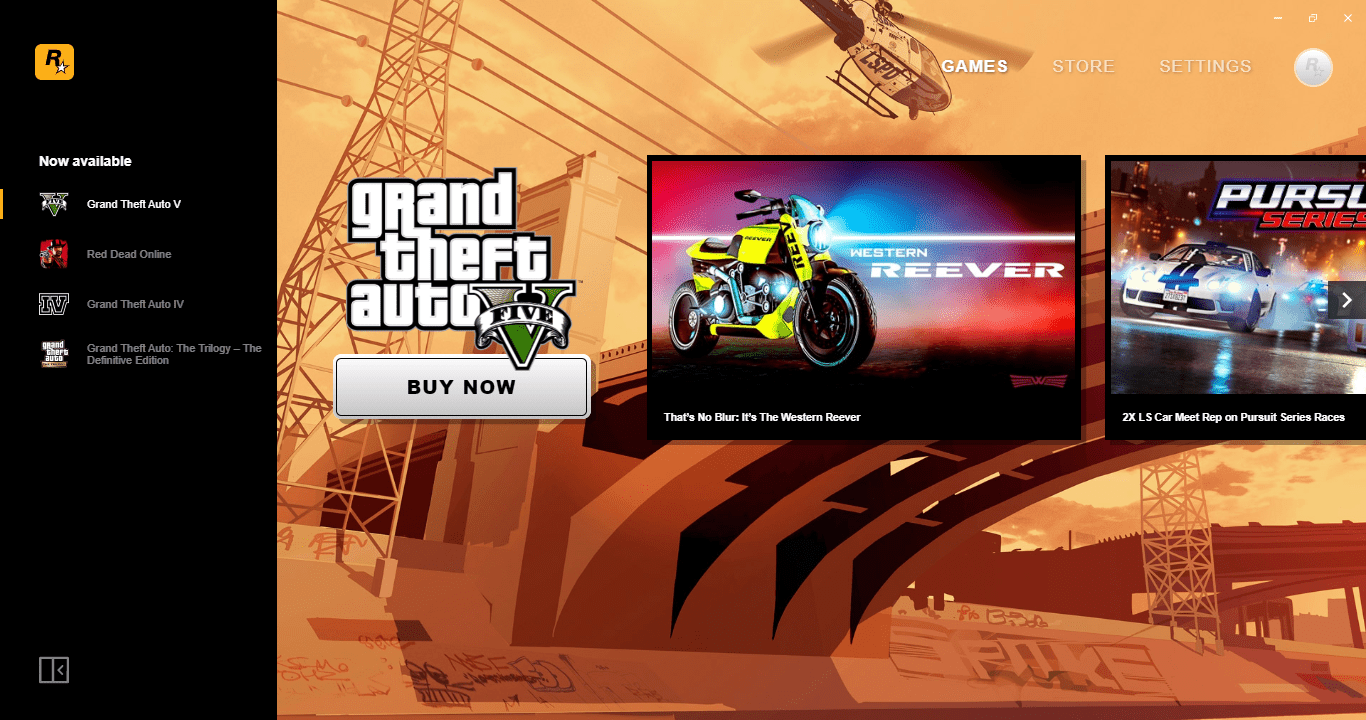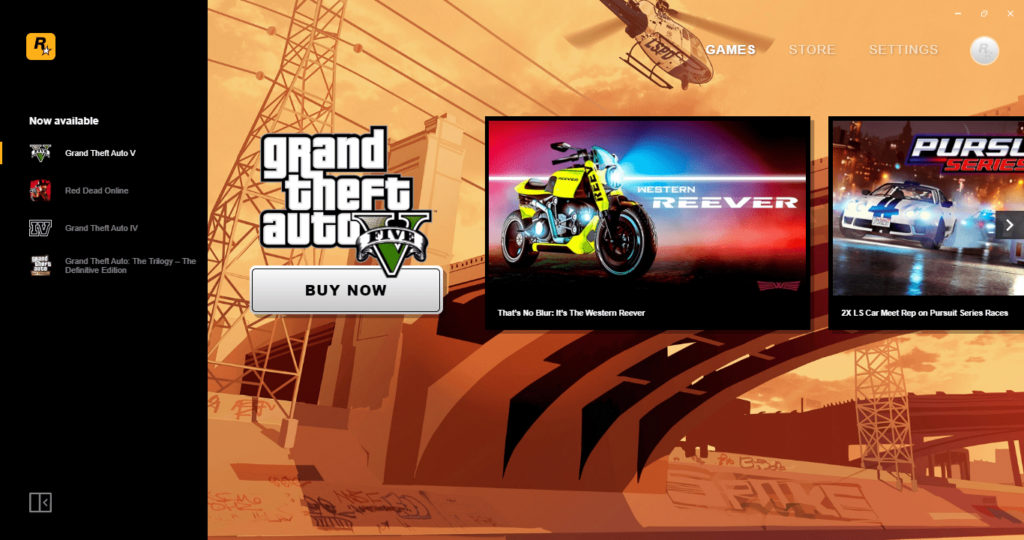 Store
From the Rockstar Games Launcher store, one can buy all kinds of rockstar games. From here users can trend and previously game released by Rockstar games can be purchasable. From here not the only user can buy games but also purchase game-related things like material, packages, card etch. This feature allows buying redeem cards also. Because of this feature one does have to rely on third-party to buy games and supplies. From here one can buy anything related to games which are purchasable.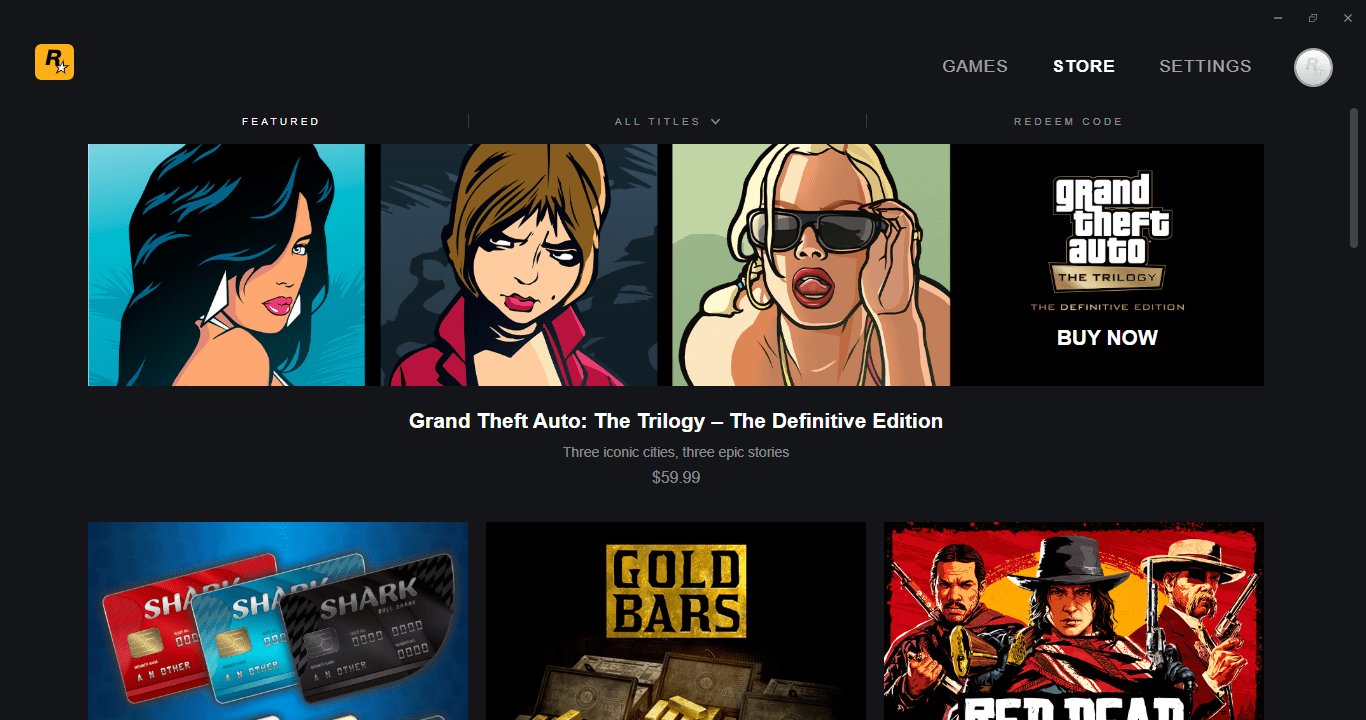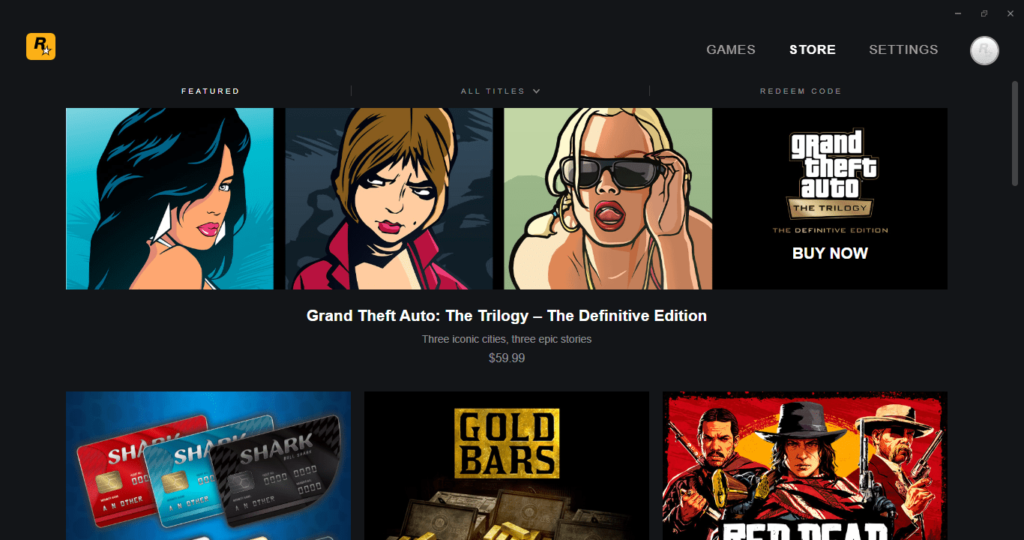 Settings
This feature is most reliable. Because it let the user manage the launcher system. From here can manage the game login system, account, display setting, games setting, launcher launching system, etc.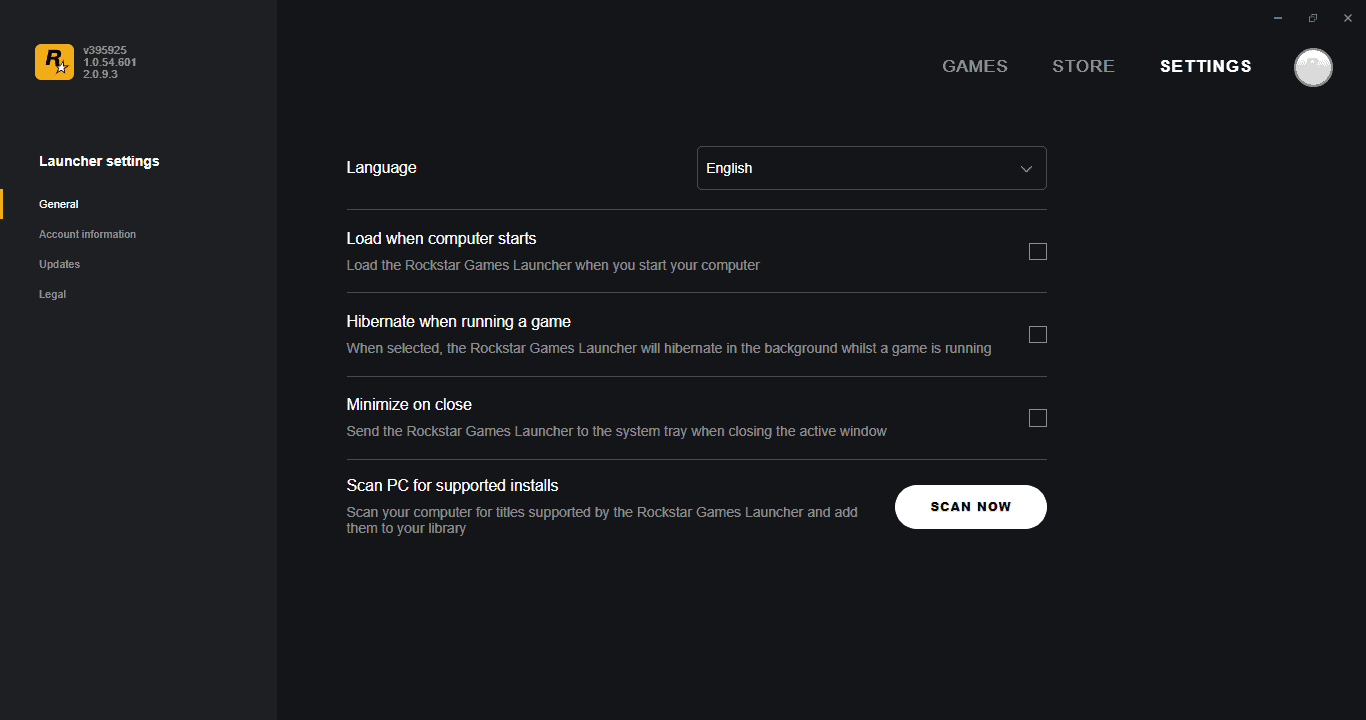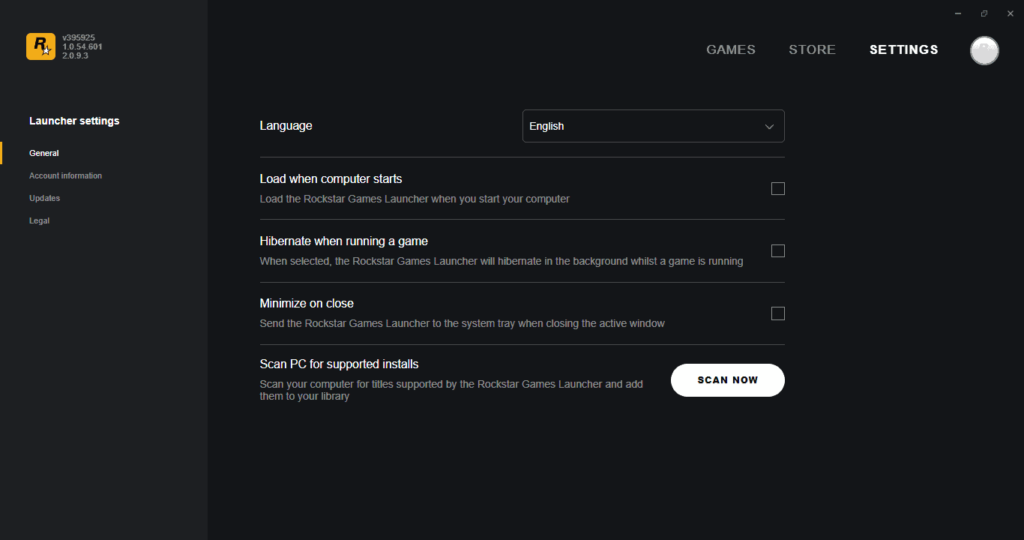 Minimum Requirement
Operating System : Windows 7/8/8.1/10 (64 Bit)
Processor : Intel / AMD (minimum 2.4GHz)
RAM : 2GB
Graphics Ca: Nvidia/AMD (DX11 Supported)
HDD Space: 1GB
Recommended Requirement
Operating System: Windows 7/8/8.1/10 (64 Bit)
Processor : Intel / AMD (Quad core with 4 CPUs)
RAM: 8GB
Graphics Card : Nvidia/AMD (DX11 Supported 4GB)
HDD Space : 150GB (to play all rockstar games)
Sound Card : DirectX compatible
Pros
Free Downloadable
Use useable and manageable
Various Rockstar games available
Both disc and digitally purchase game supported
Store available for purchase
Cons
All paid game
Social game club account needed
Often free game available
Need high end PC configuration
FAQs
What does the Rockstar games launcher do?
It allows the user to play all kinds of released and purchased Rockstar games on PC directly.
Do I need a Rockstar games launcher?
Yes, if you want to play rockstar games like GTA 5, Vice City, Sand Andreas, etc. one needs to have a Rockstar game launcher installed on PC. Or otherwise, game content will be blocked.
Is GTA 5 free on Rockstar games launcher?
No, one has to purchase GTA 5 paid package to play on Rockstar apps. Rockstar apps are free but the games within are paid.
Why does every game need a launcher?
Every game needs a launcher for various kind of reason which benefits the user most. The launcher allows users to be updated with the game's latest updates and another newsletter.
Why do I need a Rockstar games launcher to play GTA 5?
Because Rockstar has issued a new policy, all kinds of rockstar games need to be affiliated with the rockstar games launcher. IF not then the rockstar games won't be playable anymore from now on.
Our Uses
By using this app I was able to play those trending and previously games released by Rockstar games. Rockstar Games is attached with our soul from our child, it launched many legendries games like GTA vice city. Because o this launcher I was able to play those games again. And more than that it lets me play games from my previous purchases through the disc. And I was able to play GTA V which was purchased from the digital platform. But to play games here I had to buy all those games online. No free game is available in rockstar. And to play most rockstar games one required a high-end PC build.