OpenIV GTA Mod 4.1
Publisher:
OpenIV
License: Free
OpenIV GTA Mod 4.1 Download for Windows 11, 10, 8, 7 (64 or 32) bit PC. Free download the latest version 2023 of the software from NearFile.
Technical Details
App Informations
About
OpenIV GTA Mod free download for PC Windows (10/8/7/11)
OpenIV is a comprehensive modding toolkit for multiple games (Like GTA V, GTA IV, Red Dead Redemption 2,Max Payne 3, and so on ) modification and customization. Being one of the most successful modding agents, it can create different profiles and mod arrangements from one application.
Also recommended for the best gaming experience: Timer Resolution.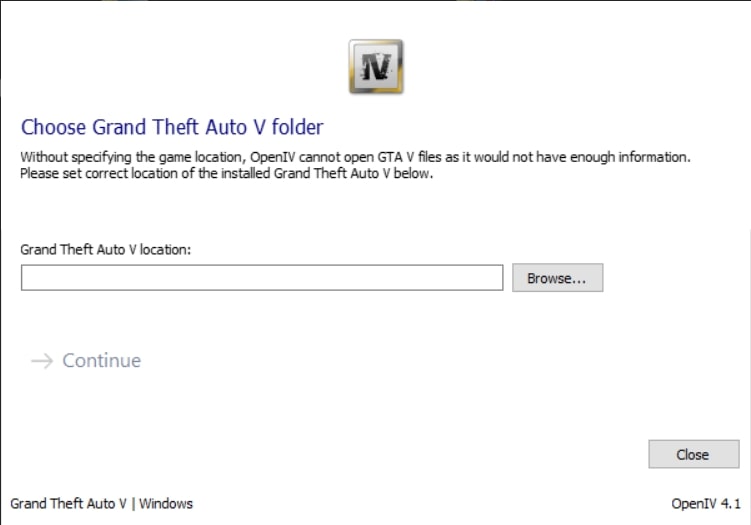 It can simultaneously mod GTA IV & V, Episodes from Liberty City, Max Payne 3, and Red Dead Redemption 2. Users can access these different AAA titles without switching between multiple apps. So, there is a very little hassle for the gamers to enjoy more mods.
Another great thing is the support with multiple versions of Windows while being free to use. Players don't need to pay anything and experience a unique gaming experience in the very same game.
Integrated UI
Language, settings, and functions – the users can now enjoy the localization of the interface in the newly improved Open 4. Even the constant development of the app brings new language integration regularly, which makes the game more intuitive to many.
Hash Generator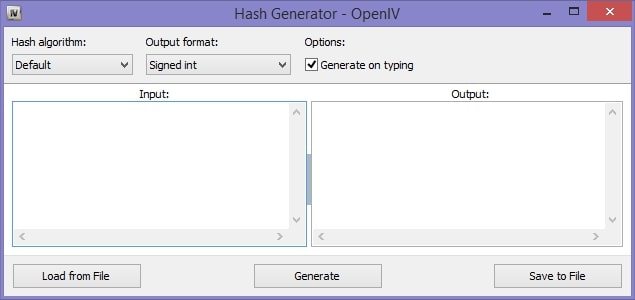 Hash is basically a collection of data that results in an actionable formula. Now, with the improved software, users get a more impressive hash generator where they can add input, even by typing. That way, users can change algorithms, formulas, and much more.
Multiple Game Support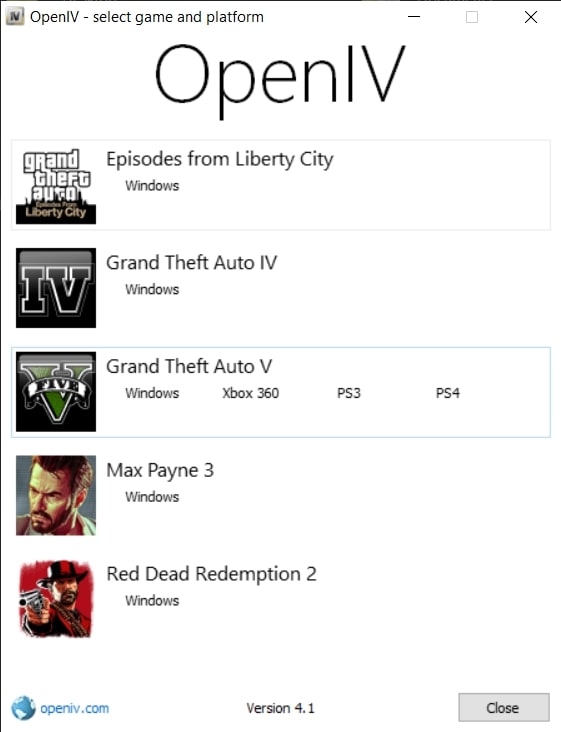 Why limit yourself to one game where you can modify multiple games at once? Yes, you heard it right, you can mod several famous gaming titles with this simple and small tool. Whether it's GTA IV/V or RDR 2 or Max Payne 3, control your game settings however you want.
Pros
Multiple Game Support
Free for everyone
Newly added Red Dead Redemption 2 for modification
Intuitive UI
FAQ's on OpenIV
What is the latest version of OpenIV?
The developers are constantly updating the software to bring new and innovative changes. The latest version of the toolkit is 4.1.
What is OpenIV used for?
As the toolset is specially made for gamers, it can allow them to edit and archive different plugins and modules of GTA IV/V, Max Payne 3, LLC.
How do I get OpenIV asi?
You can get the OpenIV asi plugins from this website. We are completely transparent and risk-free, and you can download the software and get the plugins.  
Does OpenIV work with GTA 4 Complete Edition?
It definitely does work with the Complete Edition of GTA 4. The users can now enjoy episodes like The Lost and Damned and The Ballad of Gay Tony.
How do I download Menyoo on my computer?
You can get Menyoo, the GTA V GUI trainer, from many online websites. It adds many awesome mods to the game for more fun!
Our Recommendation
In our experience, we found it quite handy to access different games through one application. It adds more diversity and unification to the modding platform. If you like to play recent GTA or Max Payne titles, you will surely love the features of this toolkit. So, download and have a blast!
Alternatives
Also, check the alternatives of OpenIV GTA Mod
Comments
Let us know about your thoughts