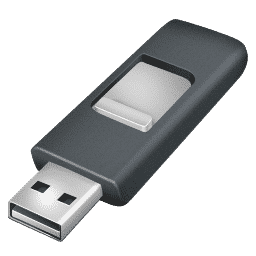 Rufus 3.18
(57 votes, average: 5 out of 5, rated)
Rufus is an open source free software made by the Pete Batard unity. It helps you to format or create bootable USB flash drives.
Technical Details
App Information
Operating System
Windows 2000 / Vista / Windows XP / Windows 7 / Windows 8 / Windows 10 / Windows 11
Date Published
07, November 2020
Date Modified
07, June 2023
About
Rufus free download for PC Windows (10/8/7/11)
Rufus is an open-source tool for creating bootable USB drives for your PC. It is very helpful when you don't have any CD OR DVD-ROM but you have to install the system on your PC or you need to boot an operating system. Rufus lets you create a bootable pen drive without installing it because it is an open-source utility.
Device
This function lets you choose which drive you are willing to use as a bootable flash drive.
Boot selection
In this section, one needs to select which type of boot they want in their Bootable USB device. If you use a verified ISO image then it will be automatically selected. But if you want to use it manually then you are free to do that.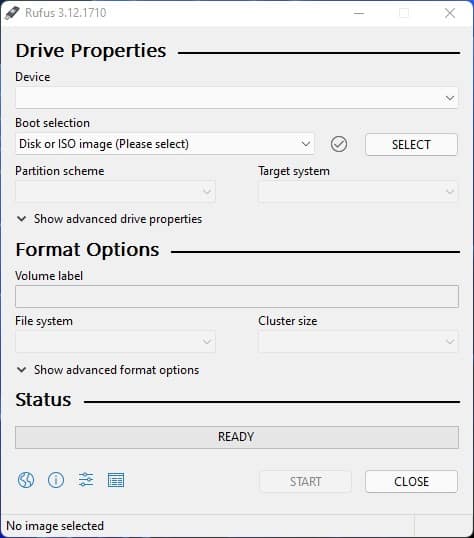 Partition Scheme
This one is one of the most important parts to make a bootable flash drive. Here we have two types of partition one is MBR and GPT. If chooses the wrong partition type then it will not work.
MBR: Master Boot Record use computer main storage or RAM which partition size can be maximum 2TB.
GPT: GUID Partition Table use UEFI startup firmware as hard disk partition which supported partitions size is up to 18 exabytes.
One can convert his hardware GPT TO MBR or MBR to GPT by formatting his whole HDD or SSD storage.
Target System
It's an automatically triggered system when you choose your partition type. If one chooses GPT then the system will UEFI, but if you choose MBR then it will use BIOS.
Volume Label
This will be the name of your USB drive after creating the bootable USB drive. It can be renamed as you want.
File System
File systems refer to the way of organizing a drive. When it comes to formatting drive one has to choose one system among three types. And those types are given below-
NTFS: New Technology File System which supports a maximum cluster size of 2 MB.
FAT32: File Allocation Table32 uses a 32-bit version FAT file system which allows it to use a maximum of 4,294,967,296 clusters and it uses 32 KB per cluster.
exFAT: Extended File Allocation Table supports a maximum cluster size of 32 MB.
Cluster Size
It will be the size of a bootable system installed on Bootable USB drives. Better the cluster size better the performance of the bootable flash drive.
Pros
Free And Easy Download
A different system to choose
No need to install the media
Simply runnable
Quick and easy usable
Most FAQ's about Rufus
Why do we need to use the Rufus application?
Rufus is an open-source utility that lets us format and creates bootable USB drives easily and quickly. With Rufus, one can install or boot any operating system he wants.
How much time does Rufus need to create a bootable USB drive?
It depends on your ISO file and on your PC configuration. If your ISO file is large then it may take more time than usual. But if your PC configuration is good, then it will take short time to complete.
Is Rufus harmful to USB?
No, absolutely not. It is not harmful to USB devices. Also, it has been checked using many popular anti-viruses which confirm that it is not a virus.
What is GPT and MBR section in Rufus?
GPT and MBR are partition types in the bootable processes. GPT partition has more advantages than MBR. But MBR is compatible with more applications than GPT.
Which partition is best?
GPT partition, MBR partition cluster size is smaller compared to the GPT partition. Here the performance of a partition depends on its cluster size.
Do I have to install the software?
You don't have to install the media. Just download and use it. Because it is a portable software and so doesn't need to install.
What are ISO images in Rufus?
 ISO image is an archive file that contains all the information found on an optical disc, such as a CD or DVD.
Our Usage
The best thing about the Rufus software is no installation is required. Just download and run. This is why felt very easy to use, fast and friendly to me. Because Rufus is one of those few software I used till now, where I can run the process directly after downloading and without installing it. And more than that It doesn't require any specific system requirements. I had windows 10 so it let me run the process smoothly. Also, it has much langue supported by other natives. Top-notch software like Rufus is free to download.
Versions
Check other versions
Alternatives
Also, check the alternatives of Rufus
Comments
Let us know about your thoughts