Stellarium 23.2
(105 votes, average: 4.98 out of 5, rated)
Stellarium free download for PC Windows (10/8/7/11)
Stellarium is a free, open-source planetarium software that provides a realistic visualization of the night sky. It is designed to be an educational tool for amateur astronomers and stargazers, as well as a tool for planning observations. The software uses 3D graphics to simulate the appearance of the sky as seen from any location on Earth at any time in the past, present, or future.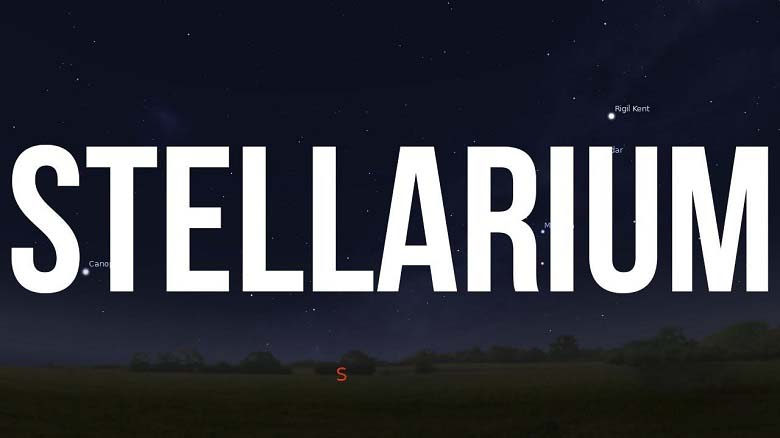 The application is widely available on multiple platforms and languages. However, it's quite evident that professionals don't hold this application in high regard as it's not always scientifically accurate. Still, the software is pretty robust and well-built for beginners.
Features of Stellarium
Here is the full feature list of this software:
Full Planetarium Experience
Stellarium offers the picture-perfect experience of a vast catalog of 600,000 stars which can be expanded to more than 177 million stars. Not only that, but if you enjoy deep-sky objects then that category also hosts 80,000 and counting elements.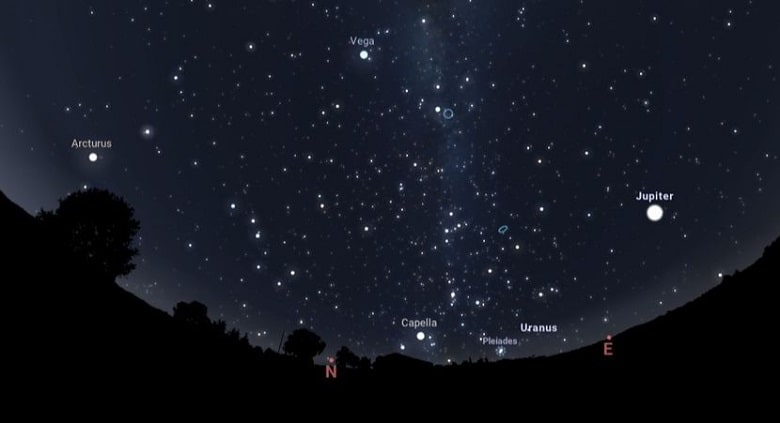 On top of that, asterisms and illustrations of the constellations are also available with 40+ different cultures.
Exceptional Graphics
What's the point of having a planetarium application if it does not have incredible visuals? To avoid exactly such complications, the software includes several coordinate grids, precession circles, star twinkling, shooting stars, tails of comets, eclipse simulation, supernovae, and novae simulation, exoplanet locations, 3D sceneries, and several other tools.
User-friendly interface
The software has a simple and intuitive interface that makes it easy to navigate and understand, making it accessible to users of all skill levels. Stellarium allows users to change the time of observation, either in real-time or by adjusting the time manually.
It can be also used to control some telescopes, allowing users to point their telescope at a specific object in the sky. Stellarium includes a wide range of information about the objects in the sky, including information about their location, movement, and history. Also, don't fret about not having your preferred language as the software has multiple language support.
Customizability
Users can change the appearance of the sky, add or remove certain objects, and adjust the time and location to match their observing conditions. The customizability stretches further to managing the display of the sky, including the colors, brightness, and labels of the stars and other objects. Stellarium supports a wide range of plug-ins, which allow users to add additional features and functionality to the software.
System Requirements of Stellarium
Here are all the details about the minimum and recommended requirements to run the Stellarium software-
Minimum Requirements
Windows Version: Windows 7 and above
GPU: Any 3D graphics card which supports OpenGL 2.1 and GLSL 1.3 or OpenGL ES 2.0
RAM: 512 MB
Free Space: 600 MB
Recommended Requirements
OS: 64-bit operating Windows 10 system and above
GPU: 3D graphics card which supports OpenGL 3.3 and above
RAM: 1 GB
Free Space: 1.5 GB
Note: The planetarium viewing is more suitable for the dark or shadowy environment.
Pros of Stellarium
User-friendly UI
Top-notch graphics quality
Highly customizable
Free to use
Cons of Stellarium
Limited telescope control
FAQs About Stellarium
Is Stellarium free?
Yes, Stellarium is totally free and open-source for anyone to easily download and install. The software is regularly updated and currently, the latest version is Stellarium V1.2.
How to download Stellarium for free?
You can get the free Stellarium software from its official website. If you don't want to go through that hassle then you get the latest copy from here.
Can I use Stellarium offline?
Yes, Stellarium is available offline if you have the software installed. However, the resources are limited and can't show real-time results.
Conclusion
In the end, it can be confidently said that Stellarium is a powerful and versatile planetarium software that offers a wide range of features and capabilities for amateur astronomers and stargazers. The customizability and plug-in options are a great addition that enhances the overall experience.
So, get your free copy of this software now!
Apps Informations
---
App Name
Stellarium
File Name 32 Bit
stellarium-23.2-qt5-win32.exe
File Size 32 Bit
336 MB
File Name 64 Bit
stellarium-23.2-qt6-win64.exe
File Size 64 Bit
377 MB
VirusTotal Hash Code
faf7913c9ff87d5844d2fbe61f97f56da8161b4e2d6932fadc52d0da318222a2
VirusTotal Scan Report
Operating System
Windows 7 / Windows 8 / Windows 10 / Windows 11
Date Published
22, January 2023
Date Modified
05, July 2023
Category
License
Free
Publisher
Alternatives of Stellarium
Versions
Check other versions
Comments
Let us know about your thoughts