Plagiarism Checker X 8.0.7
(108 votes, average: 5 out of 5, rated)
Plagiarism Checker X free download for PC Windows (10/8/7/11)
Plagiarism Checker X is a software tool that helps users detect plagiarism in written work. The application scans documents for matching or similar text to identify instances of possible plagiarism.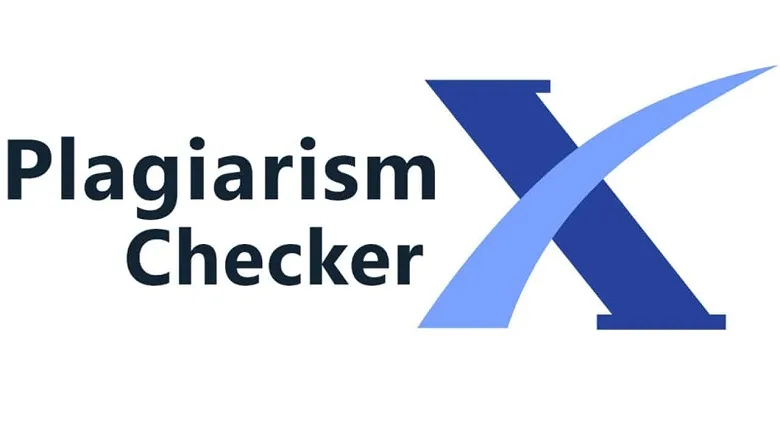 It is used by professionals like teachers, marketers, and amateurs like students, content writers, etc. Users love this tool because of its user-friendliness, accuracy, and huge databases.
Let's take a detailed dive into this software to learn more!
Features of Plagiarism Checker X
Do you know that Plagiarism Checker X is supported in 50+ languages and used in 120+ countries? Well, that's not all. Let's check out all the features of this incredible tool-
Accuracy Guaranteed
Plagiarism Checker X claims to be extremely accurate and I found it to be mostly true. It definitely checks the documents through multiple resources to find any similarities. Because of the multiple search engine searches and text detection, you won't be left with any concerns about your papers.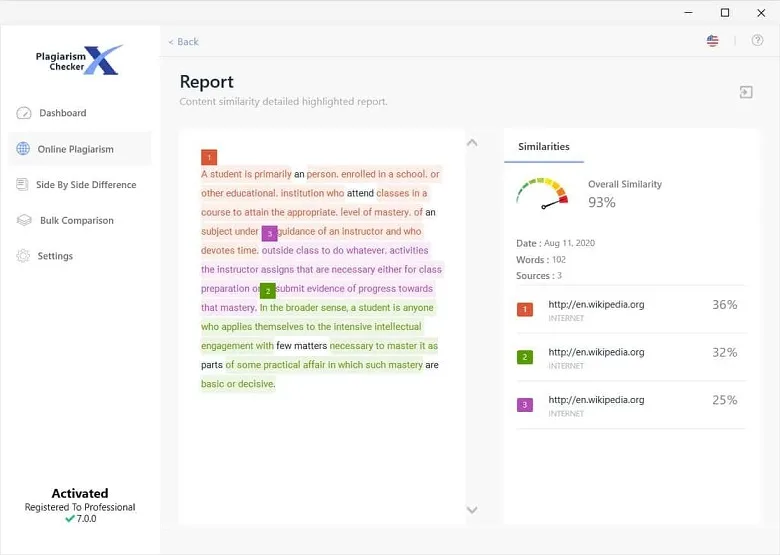 Still not convinced enough? Use the side-by-side comparison option to compare multiple documents on the go. That way, you'll know exactly whether your document is unique or not.
Online Database
Through 16 Billion+ indexed web pages, Plagiarism Checker X crawls through to detect and show results of plagiarism. The application can provide accurate results even dealing with such heavy loads of data.
Additionally, the bulk-cross comparison is tremendously useful for teachers to check assignment work. Just select the files and hit scan. It's so simple!
No Log History
Apart from being accurate and efficient, the software is protected throughout with a bunch of algorithms and enhancements. None of your files or documents are saved, copied, or stored for reuse.
Moreover, The application uses encryption to prevent others from accessing your files. So, you are protected from every angle.
Wide Range of Format Support
The application is widely famous for its strong portfolio in file formats support. You don't even have to think twice about your files because it supports all files including PDF, WORD, EXCEL, and more. All you need to do is open your document and scan it as you like!
24/7 Customer Support
Plagiarism Checker X ensures that every user gets the best result every time. That's why the customer representatives are always available on the clock. Go to the contact window and ask them about the help that you need.
Pros of Plagiarism Checker X
Accurate & efficient
Huge database
File format compatibility
Good technical support
Free version
Cons of Plagiarism Checker X
Occasional false results
Limited functions in the free version
FAQs About Plagiarism Checker X
Is plagiarism checker X as good as Turnitin?
Yes, in most cases, you can use Plagiarism Checker X as an alternative to Turnitin. However, both applications or services can produce false positives or negatives. So, be wary of that and use it responsibly.
How accurate is plagiarism checker X?
While there's no data on its accuracy, Plagiarism Checker X is extremely accurate in most scenarios. It often passes through false negative or positive results. Still, it's not 100% accurate.
How to download plagiarism checker x free?
You can get the free version of Plagiarism Checker X from this incredible website. Just click on the download button and your download will automatically start.
Conclusion
Plagiarism Checker X can be a useful tool for identifying instances of plagiarism in written work, as it can quickly scan documents for matching or similar text.
However, it is important to keep in mind that it is not a substitute for manual reading or authentication. So, the perfect way to scan for plagiarism and uniqueness is to combine these two. Download the software and enhance your documentation experience!
Plagiarism Checker X 8.0.7
16.7 MB
Apps Informations
---
App Name
Plagiarism Checker X
File Name
PlagiarismCheckerX_Setup.exe
File Size
16.7 MB
VirusTotal Hash Code
db3aee4fc859360309a843a466b9f6bc32e207de9c40e8757340a1e2973f49d7
VirusTotal Scan Report
Operating System
Windows 10 / Windows 11
Date Published
06, March 2023
Date Modified
10, March 2023
Category
License
Free
Publisher
Alternatives of Plagiarism Checker X
Comments
Let us know about your thoughts