VCE Exam Simulator 2.8.5
(115 votes, average: 4.92 out of 5, rated)
VCE Exam Simulator free download for PC Windows (10/8/7/11)
VCE Exam Simulator is a popular test engine software to simulate certification exams. The app uses numerous resources and data to make mock tests like a real competitive exam. The users can create, edit, and give tests in their homes.
The software became heavily versatile because of the new updates. It provides both creation and playback options for a better user experience. It offers different modules and papers to get complete preparation.
The interface helps to manage the testing process very easily. Any user will feel right at home after installing the application. Students and teachers will find it extremely helpful to create and edit questions as they prefer. The community is also great to have all kinds of support anytime.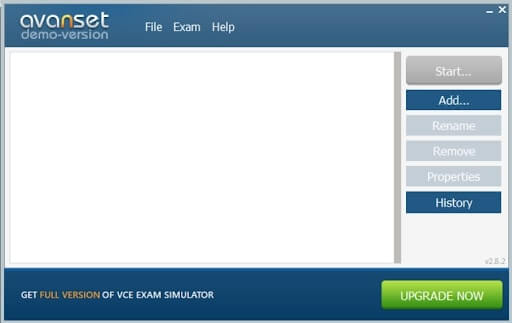 Demonstrative and Realistic Simulations
Set your exam questions and make them as proper as you must. The users can also view other practice sets and modules to understand the question patterns. Take the exams repeatedly to prepare yourself well and become confident to ace.
VCE Employment Testing Modules
VCE Software integrates some insightful HR management tools to ensure a proper employment test practice. It administers the participants with rigorous tests to fill the organization's requirements.
Smart File Integration
While many questions can take multiple files to cover all the topics, VCE Exam Simulator can manage it all in one single file. The newly customized format of the application lets the users enjoy both editing and playback action simultaneously. The history section lets the users access all previous exam sets.
Best for Students
Students are the main target of this application as it is for many certification exams. They can be more productive and prepared by going through almost real-life tests. This test designer application is perfect for all sorts of disciplines such as school, college, law, medical, and more.
Corporate & Institutional Package
Individual or group, no need to think too much because this software comes with company licensing. Whether it's for an educational institution or corporate organization, everyone can use the software in unlimited numbers of computers.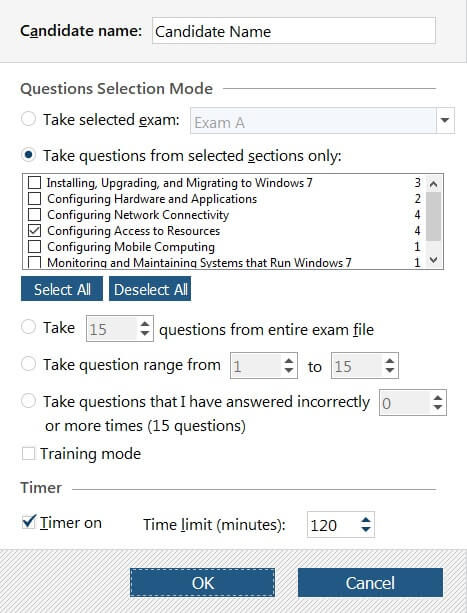 Learn Foreign Languages
This software offers every major foreign language learning opportunity as well! It supports many diverse characters and practice modules that make it easier for anyone to learn a new language. Whether it's vocabulary or grammar techniques, VCE simulator got you covered.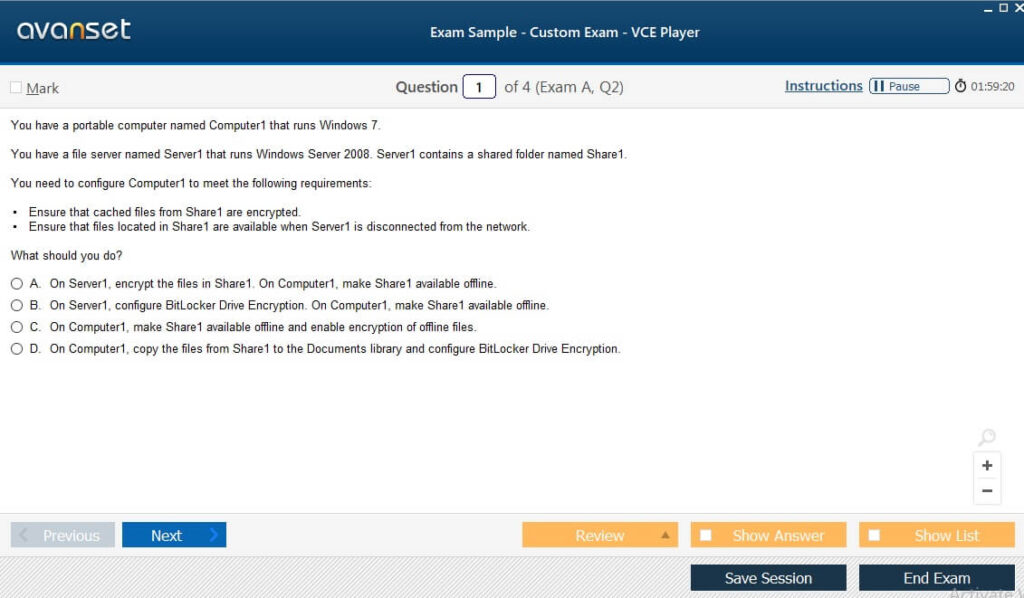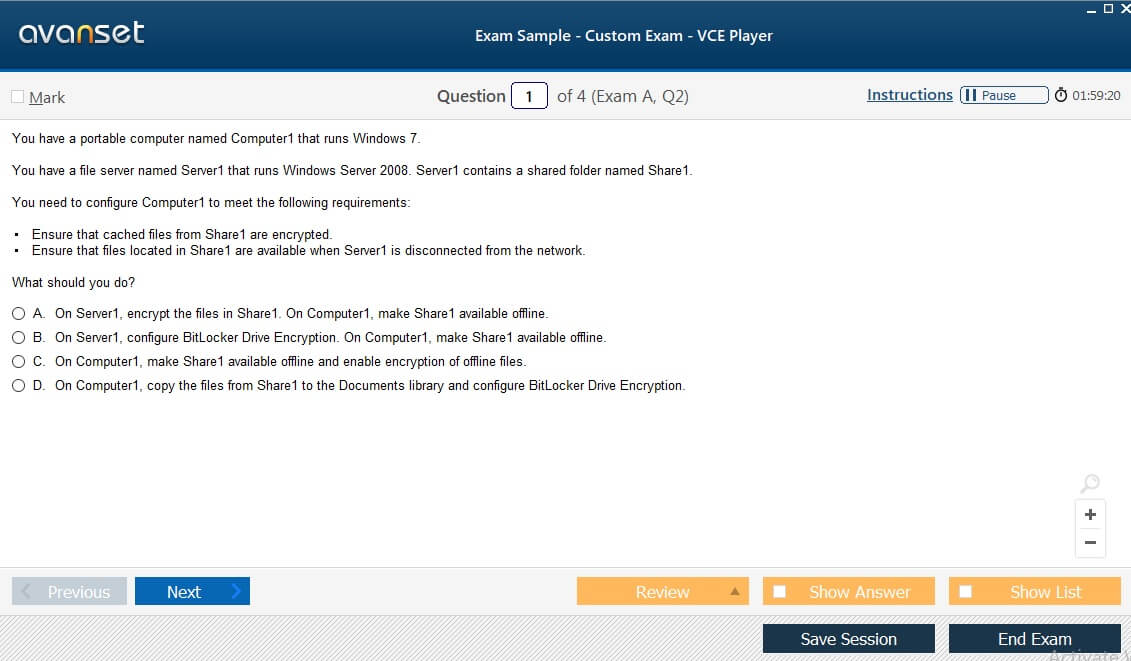 Law School
The application also offers law specific curriculum. Different reasoning, case studies, constitutional modules is the perfect way to prepare for the law exams. Even the Latin terminologies is also supported!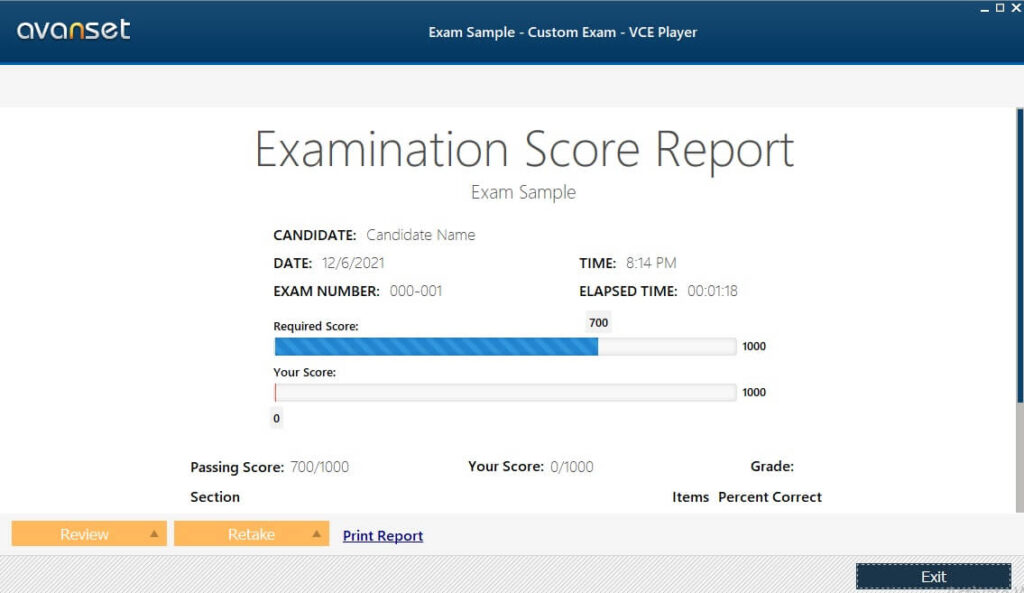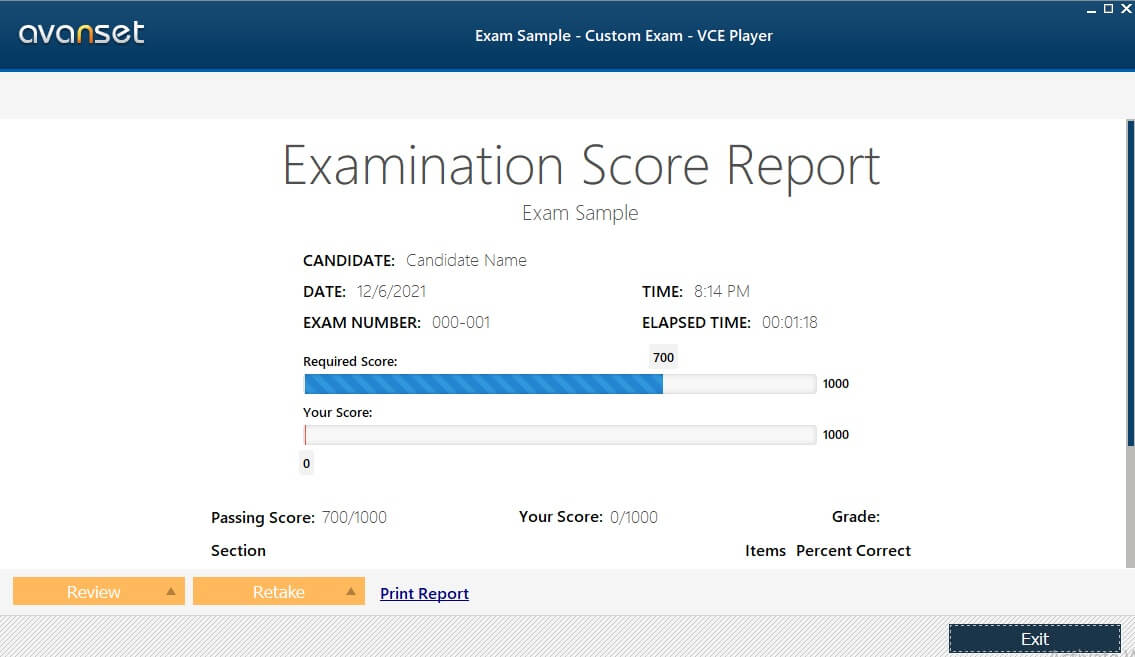 Medical School
Biochemistry, anatomy, physiology, and many other comprehensive courses are present in the VCE Exam Simulator for the med students. Other than that, the application also hosts different questions from many famous med schools to enhance the students' understanding capabilities.
Art & Design Compatibility
The feature to add images, figures, graphs, visuals can enhance exam preparation. It makes the questions more understandable and unique. The users can use their creativity to design any illustrations and have a more interactive experience.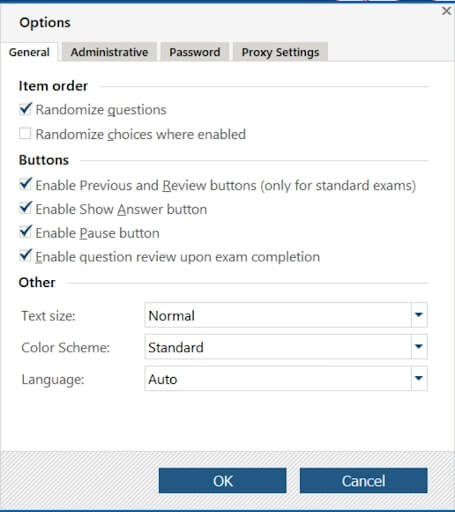 Minimum Requirements
900 MHz clock speed CPU.
256 MB of free ram.
50 MB of free storage space.
Pros
Intuitive and user-friendly interface.
Full customization for question sets and modules.
Supports multiple international and local languages.
Diversified question types.
Easy to integrate into a company environment.
FAQ's About VCE Exam Simulator
Is VCE Exam Simulator Free?
The demo version of the VCE Exam Simulator is free to use for 5 sets of question creation. If you like and want to use it for further question creation, then you can buy the full version.
What is VCE Application?
VCE Exam Simulator is a popular test engine software to simulate certification exams. You can create a questionnaire from many resources and attend the exams like real ones. It is very helpful for students and teachers.
How do I Open VCE Simulator?
Click on the VCE Exam Simulator icon on your desktop to open it. Or you can open it from the Start menu by searching VCE Simulator on your windows. Either way, you can create and attend certification exams with the tool.
How to download VCE Simulator?
You can freely download the application from this site. We have run through many virus scanners to make sure that the full program is virus and malware-free. You can download it without thinking further.
Conclusion
For any kind of official certification examination preparation, the VCE exam simulator is an incredible choice. From law school papers to medical practice sets, it can do it all. So, download the application and excel in your examinations from now on!
Apps Informations
---
App Name
VCE Exam Simulator
File Name
vce-pro-12-months.html?act=download
File Size
15 MB
VirusTotal Hash Code
6ba3ee3536156276b997f08a41353c99882a698a3239097e80a5376c09b6626d
VirusTotal Scan Report
Operating System
Vista / Windows XP / Windows 7 / Windows 8 / Windows 10 / Windows 11
Date Published
16, April 2020
Date Modified
23, October 2022
Category
License
Demo
Publisher
Alternatives of VCE Exam Simulator
Comments
Let us know about your thoughts