CBackup 3.3.0
(54 votes, average: 5 out of 5, rated)
CBackup free download for PC Windows (10/8/7/11)
There are many ways you can store your computer files in cloud storage easily. However, none of them are always free to use, nor do they offer unlimited storage. Here comes the famous Cbackup application that provides free storage without any cost.
Cbackup is an online storage system that can automatically upload and store your files and keep them there as long as you want. Moreover, the interface has a very simple design so that users can easily bind their online storage plans and start using the backup solution.
Feature of CBackup
Now that you know some basics about CBackup, it's time to understand why CBackup is way ahead compared to other online backup solutions. Here are the features that make CBackup unique compared to similar applications-
Secure Backup
The whole backup process of CBackup is completely sealed in the latest encryption protocol. With 256-bit AES Encryption, your files are always protected without any tampering or cracking. It is fully yours up until you share your files yourself. CBackup or any other online host won't be able to access the files.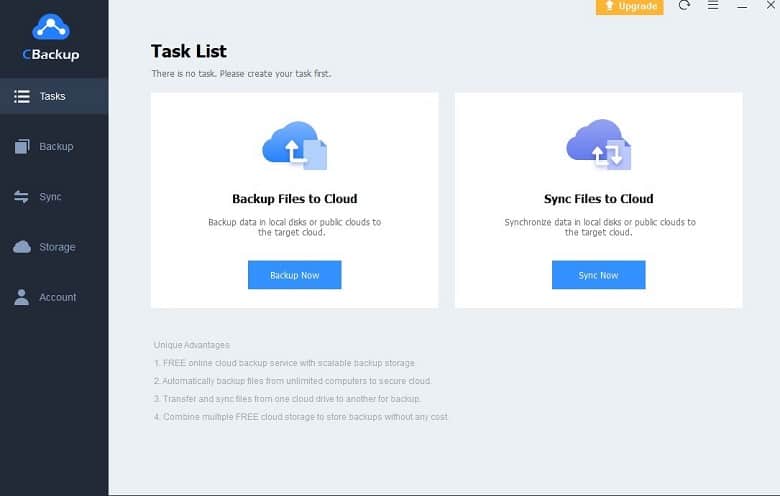 You can also choose which cloud backup services you want and upload your files to only that. Because of these functions, your files won't even change for decades with CBackup.
Best Cloud Backup Modes
You will be amazed to see how flexible CBackup is while storing your files online. There are multiple backup modes you can choose from. Firstly, you can choose to upload your PC files to the cloud storage. Secondly, you can change the file location from one cloud to another cloud without downloading the files.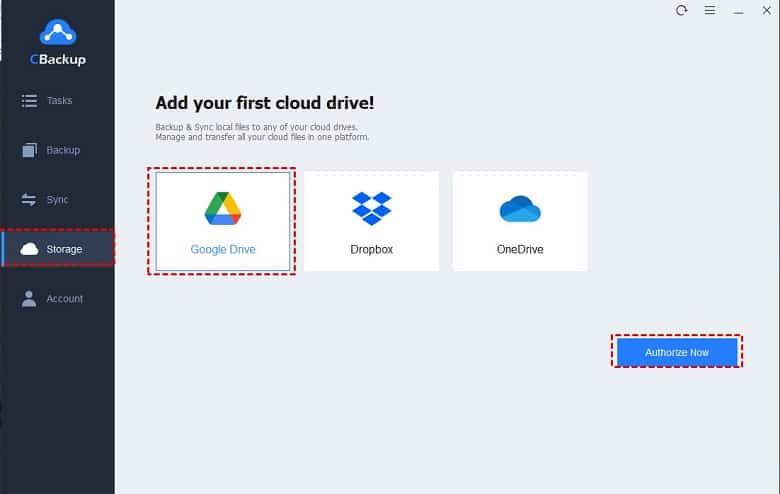 The next best thing you can choose is the auto-sync of the PC to cloud backup. Enabling that you ensure all of your files are automatically uploaded to the cloud and ready to view or download anytime.
Task Management
With the strong storage solutions, you can also set schedules and notifications to your CBackup management settings. There are a total of 8 different backup schedules ranging from Daily to monthly settings. Furthermore, you can choose the backup version you wish to recover from the storage.
And finally, get instant notifications about recent uploads and task settings via email to quickly manage your tasks.
Storage Space Utilization
As CBackup offers unlimited cloud storage binding, you can essentially link as many cloud storage accounts as you want and enjoy unlimited storage. Because of this flexibility of CBackup, you can enjoy more idle space in your computer to store the files that matter to you!
How to Download and Install CBackup on Windows?
Facing trouble with downloading and installing CBackup on your Windows device? Here are the perfect guides to lead the way-
Step 1: Search for CBackup from the top-right corner of this website.
Step 2: Click on the download button and wait for the download to finish.
Step 3: Double-click on the installer to start the installation process.
Step 4: Click Next once the installer is launched.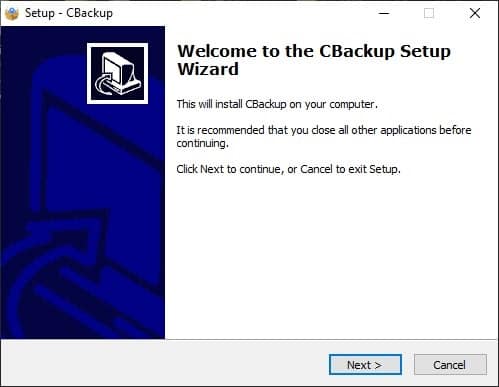 Step 5: Accept the agreement and press next.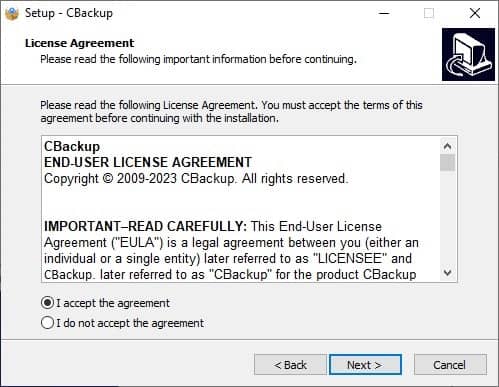 Step 6: Select the installation location on your file directory.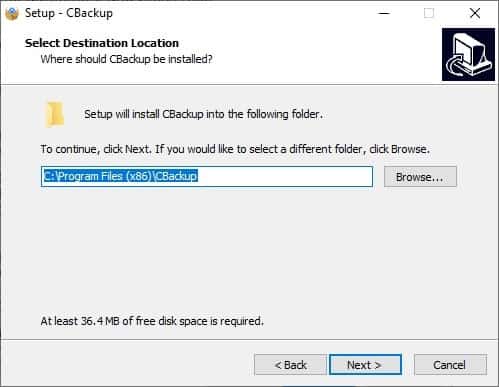 Step 7: Create a start menu folder on your PC.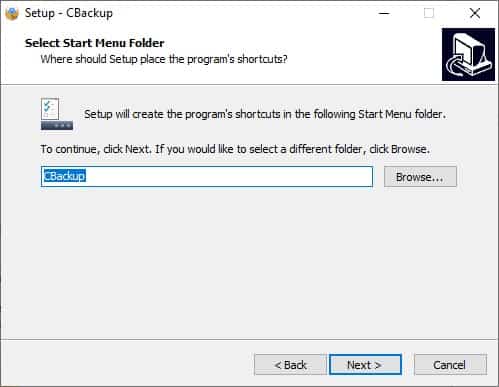 Step 8: Select your preferences.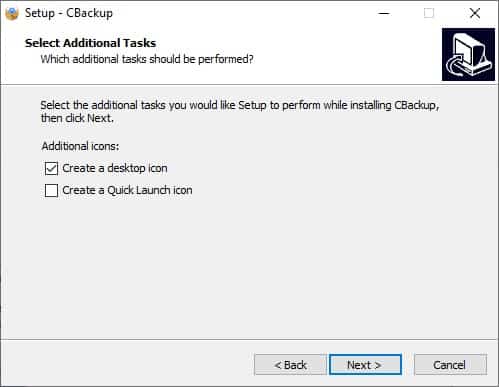 Step 9: Click Install and wait for the installation to finish.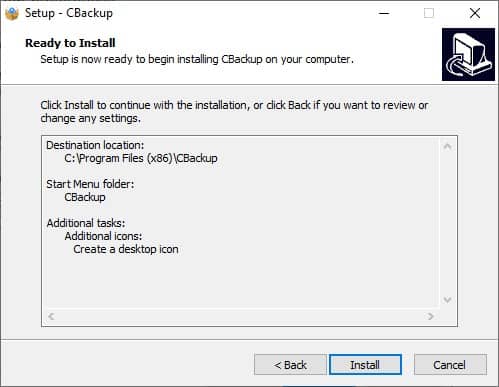 Step 10: Once the installation is done, you can launch the application successfully!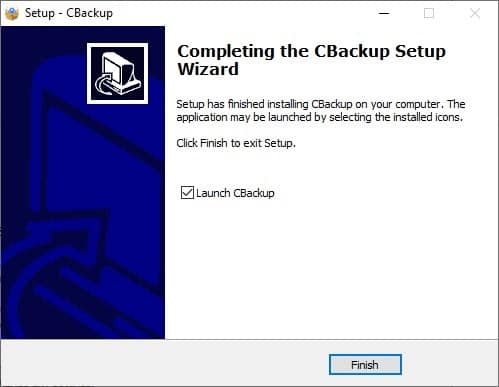 Note: You need to create a free CBackup account from the application to use the online services.
Pros of CBackup
Simple to use
Unlimited storage option
Reliable backup plans
Industry-standard encryption technology
Cons of CBackup
The backup speed is pretty slow
The interface can be better
FAQs
What types of data can I back up with Cbackup?
Cbackup supports the backup of various types of data, including files, folders, documents, photos, videos, and other digital content stored on your computer or mobile device.
Can I access my backed-up data from anywhere?
A5: Yes, one of the advantages of using Cbackup is that you can access your backed-up data from anywhere with an internet connection. You can use their web interface or dedicated apps for mobile devices to view and restore your files.
Does Cbackup offer to version for files?
Yes, Cbackup typically offers file versioning, which means that multiple versions of a file are saved over time. This feature allows you to restore previous versions of a file if needed, which can be useful if you accidentally modify or delete something.
Conclusion
Long story short, if you already have a paid cloud storage solution, then CBackup is nothing but unnecessary for you. However, if you are looking for a free alternative to all the premium storage solutions, then you should try CBackup at least once. Then you will understand how great it is to have a backup solution that is free and flexible.
So, download the software yourself and see the difference!
Apps Informations
---
App Name
CBackup
File Name
CBackupSetup.exe
File Size
33.5 MB
VirusTotal Hash Code
c7c7c1432b6617d4f6b7e06febe97a55c0280c2c580fab126caf963204f6d559
VirusTotal Scan Report
Operating System
Windows 7 / Windows 8 / Windows 10 / Windows 11
Date Published
04, July 2023
Date Modified
06, July 2023
Category
License
Demo
Publisher
Comments
Let us know about your thoughts