Defraggler 2.22.995
(54 votes, average: 5 out of 5, rated)
Defraggler 2.22.995 Download for Windows 11, 10, 8, 7 (64 or 32) bit PC. Free download the latest version 2023 of the software from NearFile.
Technical Details
App Information
VirusTotal Hash Code
167b7192937b39e657def16ffb0fdbbab326f007747505d5c8785811d6b03ab8
Operating System
Vista / Windows XP / Windows 7 / Windows 8 / Windows 10 / Windows 11
Date Published
18, March 2021
Date Modified
09, April 2023
About
Defraggler free download for PC Windows (10/8/7/11)
Defraggler is a file defragmentation tool that can help to optimize the performance of your computer by rearranging fragmented files on your hard drive so that your computer can access them more efficiently.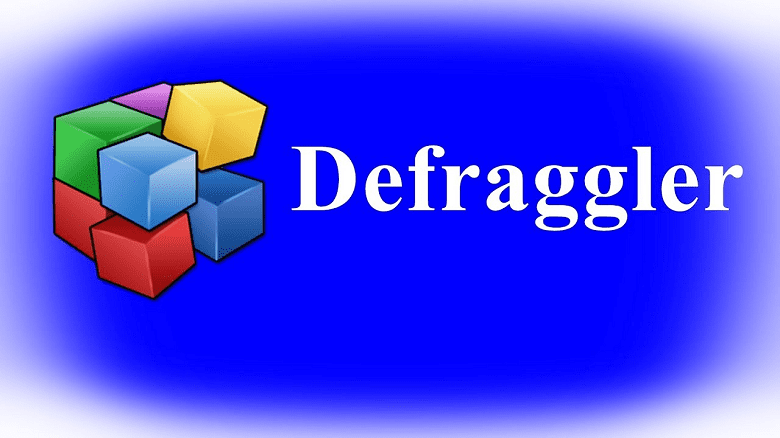 The application works by analyzing the state of your hard drive, identifying fragmented files, and then rearranging the data so that each file is stored as a single continuous block. This can help to reduce the time it takes to access files and improve the overall performance of your computer.
Features of Defraggler
Take a detailed look at this software by going through these awesome features-
Fast Performance
The main purpose of Defraggler is to organize the whole system by assembling fragmented files. When you use this defragmentation tool, you will instantly observe faster PC performance throughout the system.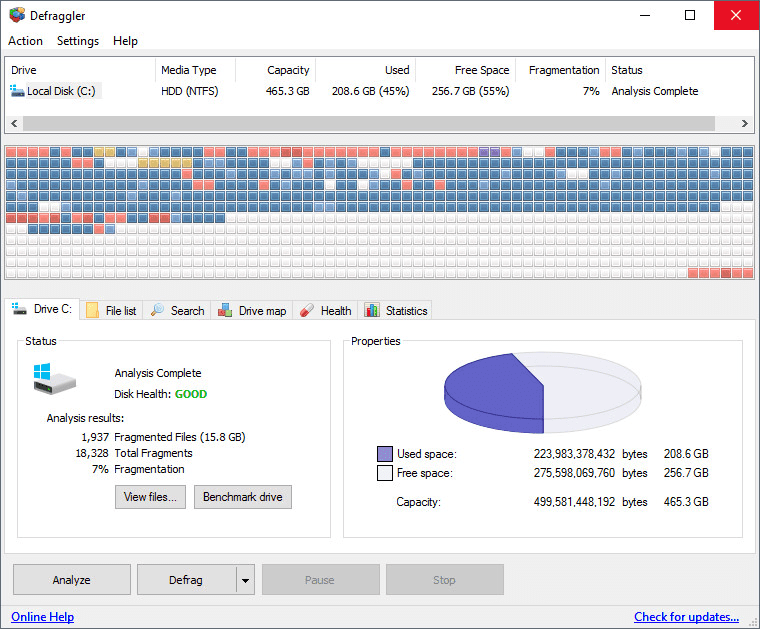 Whether you open a normal file manager or web browser, the impact of Defraggler will be noticeable. It not only makes your PC faster but also improves the user experience. So, your PC won't have to work that hard anymore!
Security Guaranteed
No damages, or security breaches. Complete protection of your files is guaranteed with Defaggler. It uses the same technology as the Windows partition system so there is no room for your PC to get corrupted or damaged.
Not only it secures your files with confidence but makes your whole system faster. It's like getting two treats at once!
Scheduled Defrags
This is a major feature of Defraggler because there are tons of useful options in this section. You can choose the defragging level, the defragmentation duration, idle defragging, and many other options.
Also, there are security options for laptops as well which do not allow the defragging to run unless the system is connected to a power source.
Complete Customization
Once you install and launch the application, you are basically the king of defragging. Defraggler offers the option to fully customize your storage location, file options, and much more. You can either choose to move only the large files or filter out certain files in the system.
That's not all because you can also choose to prioritize your files according to date, and data modified. This feature allows you to find your files or folders more conveniently.
Pros
Whether to use it or not depends on your individual needs and situation. Here are some factors to consider:
Offers faster performance
UI is Easy to understand
Quick customization
Free to download
Cons
The newer Windows version offers built-in defragmentation
The tool is not necessary for SSDs
FAQs About Defraggler
Is it safe to use Defraggler?
Yes, it is completely safe to use on your Windows PC. It uses the same technology as the Windows partition system to defragment your files and folders.
Is it a good program?
Yes, it is a well-built program by Piriform that can be used in many Windows OS.
Should I use it on an SSD?
No, it's not recommended to use Defraggler on SSD as it can reduce the lifespan of solid-state drives. So, try to use this tool with HDD drives.
Does defragging actually work?
Yes, defragging is actually useful when it comes to typical storage systems such as HDDs.
Conclusion
In conclusion, if you are using an older version of Windows or have a traditional hard drive that is frequently fragmented, using a tool like Defraggler can help to improve the performance of your computer. However, if you are using a newer version of Windows or have an SSD, you may not need to use this tool. It is always a good idea to do your own research and determine if defragmentation is necessary for your specific setup.
Alternatives
Also, check the alternatives of Defraggler
Comments
Let us know about your thoughts