DLL Suite 9.0
(98 votes, average: 4.76 out of 5, rated)
DLL Suite free download for PC Windows (10/8/7/11)
Is the speed of your computer slow? A lot of slow performance is giving you and you fail to fix Ms. Windows file? Then DLL Suite is the right tool for you. With this tool, you can fix DLL files and solve various error problems.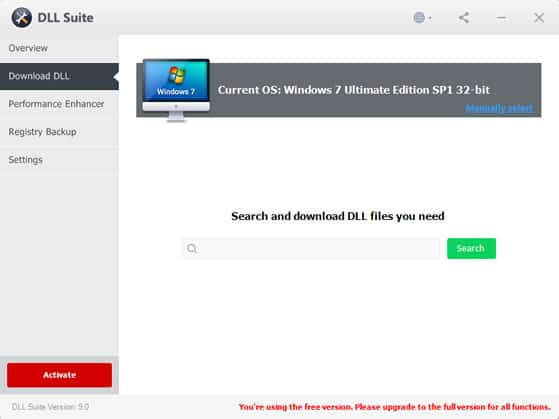 Features
Improve Computer's Performance
It is definitely annoying if the computer used in everyday life gives a lot of slow output. But if you use DLL Suite, your computer will work much faster. This will find out the reasons why your computer is slowing down and speeding up your computer by disabling them. Undoubtedly it will save you time.
Find out Your File
Sometimes we lose our very important work files. Finding them is time-consuming but if you use the DLL Suite tool you will find out in a very short time and easily.
Fix Your File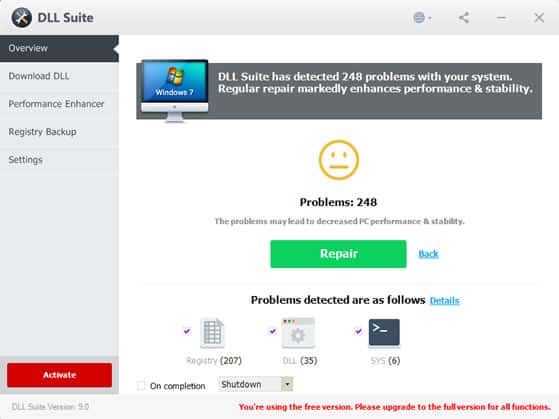 DLL Suite is able to fix your broken files. It can detect corrupted and damaged files. Detects and restores a file if it is affected by viruses, spyware, malware, etc, and downloads the DLL files.
Solve DLL Error Problems
With DLL Suites you can repair error problems easily like DLL errors, EXE errors, and SYS errors.
Free Download System
For your special information, DLL Suit will provides you with free services, meaning you can download files for free from here. It even allows you to do it for free from any platform.
Backup System
DLL Suite will provide you with backup facilities so that you will be able to back up your libraries and the registry.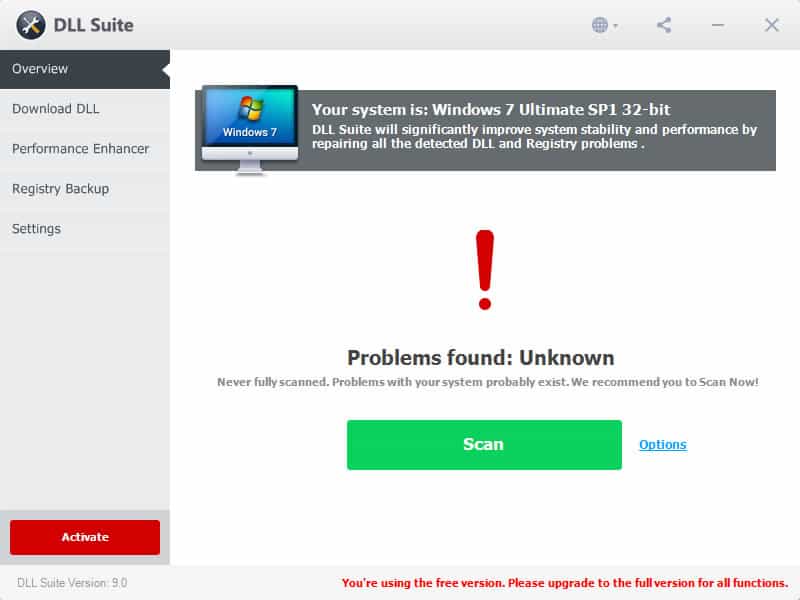 System requirements for DLL Suite:
Operating System: Windows 10, Windows 8.1, Windows 8, Windows 7, Windows XP, Windows Vista; both 32-bit and 64-bit
CPU: Intel Pentium 4 1 GHz or better
RAM: 512MB or more
Free hard disk space: 150 MB or more
Graphics mode: 1024 x 768 true color (highest 32-bit color)
Pros :
Helpful tool for the regular computer user
Suitable for gamers too
Support more platform
Scans the file address
Save your time
No illegal issue
Easy to use
Cons
There may be some issues with managing it for new users
Most FAQ's on DLL Suite
What is DLL Suite?
DLL Suite is the best tool for your computer if you want quick service from your computer. If you want to avoid any hassle with Microsoft Windows files it is perfect for you. It will give you all kinds of error solutions and free service.
Does Windows 10 have DLL files?
It is natural for those who do not work with computers regularly to be unaware of this. However, for your convenience, clear that yes windows 10 has DLL files.
Why is my PC missing so many DLL files?
Occasionally you may see your computer restart automatically for some extra cache. But when you can't find a DLL file from your computer, the computer won't want to restart. In this case, you will be forced to restart your computer. Then hopefully your problem will be solved
How do I know if a DLL is corrupted?
You can find out which DLL files file checker through. For doing active this first type scannow at the command prompt. Now press the enter key. Then the File Checker will be activated. It will justify a file that is corrupted or not? That's why you can know the corrupted file.
How do I fix all DLL files missing errors in Windows?
For doing fix it you need to run the built-in system file checker tool. It will replace your missing DLL file error.
What's the purpose of a DLL in Windows?
There has the various purposes of a DLL in windows like it can promote modularization of code and reuse of code. Besides it reduce disk space. So that computer performs fastly, the program loads fast.
Our Verdict
I have been using the DLLsuite for a long time and I've been able to solve a variety of other problems, including speeding up computer work. From the very beginning, DLL Suit has been providing me with improved services. It is very user-friendly and can be used for free. So I am always satisfied with DLL Suite.
Apps Informations
---
App Name
DLL Suite
File Name
File Size
26 MB
Operating System
Windows 2000 / Vista / Windows XP / Windows 7 / Windows 8 / Windows 10 / Windows 11
Date Published
16, April 2020
Date Modified
04, June 2023
Category
License
Shareware
Publisher
Alternatives of DLL Suite
Comments
Let us know about your thoughts