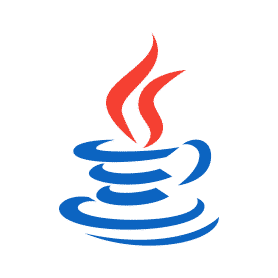 Java 8 Update 201 (JRE) 8 Update 201
Publisher:
Oracle
License: Freeware
(102 votes, average: 4.8 out of 5, rated)
Java 8 Update 201 (JRE) 8 Update 201 Download for Windows 11, 10, 8, 7 (64 or 32) bit PC. Free download the latest version 2023 of the software from NearFile.
Technical Details
App Information
App Name
Java 8 Update 201 (JRE)
File Name 32 Bit
jre-8u201-windows-i586.exe
File Size 32 Bit
63.53 MB
File Name 64 Bit
jre-8u201-windows-x64.exe
File Size 64 Bit
71.44 MB
Operating System
Windows 2000 / Vista / Windows XP / Windows 7 / Windows 8 / Windows 10 / Windows 11
Date Published
31, May 2019
Date Modified
04, June 2023
About
Java 8 Update 201 (JRE) free download for PC Windows (10/8/7/11)
Java 8 Update 201 (JRE) is software that is required for running Java programs. It has all the resources that are necessary to work with Java. There are mainly three components. And, they need to develop and run any java program. Java Runtime Environment is one of them. Download it now from NearFile.Com.
How does the Java 8 Update 201 (JRE) work?
As I said before that there are more than two components that need to run java programs. JRE does not work alone. One of the three is Java Development Kit or you can say it JDK. It helps JRE to run java programs. So that means JRE and JDK easily work together. They interact with each other and made such an environment where Java can easily run and develop.
What does JRE consist of?
It has many features to give you a better application. It will give you Java Web Start and Java Plugin. With that, you can easily activate any applications and also can unlock their advanced support. They also support the upcoming or you can say all future updates. JRE also gives some kits that help the developer in their work. Such as Java 2D, Abstract Window Toolkit, or AWT and swing. These are the kits that need to develop better Java applications.
Not only that but it has also some tools like Java IDL, Java Database Connectivity API, and Java Naming and Directory Interface. These tools will give you a good number of integration libraries for better connections of your applications with services. It will also give you all the tools that need to develop special categories of applications. A feature named Java Archive (JAR) will help you to make multiple files in an archive format. That surely increases your speed as it reduces file sizes.
Pros
Provides quick gameplay
Runs applets and applications are written in Java
Reliable and responsive
Open-source
Cons
FAQ's on Java 8 Update 201 (JRE)
Yes of course it is free software. As a result, you do not need to spend your money on it. Just download and install it. It will do all the works automatically.
Yes, you can share your JRE copy with as many as computers you want. Also, you can use it for unlimited computers. In this case, it will be easier to run a Java application.
So why are you waiting? Download JRE and use it for your Java applications.
Alternatives
Also, check the alternatives of Java 8 Update 201 (JRE)
Comments
Let us know about your thoughts