KoPlayer 2.0.0
(55 votes, average: 3 out of 5, rated)
KoPlayer free download for PC Windows (10/8/7/11)
Introduction
While the number of Android emulators keeps on increasing day by day, the quality is not that great for the most part. Still, there are some good Android emulators out there which can be intuitive as well as easy to use on a daily basis.
And KoPlayer manages to do both without trying hard. If you haven't heard of KoPlayer before, then you should understand how underrated it is. The emulator is based on the same mainframe as Bluestacks but skips on the bells and whistles to deliver only the power and performance.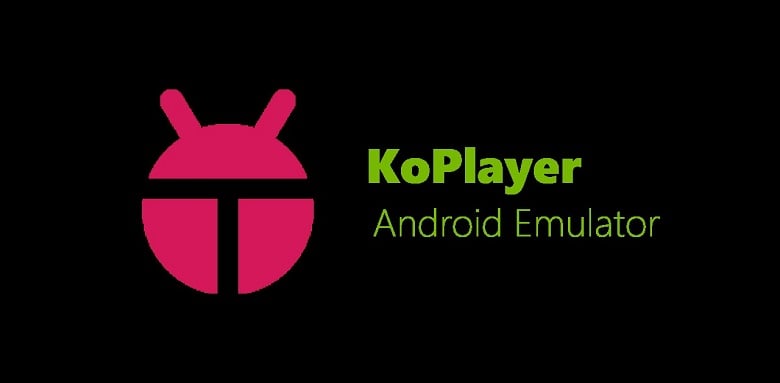 So, if you are looking for a decent Android emulator, have a go at KoPlayer!
Highlighting Features of KoPlayer
There are many benefits you can gain from using KoPlayer. From its free-to-use availability to insane gaming performance, there is a lot to talk about. So, here are the features you can get from downloading and installing KoPlayer-
Simplistic UI
The main highlight of any Android emulator should be its UI. Often than not, developers get so heavily invested in enriching the game library that the interface looks cluttered and unintuitive. However, that's not the case with KoPlayer. You can enjoy your games while being stress-free and concerned about the whole interface.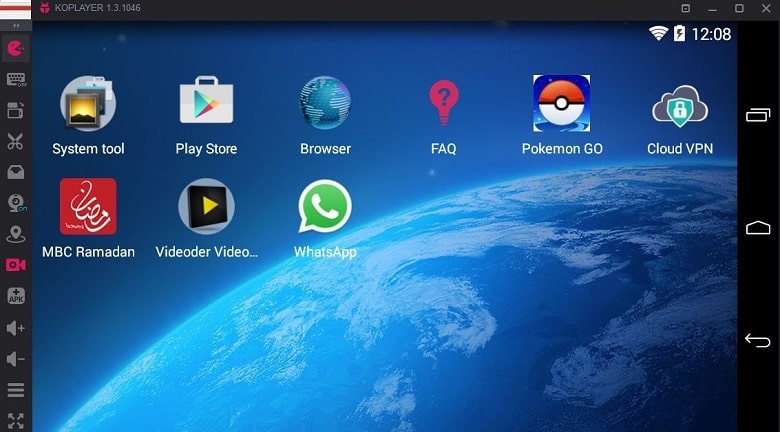 Enhanced Gaming Performance
Compared to other big players like Noxplayer and Bluestacks, KoPlayer might not be the flashiest emulator out there but it delivers where it matters. You don't have to think about the gaming performance because all the recent gaming titles run as smoothly as they should.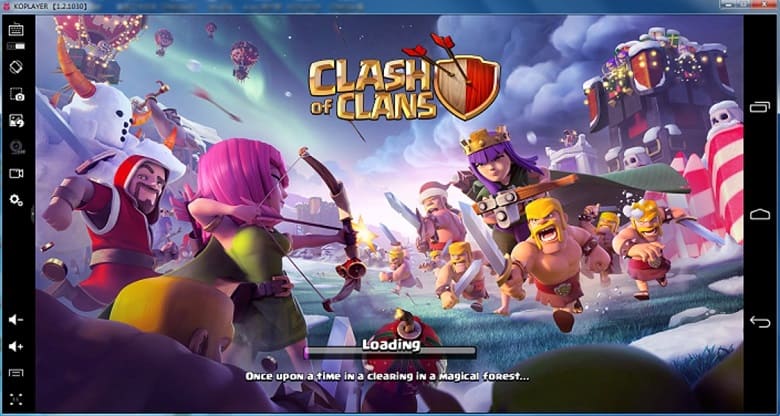 Built-in Play Store
As an Android emulator, KoPlayer obviously has the Google Play Store built-in with its system. That allows you to stay connected with your Google account and keep updates on newly released apps and games. On top of that, you can instantly check which games are compatible with the system and download them without any APK file.
Video Recorder
If you are highly enthusiastic about sharing your gameplay and achievements on the web, then KoPlayer can be the best fit for you. Because you get a built-in video recorder that can instantly record your gaming clips and share them on your social media handles. Furthermore, you can save them in your storage and edit them on the fly!
System Requirement for KoPlayer
If you want to be sure about your PC configuration, then here are the system requirements to run KoPlayer smoothly-
Operation System: Windows 7 or higher version
CPU: Any dual-core processor from Intel or AMD
GPU: GeForce or Radeon series GPU with OpenGL 2.1 support
RAM: Minimum 2 GB
Storage: Minimum 1GB of free disk space to install the files
How to Install Android Apps with KoPlayer
As you are looking for a good Android emulator, you definitely want to install your favorite apps and games. If you are unaware of the installation process of apps on KoPlayer, here are the easy tutorial for you-
Step 1: First, launch your KoPlayer application. Now you can select one of the two methods to install Android apps on your PC.
Step 2: The first method is installation via the built-in Google Play Store. Just search for the app you want to download and install in the Play Store search box and then wait for it to finish downloading.
The second method is installing via APK file. If you want to download any app that is not available in the Play Store then you can follow this method. Download your preferred application's APK file and then drag & drop it on the KoPlayer emulator.
Step 3: After you have downloaded the file. Press the install button and wait for it to finalize the installation process.
Step 4: When the installation is finished, launch the app from the app gallery.
Alternatives to KoPlayer
Bluestacks: Bluestacks is one of the most well-known and widely used Android emulators. It offers a user-friendly interface, excellent performance, and a wide range of features. It one-ups the KoPlayer because of its wide support with most of the most popular OS.
Nox Player: Nox Player is another powerful Android emulator that is highly regarded for its gaming capabilities. It has many advanced features such as keyboard mapping, controller support, and script recording which goes above the scope of KoPlayer.
LDPlayer: LDPlayer is a lightweight Android emulator designed primarily for gaming purposes. It boasts excellent performance, multi-instance support, and customizable settings.
FAQs
Does Koplayer support multiple instances?
Yes, Koplayer supports multiple instances, which means you can run multiple virtual Android devices simultaneously on your computer. This feature is useful for multitasking or testing different apps.
Is it safe to use?
Koplayer is generally safe to use, provided you download it from the official website or trusted sources. It is always recommended to have updated antivirus software on your computer to ensure the safety of your system.
Is Koplayer free to use?
Yes, Koplayer is free to download and use. It offers a range of features and functionalities without any cost. However, some optional features or premium versions may have additional charges.
Conclusion
Do you still think KoPlayer is not worth your time and effort? Well, I'm sure you have already made up your mind to try it. If so, go ahead and download the latest version from here without any cost.
Have fun playing your Android games on a big screen now!
Apps Informations
---
App Name
KoPlayer
File Name
koplayer-2.0.0.exe
File Size
603.4 MB
Operating System
Windows 7 / Windows 8 / Windows 10 / Windows 11
Date Published
27, May 2023
Date Modified
28, May 2023
Category
License
Freeware
Publisher
Comments
Let us know about your thoughts