ReShade 5.0.1
Publisher:
ReShade
License: Open Source
(78 votes, average: 5 out of 5, rated)
Download ReShade 5.0.1 for Windows 64 bit or 32 bit PC. Reshade download for free the latest version 2021 of the software from NearFile.
Technical Details
App Information
File Name
ReShade_Setup_5.0.1.exe
VirusTotal Hash Code
91bdb117ca6ddbc8edfe564003ab7daede350c0a3f55c04eaabd57ee950896eb
Operating System
Windows 2000 / Vista / Windows XP / Windows 7 / Windows 8 / Windows 10 / Windows 11
Date Published
04, January 2021
Date Modified
19, January 2023
About
ReShade free download for PC Windows (10/8/7/11)
If you are bored with the view and color combination of a game, but really into solving its challenges, then you should go for ReShade.
It is an open-sourced software with which you can get your favorite game with customized colors, effects, and much more.
The whole game comes alive with its potential to mesmerize you without any doubt with the touch of this marvelous software.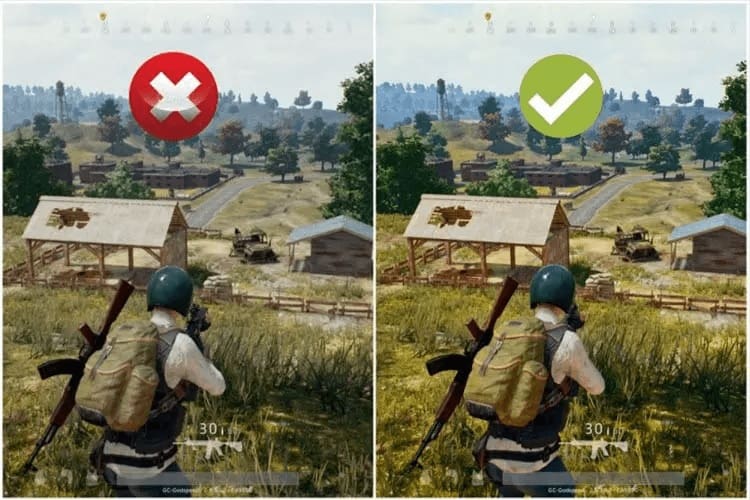 Features
Customize your visuals
The main function of this tool is to customize the game's look for you. You can give the old games with lower graphics a better shape while playing. Not only that, new games can get a better look with your touch if you want.
Directly into Game Memory
The files it uses go directly into the memory of the games' exe files. As a result, you do not need to think about using extra memory or damaging the real game for visual purposes only.
Free Software
This is an Open Source software to use. It is made by Crosire for the free use of the games who would like a change of screen to their eyes. So, you can just download, install it and get the main game ReShade files from the internet to make the necessary changes.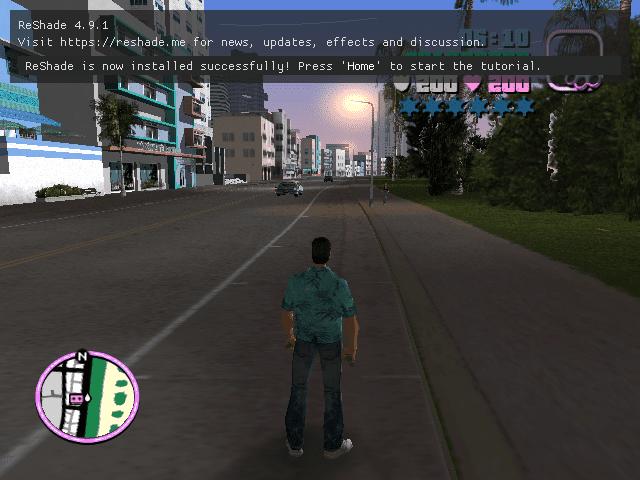 High Compatibility
It is directly compatible with most of the Windows OS, from 7 Service Pack 1 to later ones. Most of the Direct 3D, even Vulkan is supported by it.
Own Language
It comes with its own shader language. It is called ResShade FX. You can directly write down the color balance, field depth, and corrections with it.
Optional Plug-ins
The software is able to download optional plug-ins for necessary operations to be run for the correct visual representation.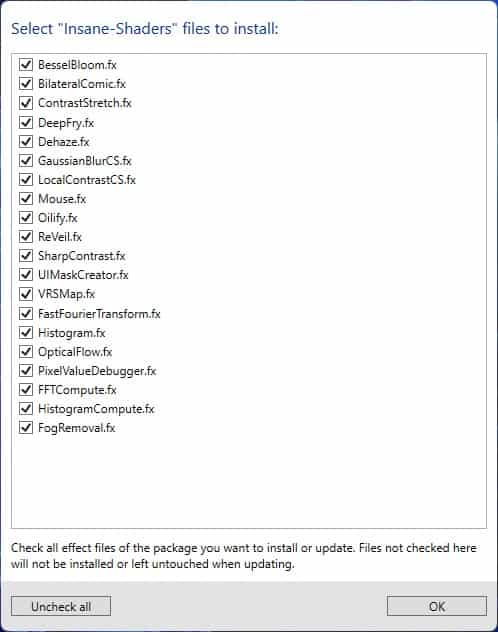 Requirements
You will need Windows 7 service pack 1 or above to run ReShade on your system. Whether it is Direct 3D 9, 10, 11, or 12, it will support without any problem. But without Net Framework 4.5 or higher, you will not be able to run it.
The software is bound to your GPU. NVIDIA GPUs are preferable for running it.
PROs
Customize your visual output of the game according to your liking with it.
You can use it on most of the games to create your desired post-processing visual output.
Can run on High Resolution like 60 Fps and 1080p.
Old games can be given a better visual with this tool.
You can change the depth of visuals of the original games with this software.
FAQ's
Can ReShade get you banned?
ReShade will not get you banned from using it with any of the games. If there is a problem with compatibility with the game, the game will not start while it is installed. But it cannot ban you from any game.
Is ReShade safe to use?
It is perfectly safe to use. But you should get it from a trustworthy website like ours if you are going to download and install it. Getting it from an untrustworthy site may contain viruses or corrupt files that may harm your computer and visual system.
Can you use ReShade on any game?
Yes, you can use this on any game you like. But if it has compatibility issues with the game that may affect the game's original version, then it will not run while it is installed. If it is run with this tool installed, then you can certainly use ReShade on it.
Is Reshade me a virus?
It is certainly not a virus. It is software to give your desired game customized injected visuals at color, tones, depths, and all over the game. You can download and install it for free.
Does shade affect GPU?
If the GPU is fast, It will run fast. If the GPU is slow, then It will run slow. As it is bound to the GPU mostly, you should use a fast GPU while using ReShade. NVIDIA GPU works well with the software.
Our Uses
Our use shows that the software ReShade is a very good tool to give a new look to our known games like The Witcher and Call of Duty. It also has self-programming functions available with its shading language, which gives us more options. Still, some of the games do not let changes happen to the main file. The blocks should be worked with.
Versions
Check other versions
Alternatives
Also, check the alternatives of ReShade
Comments
Let us know about your thoughts