Your Boyfriend Game 1.0
(181 votes, average: 4.23 out of 5, rated)
Your Boyfriend Game 1.0 Download for Windows 11, 10, 8, 7 (64 or 32) bit PC. Free download the latest version 2023 of the software from NearFile.
Technical Details
App Information
App Name
Your Boyfriend Game
File Name
WIN_YBF_Demo.zip
VirusTotal Hash Code
7ae146fe6f848465525372c8f6bf6f28f938bf4eaa9719d0a4b3bb4cbc0c6bd7
Operating System
Windows 7 / Windows 8 / Windows 10 / Windows 11
Date Published
24, November 2021
Date Modified
02, May 2023
About
Your Boyfriend Game free download for PC Windows (10/8/7/11)
Your Boyfriend Game is an Android simulator game. It is a violent, vicious, horrifying, and desperate game designed for adults. The game contains mature content and creepy scenarios that depend on your decisions. 
Like many other popular dating or simulator games, it also lets the players decide how they want to play. The game starts with a creepy boyfriend who is the central character. The players can take the role of Y/N, with a young avatar who is involved with a character called "Your Boyfriend".
This game is not for mild, lighthearted people because it has many dark and horror elements. Those who love horror visuals, jumpscares, and violent content will enjoy this dark simulator game.
You may also like: Happy Wheels Unblocked
Excellent Visuals
The game has incredible graphics for a dating simulator. The visuals perfectly mix with the sounds and dialogues. It offers a unique experience than most other dating games.
Easy Controls
The controls are very easy to use. You just have to choose your actions based on the situation. Your decisions will lead to the end of the game.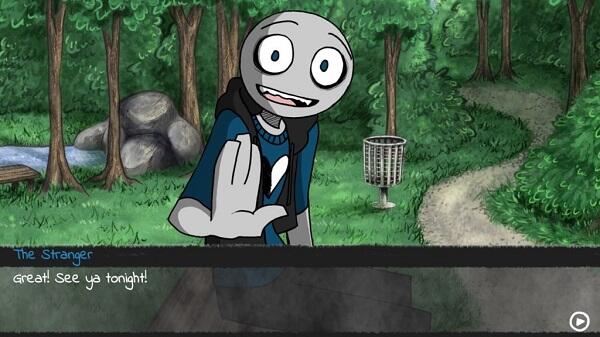 Horrifying Yet Exciting
The storyline is very mature and violent. However, the visuals and the plot are very different, and that makes it unique for the players. It is not your typical light-themed dating game.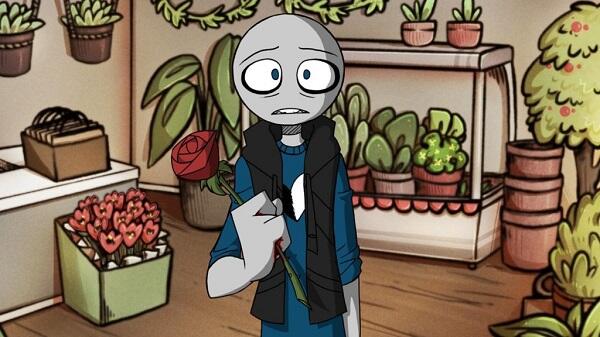 How to download and install Your Boyfriend game on PC
You can easily download and install this awesome game on your windows pc. Just follow these steps-
Downloading process
Step 1: First, click on the download button placed top right side of this page.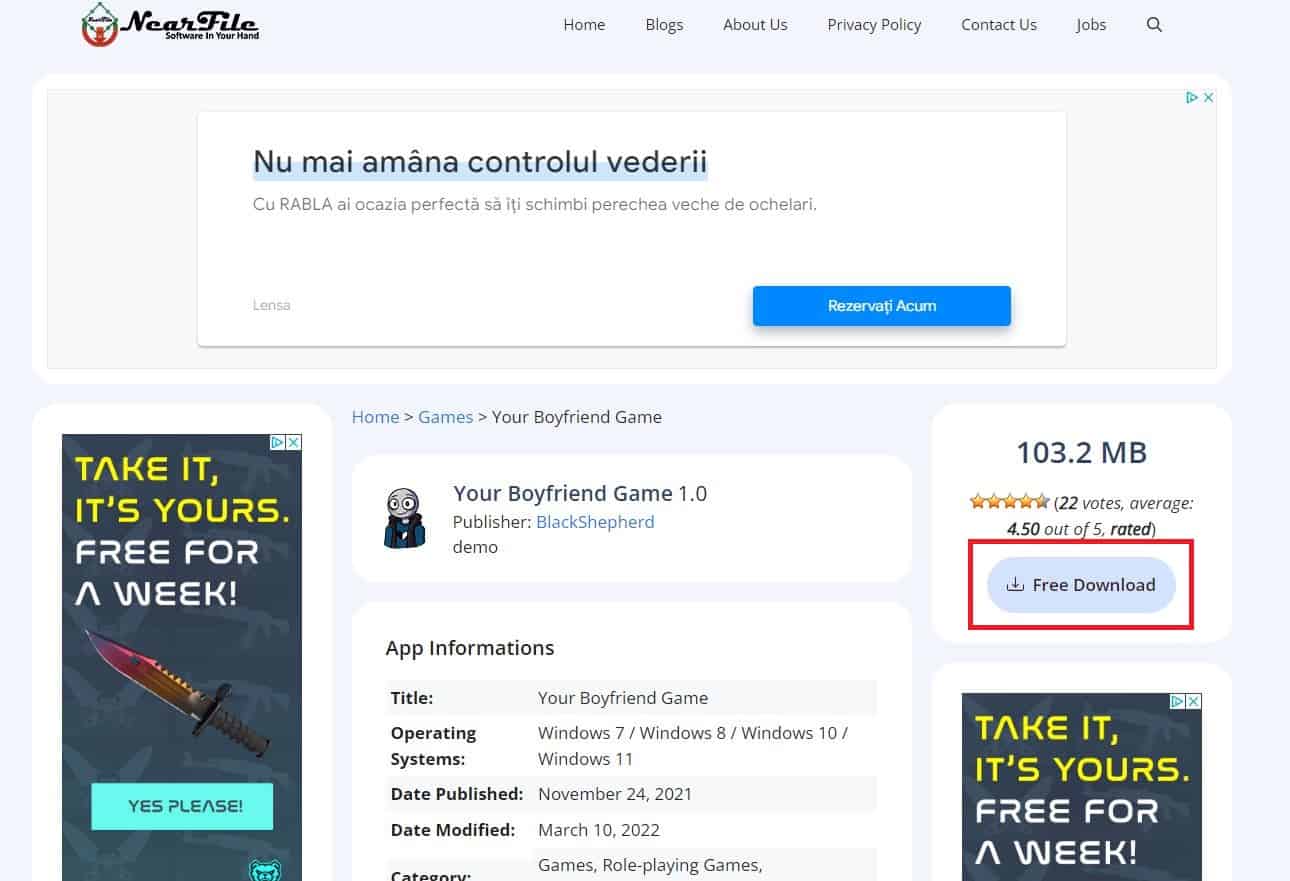 Step 2: After clicking on the download button you will be redirected to the download page of this game.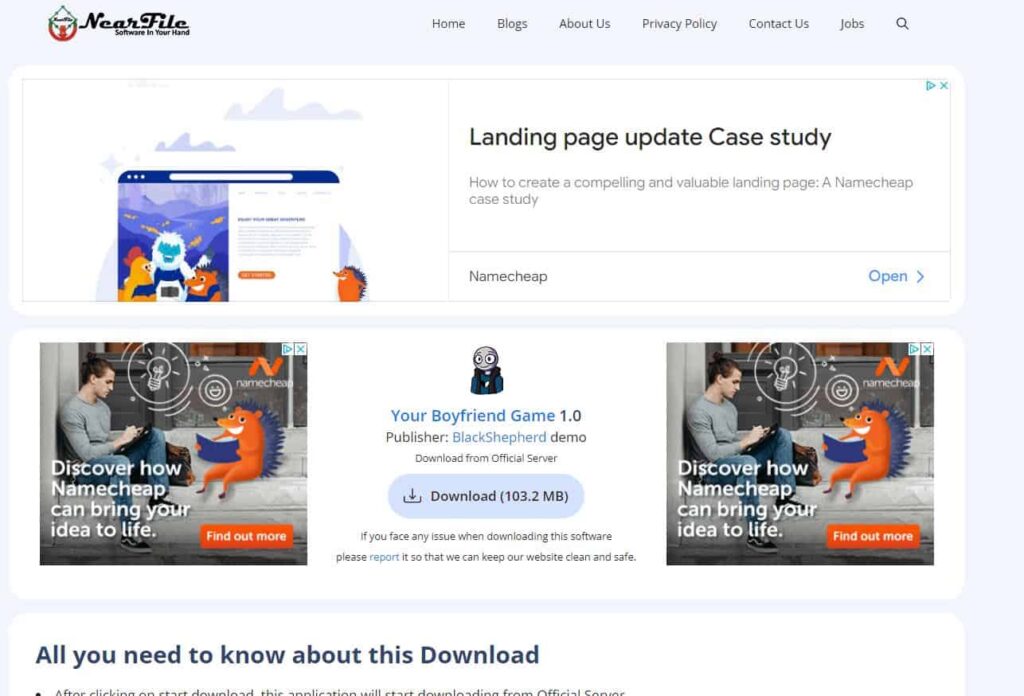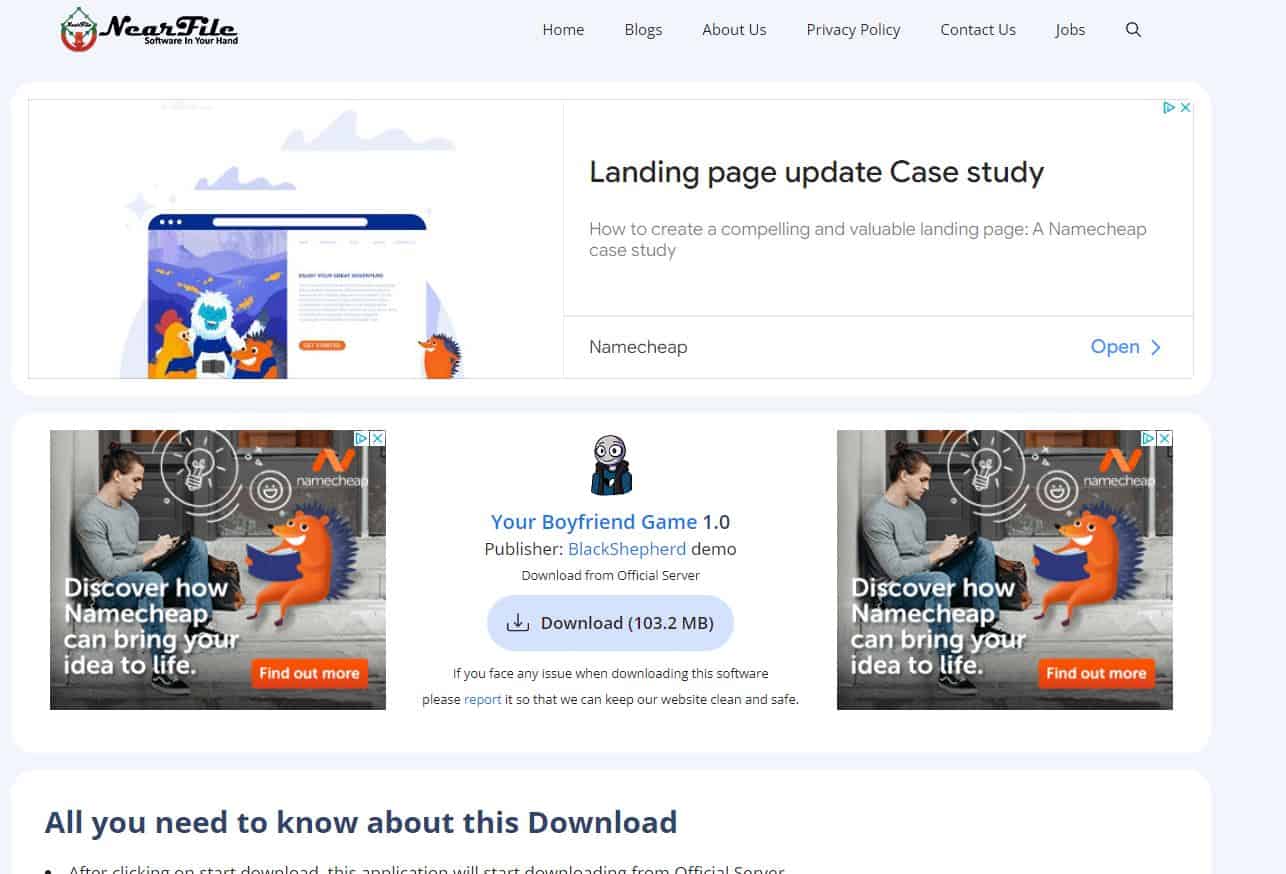 Step 3: From the download page, click on the download button to start downloading Your Boyfriend game.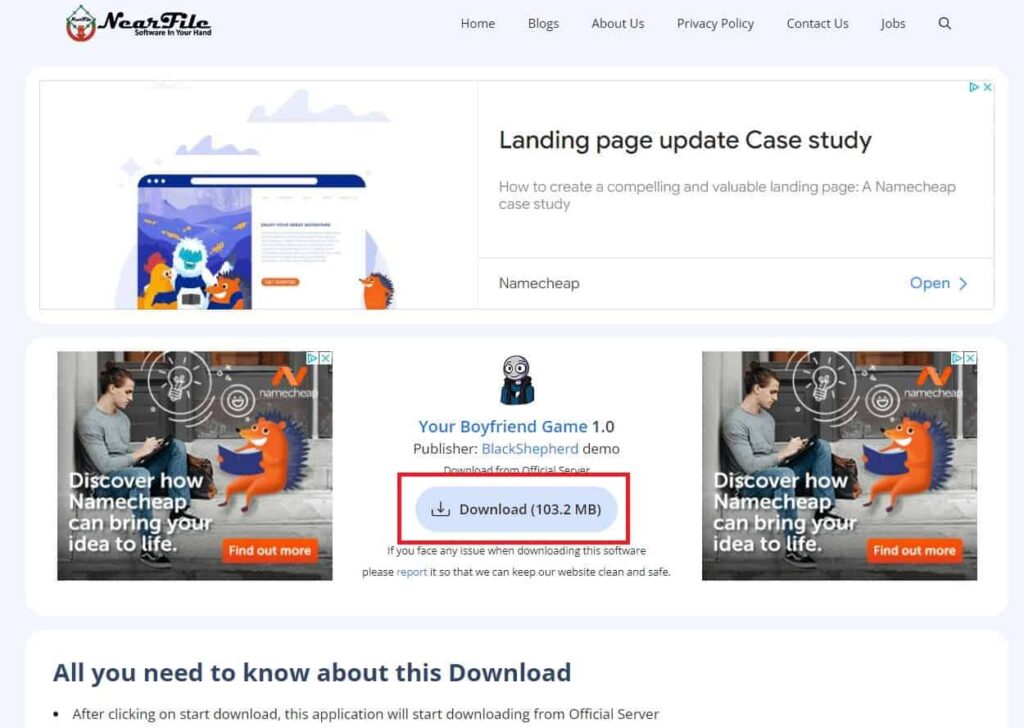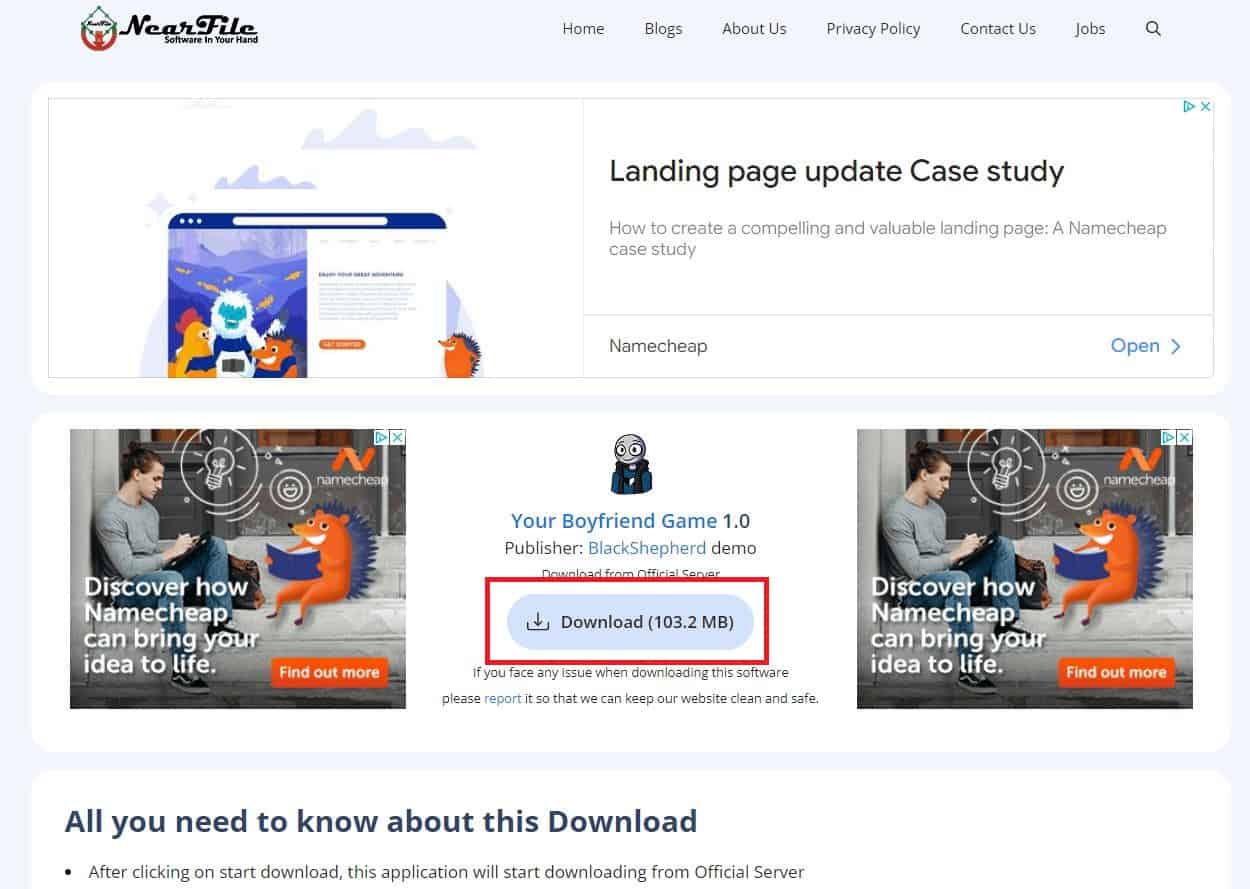 Installation process
As this game is a portable game so you don't need to install it. Just follow these steps to start playing Your Boyfriend game.
Step 1: After downloading Your Boyfriend game you will find a zip file named "WIN_YBF_Demo.zip".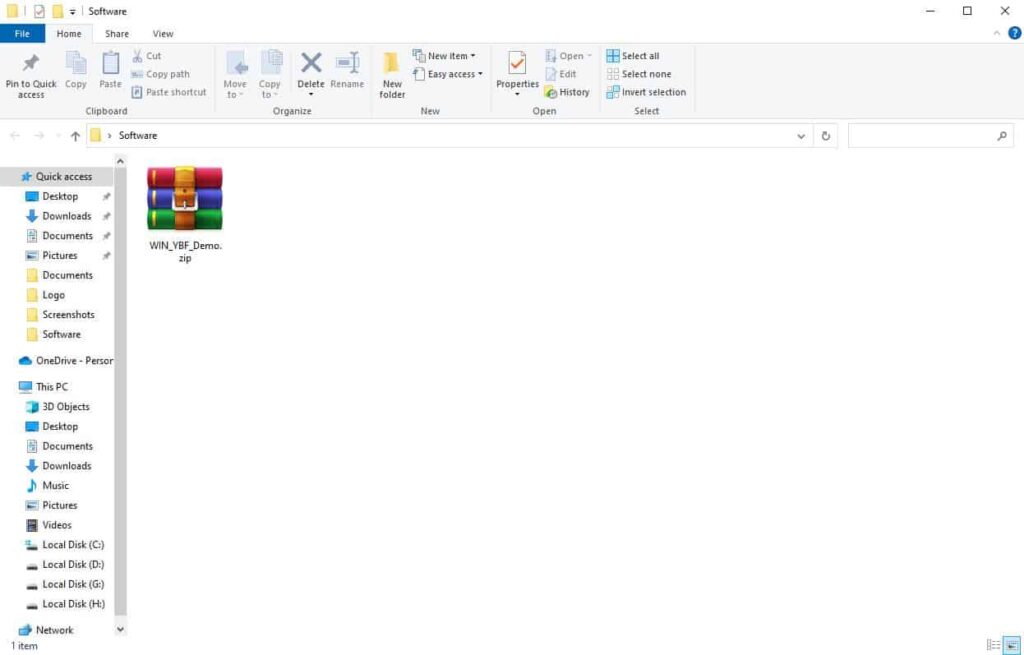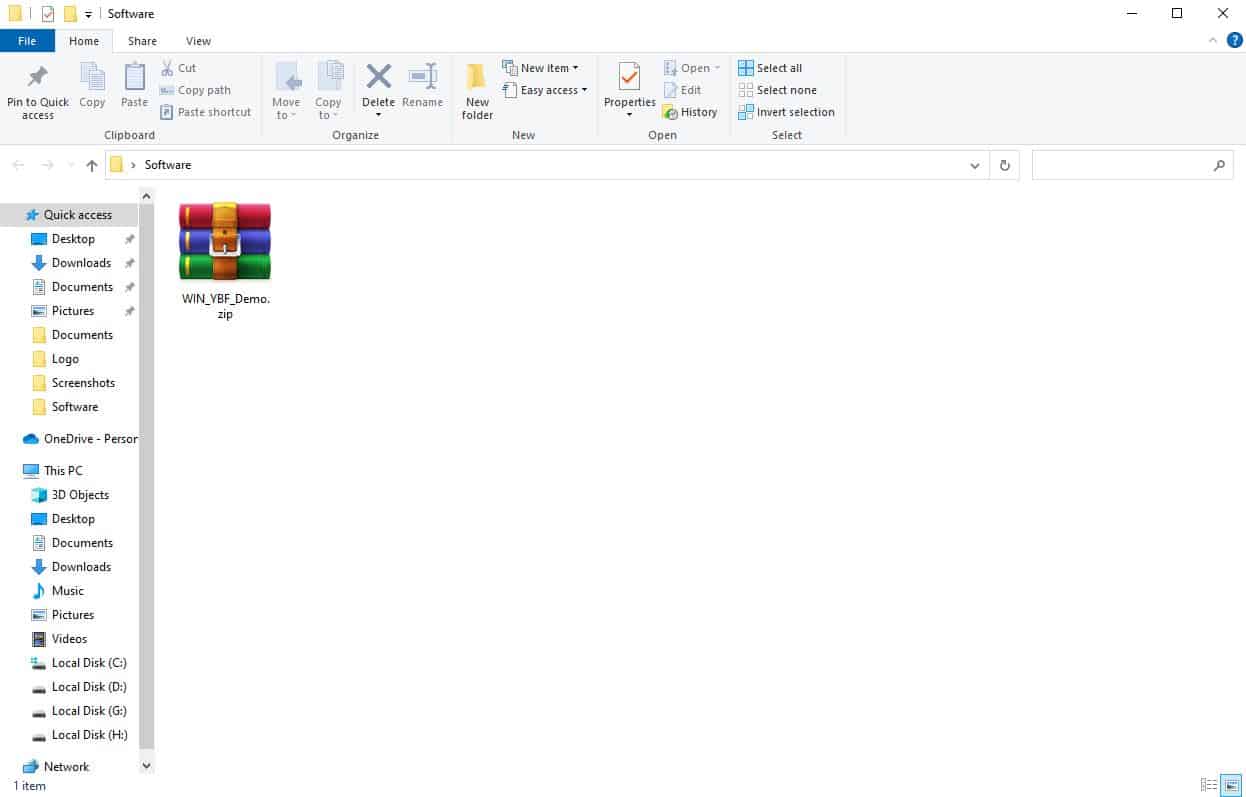 Step 2: Extract the zip file using this option: "Extract to 'WIN_YBF_Demo'".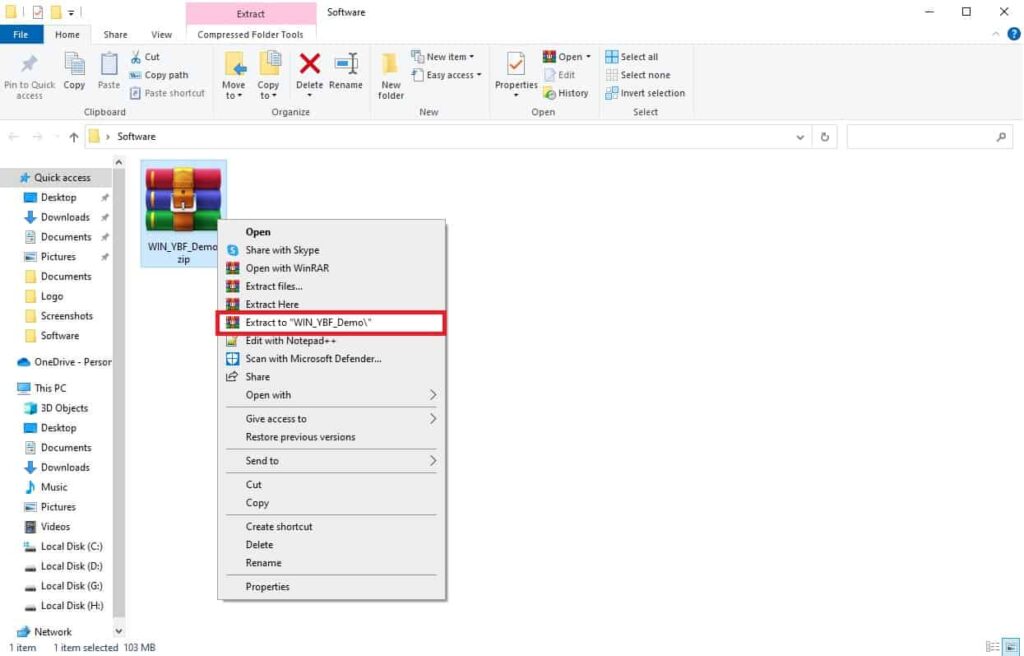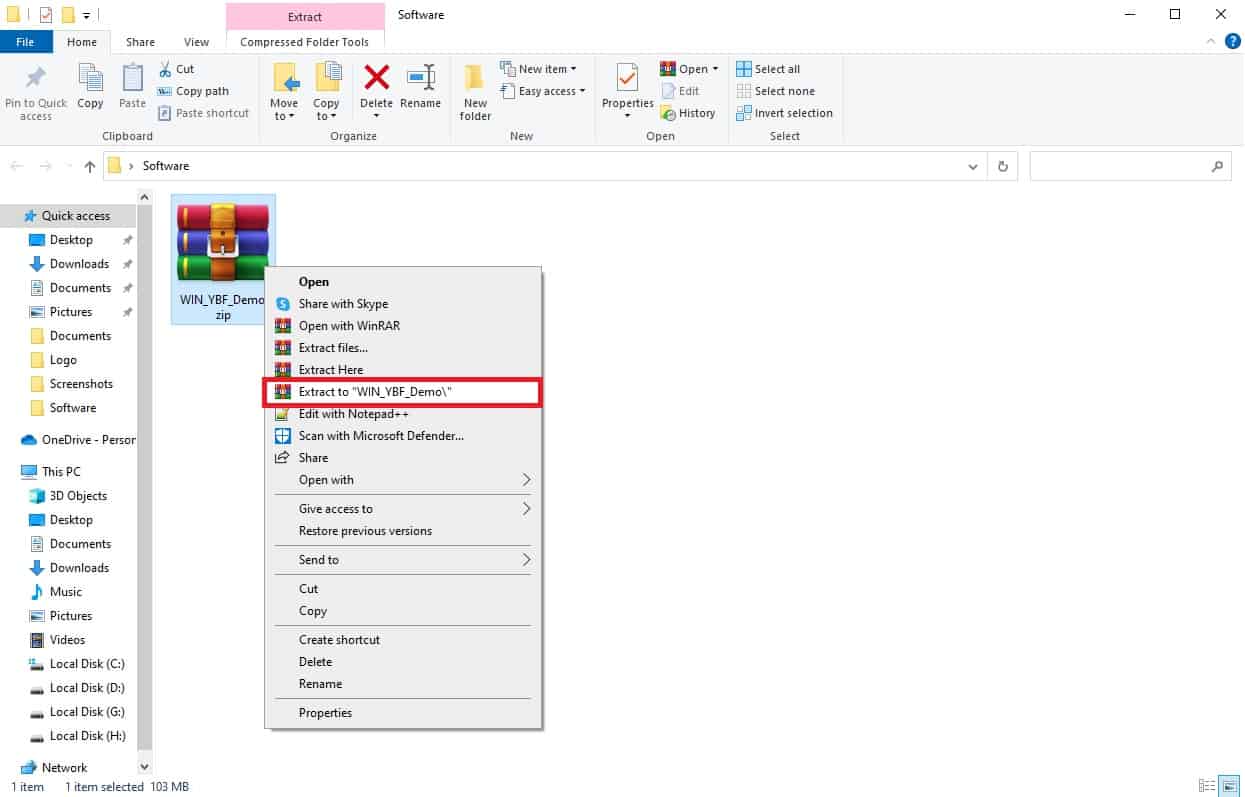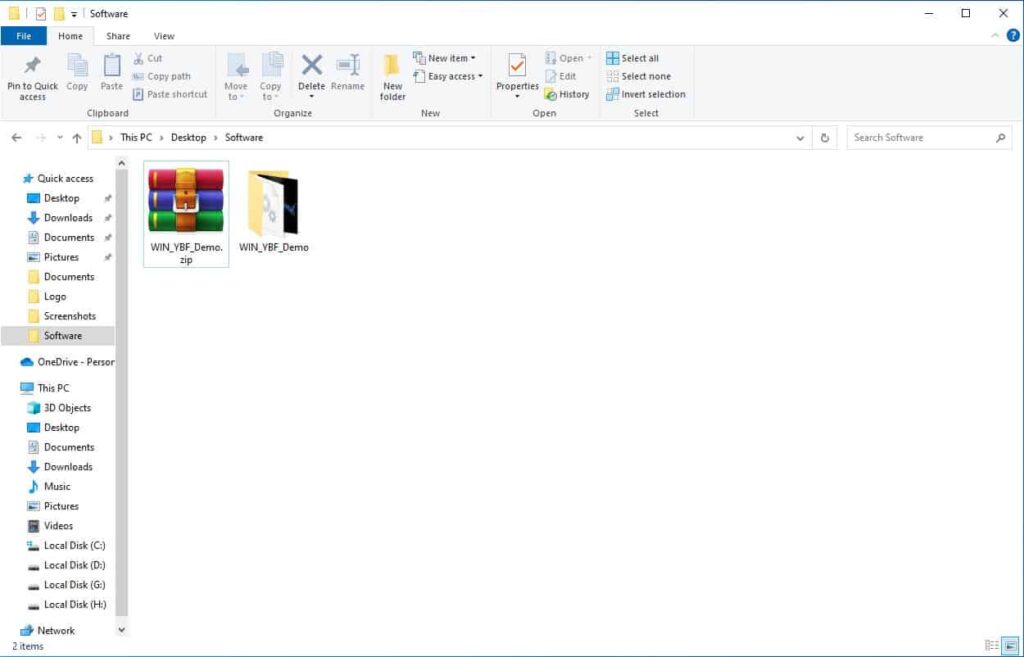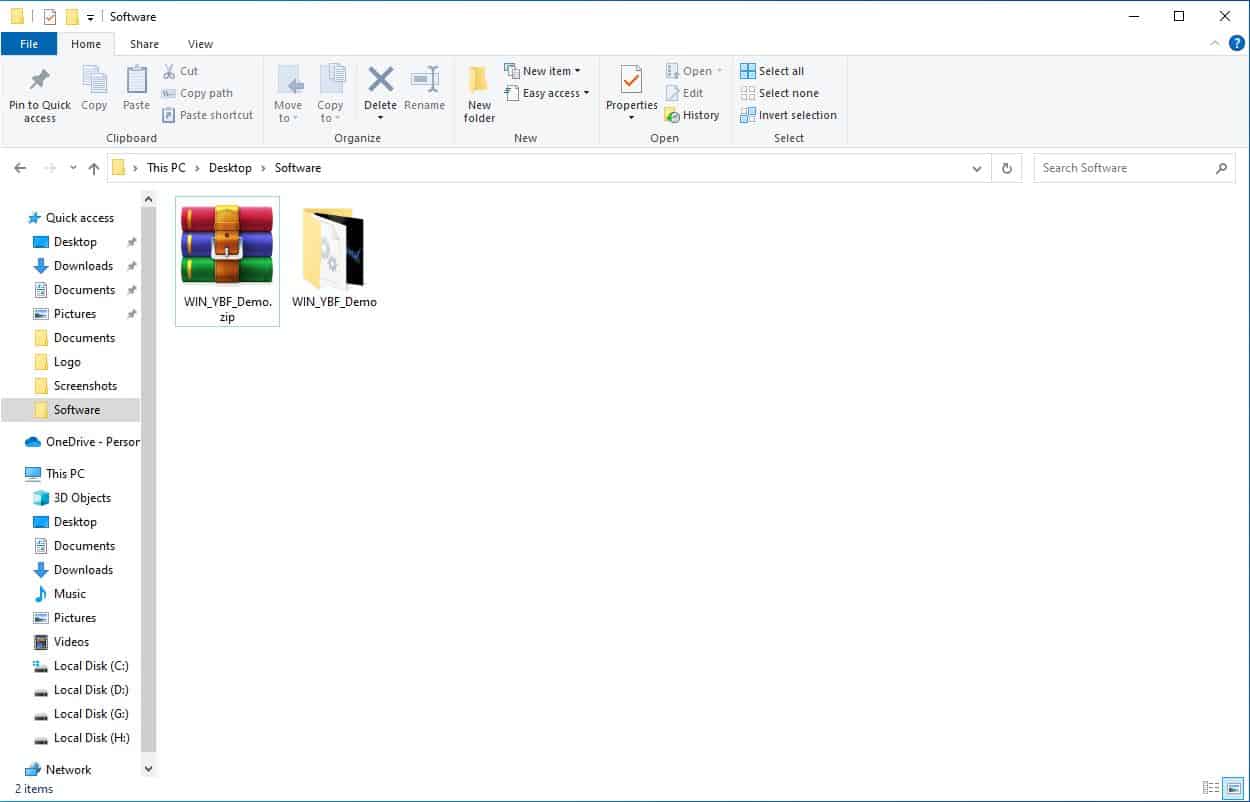 Step 3: Now open the extracted folder. In that folder, you will find a .exe file named "YourBoyfriend.exe".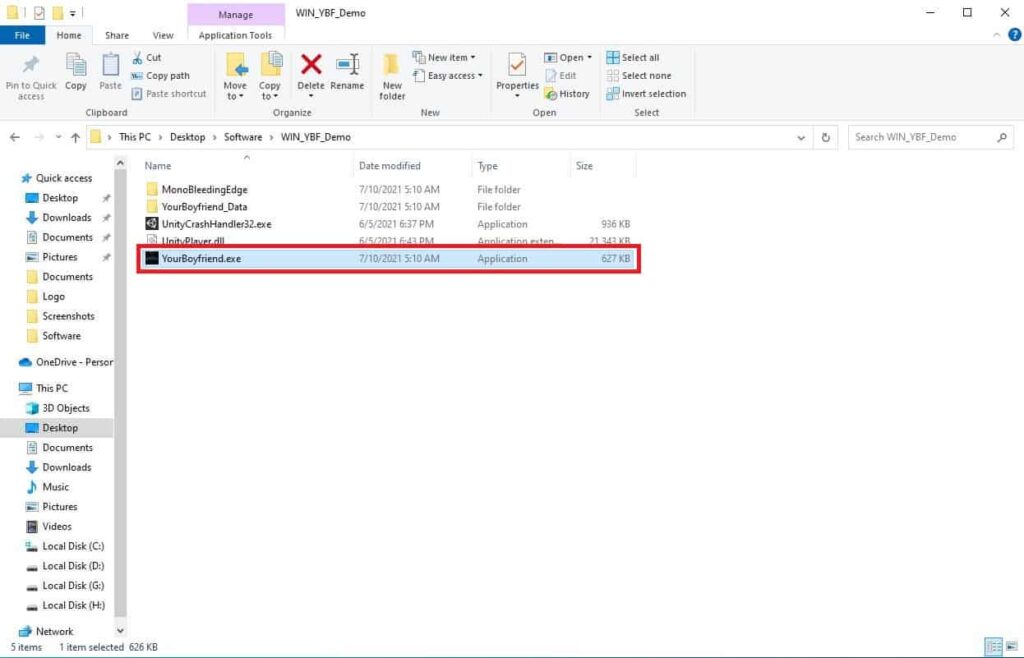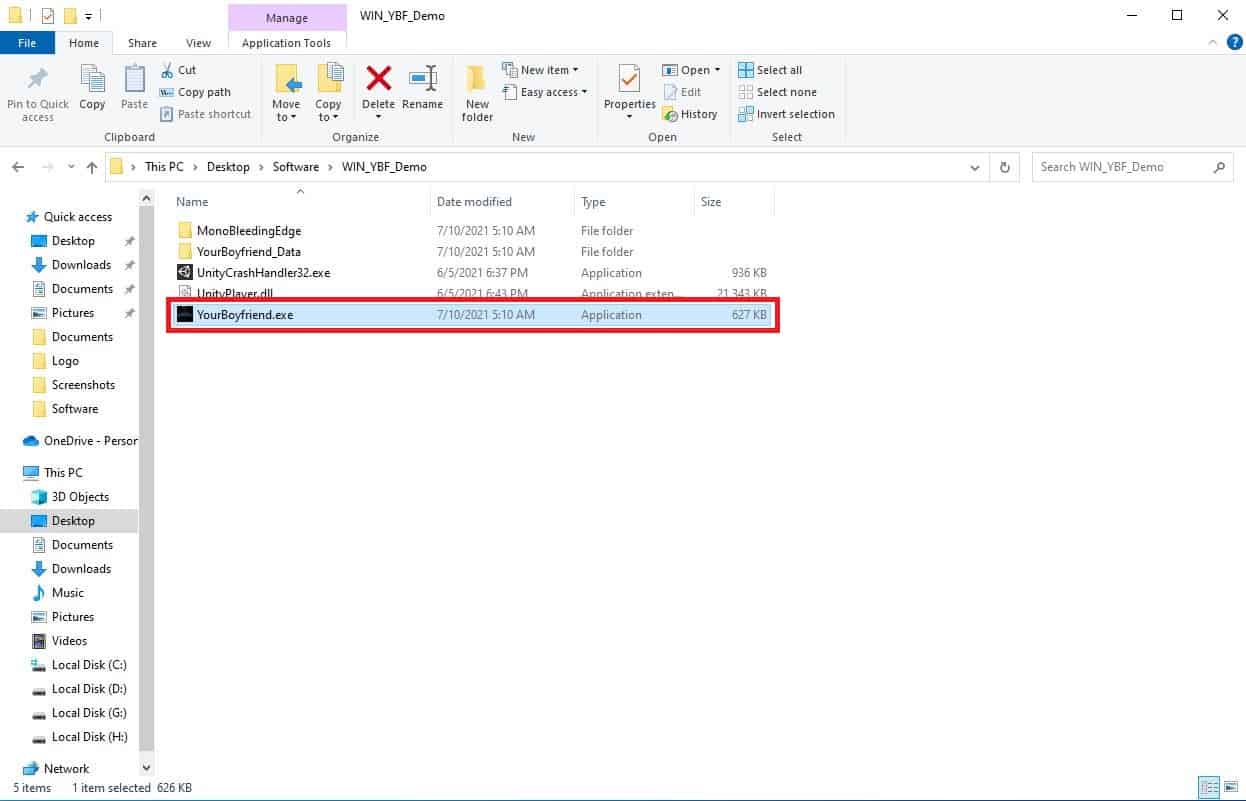 Step 4: Run the "YourBoyfriend.exe" file and enjoy your game.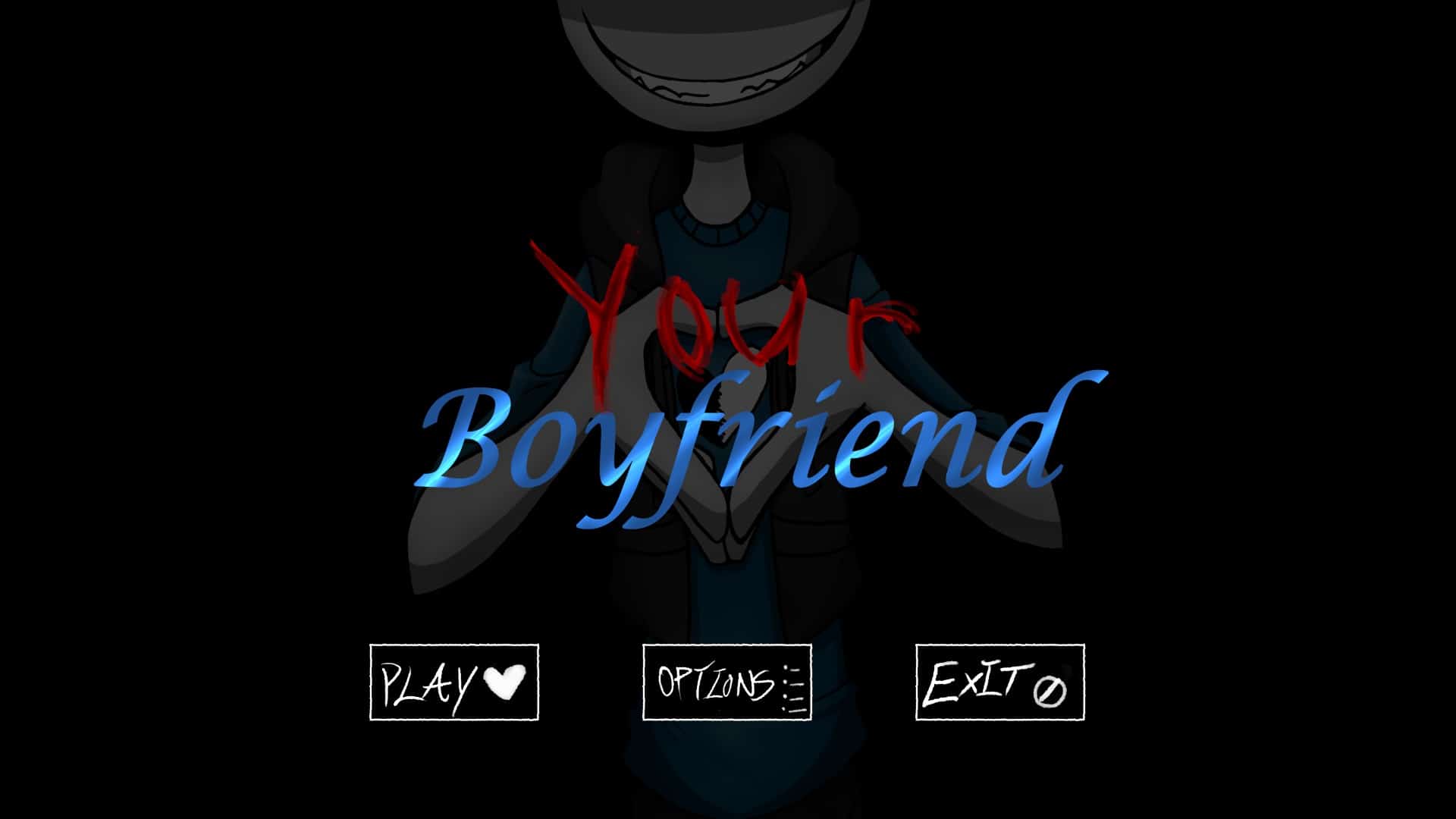 Pros
Visually stunning and full of exciting graphics.
The plot is unique.
Free to download.
Controls are easy to use.
Cons
Violent and aggressive content.
Short gameplay time.
FAQ About the Your Boyfriend Game
What is Your Boyfriend game?
The Boyfriend game is a simulator game developed by Black Shepherd. It has some extremely mature and adult content that many gamers love.
Is Your Boyfriend game free?
The game is free to download for most Android phones having Android version 5.0 and up
How can I get my boyfriend of the game?
You will find your boyfriend as soon as you start playing the game. You don't have to unlock anything.
Why does Peter not like his name?
Peter does not like his name because it's too normal. He would rather be called 'Cockbite'.
Where to play Your Boyfriend game?
If you're looking for a fun way to pass the time and get to know your boyfriend better, then you should try playing a boyfriend game. There are many different games available online, and most of them are free to download. Just be sure to read the instructions before starting, so you know how to play properly.
Is Your Boyfriend game finished?
No, this game has not finished yet. The developers of this game are still working so hard to complete it. But there is a demo version of it which you can download from here.
What is your Boyfriend game's real name?
Yes, it is the real name of this game. This is a story-based game where you need to make a stranger as your boyfriend. On this concept, the game was named.
Who is the creator of Your Boyfriend game?
The developer of this game is Melissa King and this game was released by BlackShepherd.
How to play Your Boyfriend game?
This easy-to-use program allows you to take control of one of your partner's virtual characters and guide them through a series of challenging puzzles and mini-games. Whether you're trying to win a rose or just have some fun, playing the boyfriend game is sure to get the two of you laughing and bonding in the process.
Conclusion
If you're looking for a unique Android game to spend time on, The Boyfriend Game will excite you. It provides the players with gripping scenarios and a unique plot depending on the actions. So, download the game now to enjoy it.
Alternatives
Also, check the alternatives of Your Boyfriend Game
Comments
Let us know about your thoughts