WO Mic 4.6
(112 votes, average: 4.98 out of 5, rated)
WO Mic free download for PC Windows (10/8/7/11)
WO Mic is different software that is used for changing an android device into a microphone device for a PC. It is a unique application. It will work as an actual microphone on your device.
Amazing Microphone Alternative
This software has the ability to convert your normal mobile phone into a high-quality microphone device. If you don't want to buy an extra microphone then this software can be a great alternative for you.
Connecting Android & PC
By installing this software on your phone, you can create a connection between your phone & your computer without any wire or cable. This software will make your phone your computer's microphone. It is a different thing than the other applications.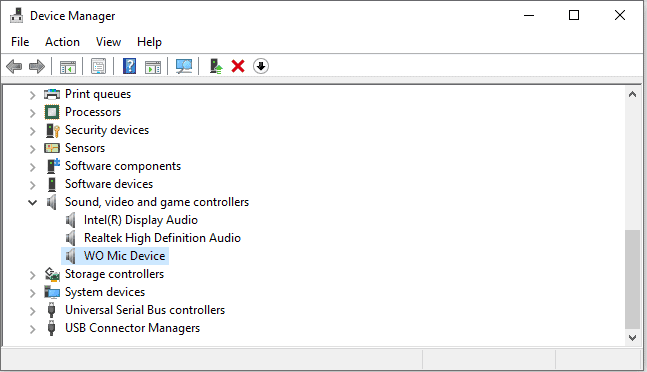 Support Audio
This software will support various kinds of audio formats & you will also be able to do recordings, voice chatting as well. It can be also used for recognition.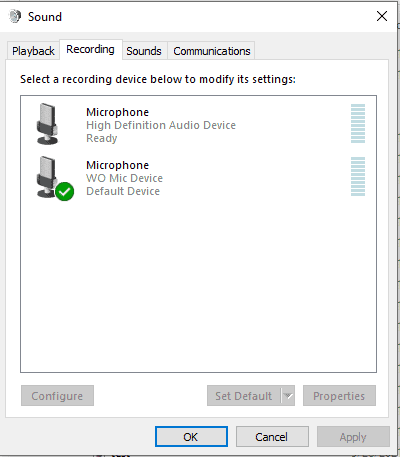 Various Ways of Connecting
There are multiple ways of connecting the phone with a PC. You can connect them with Bluetooth, USB port, wi-fi, and wi-fi direct.
Requirements for WO Mic
Operating System: Windows 7, Windows 8, Windows Vista, Windows XP.
Pros
Free of cost.
A totally simple user interface that anybody can use it.
Easy to install also.
The recording quality is very well.
The users can use it on multiple platforms.
It has the support for multiple transportation.
Great alternative for a microphone.
You can also use it for gaming.
It doesn't contain any kind of virus or malware.
Cons
There are some items that are not available for free.
This application won't allow you to use sound effects.
Sometimes it leaves the screen forcibly.

Most FAQ's about WO Mic
How do I get my WO Mic to work on Windows 11?
Firstly, you have to give your apps permission to use the mic. Then you need to click Windows + X. Then in the pop-menu press the device manager. In the device manager, you have to go to sound then video then game controller. Then the application must be listed and worked on.
How do I use WO Mic on PC?
At first, you might head over to the website then you must install the PC driver as well as the PC client. Then you need to grab the app and should start the PC software. First, you need to click the settings cog. Then you have to press transport u0026amp; choose USB. Then you come back to the screen and press the play icon to start on the mobile's microphone.
Why is my Mic not working on PC Windows 11?
If your microphone isn't running after updating Windows 11, then you must set the app permission to use this. Here is the process, Select start then go to the settings after that go to privacy u0026amp; security then microphone. You should make sure that the microphone access has been turned on.
Does Windows 11 have a built-in microphone?
There is a built-in microphone in Windows 11. But if the built-in microphone is folded or retracted then it can be mute automatically.
Why is my Mic not working?
The mic is not working because the headset may not be connected properly with the computer or the position of the mic may be incorrect. Sometimes the volume of the mic may be too low so be sure that the volume of the mic is settled well.
Our Uses
We used WO Mic for a short time. As an alternative to the microphone, it is totally great. WO Mic is not so better as a dedicated microphone but it is useful when you need a microphone but don't have it. This program is free and simple to use. So it can be used for normal things. There are also some features with this software such as audio recording, voice chatting, recognition. The quality of the recording is great. It won't harm your device because it is tested virus-free. I can suggest that you may download this software if you need a microphone instantly without having any kind of hassle.
Apps Informations
---
App Name
WO Mic
File Name
WOMicClientSetup5.exe
File Size
1.33 MB
Operating System
Windows 7 / Windows 8 / Windows 10 / Windows 11
Date Published
11, April 2020
Date Modified
17, October 2022
Category
License
Free
Publisher
Comments
Let us know about your thoughts