Adobe After Effects 23.0
Publisher:
Adobe
License: Trial
Adobe After Effects 23.0 Download for Windows 11, 10, 8, 7 (64 or 32) bit PC. Free download the latest version 2023 of the software from NearFile.
Technical Details
App Informations
App Name
Adobe After Effects
File Name
aftereffects.html
Operating System
Windows 10 / Windows 11
Date Published
04, February 2023
Date Modified
18, February 2023
About
Adobe After Effects free download for PC Windows (10/8/7/11)
There are very few VFX applications that can top the level of Adobe After Effects. The software is made for professional use without any setbacks or major downsides. However, is it really the best in what it does?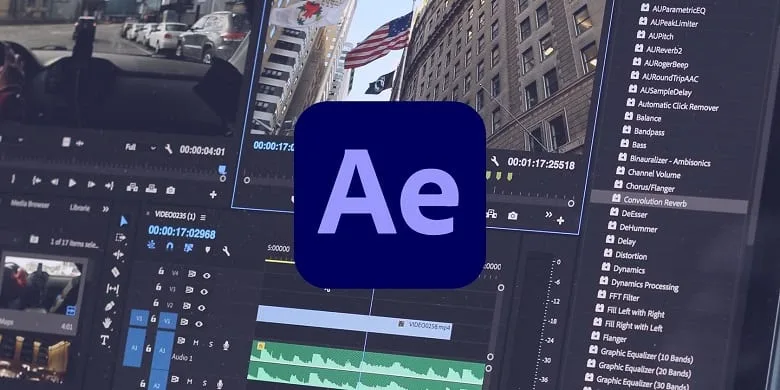 Let's find out in this deep discussion about the premium After Effects prowess.
Features of Adobe After Effects
For a powerful tool like Adobe After Effects, the features list is surely big to fill an entire discussion. However, I've focused on some of the most lauded attributes of this beloved software. Let's take a peek-
Awesome Animation
If you've never used a professional-grade application for your VFX works After Effects will definitely blow your mind. You can't even start to comprehend how awesome this application is. You just have to set the commands and see your animation flow, bounce, jiggle, dance, and whatnot!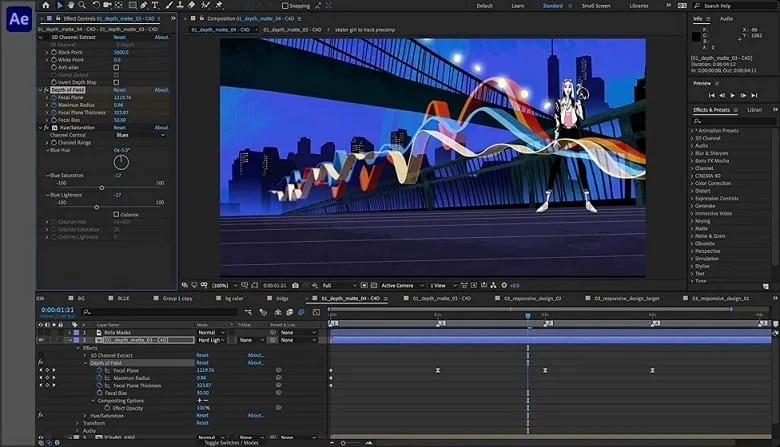 On top of that, the application has advanced motion graphics capabilities that'll surely come in handy in pinch situations.
Tweaky Tools
A VFX or motion graphics software without any groundbreaking tools can't possibly be the benchmark, right? Well, Adobe After Effects definitely does not lack any tools that can help you with your highly-demanding graphics work.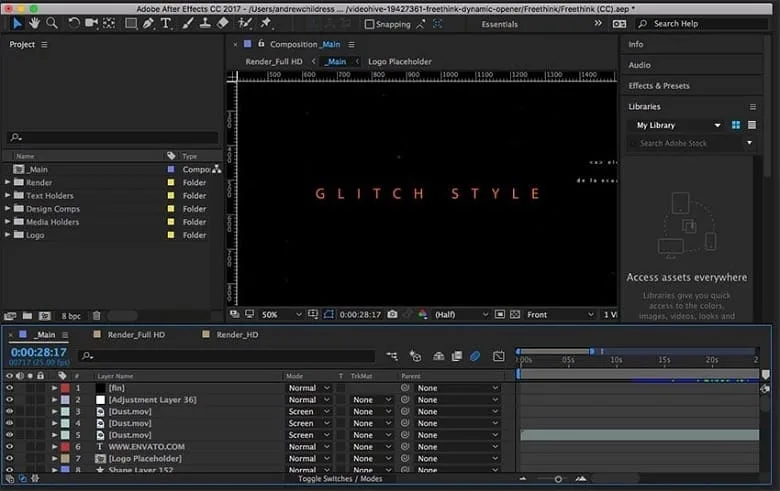 From Shape Layers, Pen tools, and Masks to Blending Modes and Pre-composing, every tool in this software system is provided so that you can get the best possible outcome. So, you just have to master the software, and then everything will fall into its place perfectly!
Exquisite Effects
Effects include cropping out a motion, sliding in your preset, or adding something completely new! The powerful tools section lets you be as creative as you want. Just create out of thin air and make your animation pop!
Prompt Presets
The amusing thing about Adobe After Effects is that you can make custom presets or use the already stored presets in the Adobe media library. You can spin graphics, twirl titles, and add much more imaginative spin to your already exquisite animation.
Innovative Interface & 3D Design Space
It might not seem a big deal to you but one of the most innovative features of After Effects is the 3D Design Space. As you hover your cursor around your display, the interface moves in real-time to give you that immersive command and experience.
Adding to that 3D design, every tool is immaculately crafted so that your strokes and animations look sharp and crystal clear. So, just forget everything and get creative with your animation style.
Pros of After Effects
Intuitive and imaginative interface
Lots of flexibility while animating
Great free tools to use
Seven days free trial
Cons of After Effects
High RAM usage
Complicated tools section
Frequently Asked Questions About Adobe After Effects
Is 4GB RAM enough for After Effects?
No, 4GB is not even the minimum RAM capacity set by Adobe. You'll need at least 16 GB of RAM to run the application smoothly.
Is there a free version of Adobe After Effects?
No, there is no free version available for Adobe After Effects. However, you can use the software for 7 days without any cost.
How many GB is After Effects?
You'll need at least 6 GB of free space and another 5 GB of disk space to store the cache files.
Is After Effects hard to learn?
Yes, it's an industry-level application that takes around 8-10 weeks to learn about all the tools properly. So, you have to devote a reasonable amount of time to learning the ropes of After Effects.
Conclusion
So, what are your thoughts on Adobe After Effects after learning about this software?
If it's anything similar to my experience then you'll be more than glad that this application exists! Because you can get so much versatility with this for your motion or VFX projects.
That's why stop wasting any more of your time and get the full version now!
Alternatives
Also, check the alternatives of Adobe After Effects
Comments
Let us know about your thoughts