Nero 7
Publisher:
Nero
License: Trial
(54 votes, average: 5 out of 5, rated)
Nero 7 free download for PC Windows (10/8/7/11)
All-in-one CD/DVD Burner
As technology has developed, the need for CDs and DVDs has decreased significantly. However, many businesses and companies heavily rely on these compact discs to store and transfer data.
If you are one of those people who constantly use CDs, then it's safe to assume that you have heard of Nero 7. Nero is a near-perfect CD/DVD burner that has numerous features baked right into the system so that you can be more comprehensive about your CD-burning process.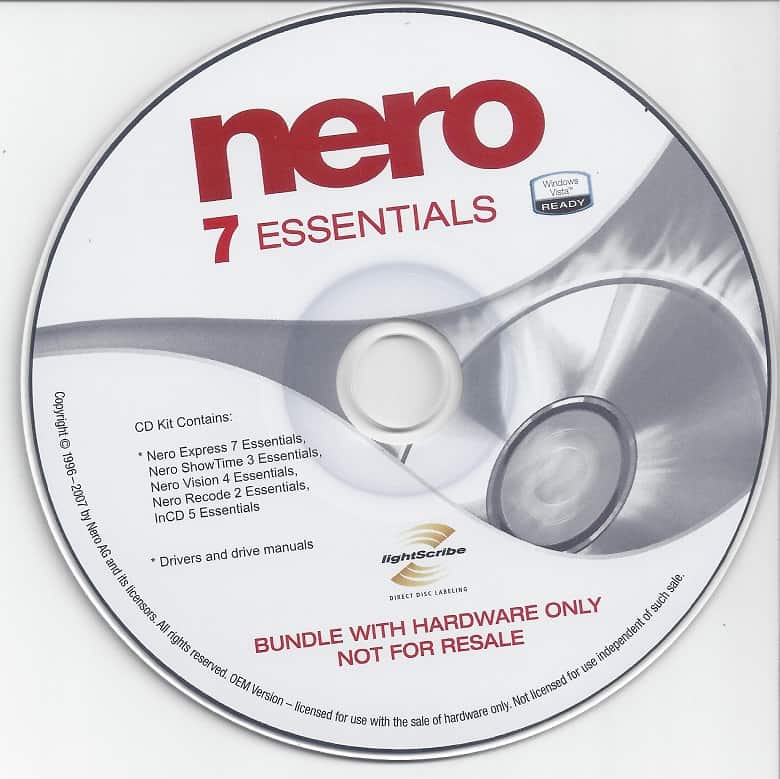 On top of that, it still has a wide level of support for Windows devices so you don't have to worry about compatibility. Now, whether you will love it or not, can be only answered by going through the details.
So, let's not waste any more time!
All Features of Nero 7
There is a lot to talk about Nero 7 because it packs a heavy deal in its small size. So, let's go straight into its amazing features-
Efficient Disc Burning Process
For a CD burner, you will get the best burning speeds from Nero 7. It works charmingly well and can prove to be a solid companion on your day-to-day tasks. With Nero 7, the CD burner is more refined and resourceful than ever.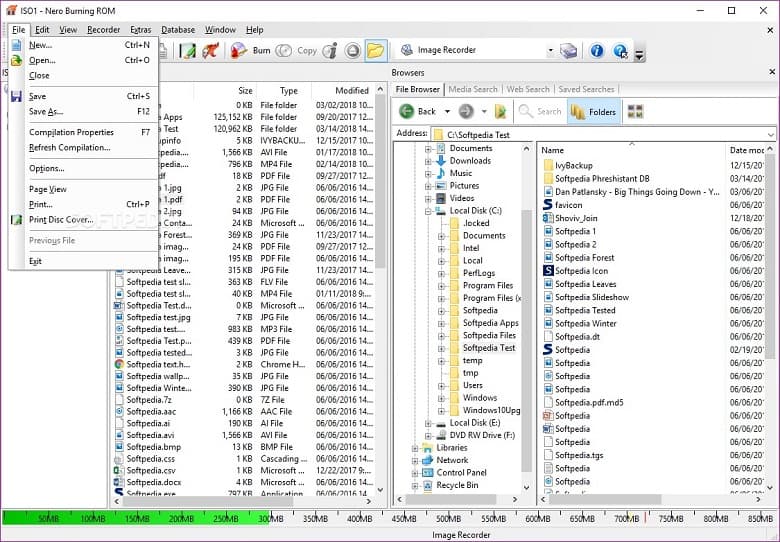 Moreover, it works with almost any CD/DVD and most of the Windows OS. So, compatibility will never be an issue.
Additional Resources & Modules
There are several tools and utilities you receive in the whole package. DriveSpeed, CD-DVD Speed, CoverDesigner, NeroBurnRights, the famous Burning ROM and Nero Express, Nero WaveEditor, and InfoTool are all embedded in the software.
So, all you need to do is try the additional tools and be comfortable with what's useful to you.
Freemium Software
While you don't get to enjoy the most premium feature if you opt-in for the free version, it's still a very good CD burner. You can try out the premium features on a trial basis and if you don't like it then you can stay on the free ver
Pros
The UI is neat and intuitive
CD burning process is fast and smooth
Additional tools to use
Easy file management
Free software
Cons
The interface will make you feel like it's 2017
The updates are very slow
FAQs
Does Nero 7 support disc labeling and cover design?
Yes, Nero 7 includes a tool called Nero CoverDesigner that allows you to create and print disc labels, covers, and inserts. It offers templates, design elements, and text editing options to customize your disc labels according to your preferences.
QCan Nero 7 create bootable discs?
Yes, Nero 7 can create bootable discs. This feature is useful for creating bootable CDs or DVDs, such as system recovery discs or installation media for operating systems. You can select the appropriate boot image or files and follow the burning process to create a bootable disc.
Can Nero 7 create audio CDs from music files?
Yes, Nero 7 includes a feature called Nero Burning ROM that allows you to create audio CDs from various music file formats, such as MP3, WAV, and WMA. Simply select the 'Audio CD' project type, add your music files, customize settings (e.g., track order, pause between tracks), and start the burning process.
Is it possible to create a DVD video using Nero 7?
Absolutely! Nero 7 provides tools to author and burn DVD videos. You can import video files, arrange them in a desired order, add menus and chapters, and customize various settings. Once you have finished the DVD video project, Nero 7 will guide you through the burning process.
Final Words
So, there you have it. Long story short: if you need a CD burner that can assist you regularly, then Nero 7 is more than enough. It's fast, free, and efficient.
Don't look for any other alternatives and just start using it!
Apps Informations
---
App Name
Nero 7
File Name
Nero-7.11.10.0_all_update_2.exe
File Size
388.1 MB
VirusTotal Hash Code
64b083c31d3d9fe150c90ed07745a3cc162ff4b6ac0dfbfdadfba3df2a22fba8
VirusTotal Scan Report
Operating System
Windows 7 / Windows 8 / Windows 10 / Windows 11
Date Published
30, May 2023
Date Modified
31, May 2023
Category
License
Trial
Publisher
Comments
Let us know about your thoughts