Windows Media Player 12.0.19041.84
Windows Media Player 12.0.19041.84 Download for Windows 11, 10, 8, 7 (64 or 32) bit PC. Free download the latest version 2023 of the software from NearFile.
Technical Details
App Informations
App Name
Windows Media Player
File Name
windows-media-player-12-build-951929-win.exe
VirusTotal Hash Code
d506c07ff6cde25fe91e94cec4cac6d5c857d19218df8804394baf2b9996c0bc
Operating System
Vista / Windows XP / Windows 7 / Windows 8 / Windows 10 / Windows 11
Date Published
13, May 2022
Date Modified
29, March 2023
About
Windows Media Player free download for PC Windows (10/8/7/11)
Windows Media player is the default music player for Windows OS. You can also find compatible Mac versions if you want. For those who love music, for them, this is a lightweight media player that can cope with other programs and plays clearly while you are working.
Features
Custom or Recommended Settings
When you first set up the Windows Media Player on your PC, you will see two recommendations – Custom Settings or Recommended Settings. You can choose the custom settings so that they will give you the benefits according to your needs.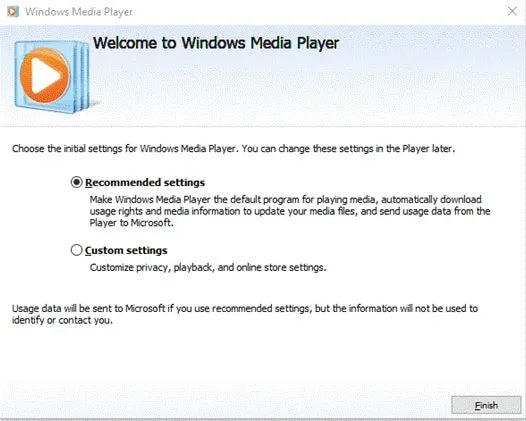 Built-in Codecs
Windows Media Player, as much as updated, has different updated codecs. You can play different music as well as different videos like MP3, MP4, M4A, AVI, etc.
Crystal Clear Sound
This player is best for listening to music. The sound quality given by the player is very high and it can be best listened to by headphones right now. You will not be disappointed by the quality of the sound. But it does not have the ability to enhance the sound. Some players do have the ability.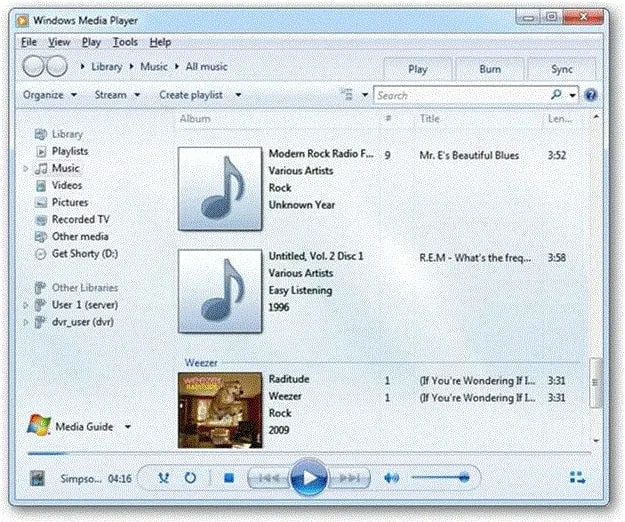 View Images
You can see the images available on your PC with the help of this small software. Besides good sound, and quality video watching, this is extra if you ask me. Everyone who does not want to download an extra photo viewing software can take advantage of it.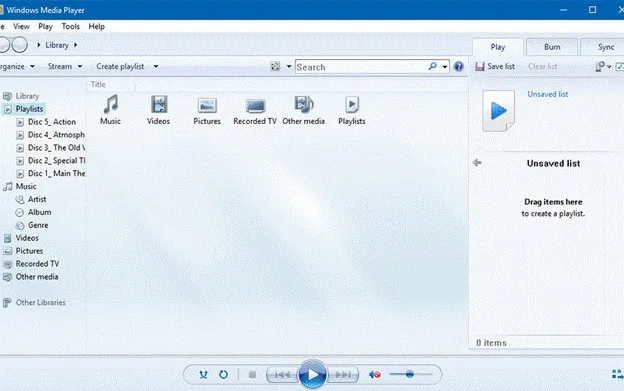 Media Library
Above all, Windows Media Player is also a media library. It can store and show you necessary data regarding any tracks, present thumbnails and keep them safe. Once the need was very high while Windows was at its earliest version. Right now as different versions of light music like mp3 and wav came into being, the need is pretty low. Still, a media library feature organized or shuffled can mesmerize you from time to time.
What replaces Windows Media Player in Windows 10?
Many media players nowadays have been replacing Windows Media Player. Windows OS's latest versions use Groove Music. Another player might be-
VLC Media Player
KM Media Player
GOM Media Player
WMPoweruser
MediaMonkey
Etc
System Requirements for Windows Media Player
OS: Windows 98 or later, For Mac, different versions compatible with the OS should be downloaded
Processor: 232 MHz Or more
RAM: 64 MB
Streaming Options Online: Windows Media Player 9 or More
Pros
Best quality sound as an app already set in Windows OS
Media Library feature to download rights, and information about a track and show them on screen
Audio, Video, and Visual images player on Windows
Right now, different versions available for Mac OS
You can customize the settings as the default player for different kinds of media
Cons
Cannot play all types of video
If you take recommended settings, it might not play all types of video
FAQ's
Is Windows Media Player still available?
Windows Media Player is still available with all the versions of Windows. You may find Groove Music has been replacing the places for Windows Media Player but it can be found if you search for it on your Windows PC. If you want to use it on Mac then you must find the compatible version and download it.
Where do I find Windows Media Player?
In the latest versions of Windows OS, you may find Groove Music taking the place of Windows Media Player. But you can find the Windows Media Player WMP still in the system and set it up for listening to music or watching videos. For this, click the Windows button and R at the same time. Type Windows Media Player. Once you see the button thumbnail, press enter. Then it will prompt you to set it up if it is the first time. Otherwise, if it is already set up in the system then it will just open the Windows Media Player.
Is Windows Media Player free to use?
Yes, Windows Media Player is a totally free media player to use on your Windows PC. You can also use compatible versions on Mac PC. Watching videos, playing music, or seeing images can be done with this free media player.
Our Usage
Windows Media Player still has the touch when it was first launched. The music and sound quality is still very good. As a music library, it shows you a lot of information that you cannot see on the other players. Recommended completely by us.
Alternatives
Also, check the alternatives of Windows Media Player
Comments
Let us know about your thoughts