ALLConverter Pro 2.3
ALLConverter Pro 2.3 Download for Windows 11, 10, 8, 7 (64 or 32) bit PC. Free download the latest version 2023 of the software from NearFile.
Technical Details
App Informations
App Name
ALLConverter Pro
File Name
12-allconverterpro
VirusTotal Hash Code
0f0d229c2481e7fa6713787e79c9784064e0d76fd6bcd7bfab1a6caf37c479bb
Operating System
Vista / Windows XP / Windows 7 / Windows 8 / Windows 10 / Windows 11
Date Published
14, March 2023
Date Modified
18, March 2023
About
ALLConverter Pro free download for PC Windows (10/8/7/11)
You may have already gone through multiple converters in your lifetime. However, I can bet you haven't seen anything like ALLConverter Pro at all.
This software is an all-in-one CD, DVD, video, and audio converter packed into one single application. It offers more file format support than you can think of and more! Even that's not all as it has an embedded video player too.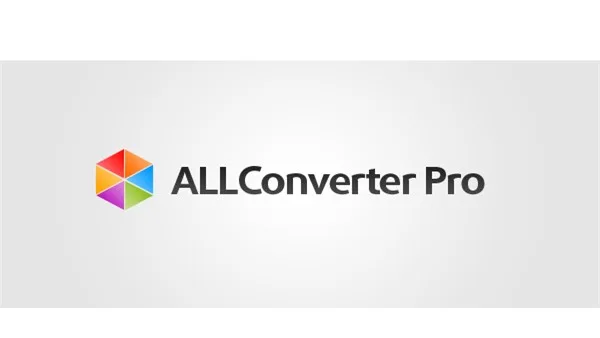 So, it's safe to say ALLConverter Pro is a solid package to own. Still, there's much left to discuss and you'll surely get to know every single aspect of this application before you choose whether to download this application or not.
Features of ALLConverter Pro
Want to take a peek at what is the full capability of this app? Read through this section to get the full idea of its features-
Streamlined Converter
Converting your music or video file can often be a tasking thing, especially when you're in a hurry. Some converters only offer audio or video converters. And some focus on CD or DVD file conversion. However, with this app, you don't have to choose between anything and can enjoy everything all at once!

It even has a built-in video and audio player so that you can listen to or view your files just after you've finished converting. How neat is that! This is why ALLConverter Pro can be the ideal choice for anyone who does not want to compromise with their converter application.
Simple Interface
Just because of the seamless interface, ALLConverter Pro stands on top of its competitors. It has all the great functions that you'll find in an advanced converter but with simple navigation and tools. Just drag and drop your files on the application and you'll be able to start converting it right away.
That's the reason for beginners to fully embrace this application from the get-go. So, even if you don't have any previous experience with any converter, you will find yourself comfortable with this application
Awesome Compatibility
What's a converter application without a vast selection of compatibility? With ALLConverter Pro, you don't have to worry about support or file format compatibility. Here are all the file formats that are supported on ALLConverter Pro:
MP4
AVI,
MKV
MPG
WMV
MPEG
FLV
HD
DVD
M2TS
3GP
WAV
FLAC
MP3
On top of that, you can convert your files to Apple and other standard formats as well!
Pros
One-stop solution for video or audio conversion
Insane file support
Supportive community
Great for beginners
Free to use
Cons
Some features are underwhelming
FAQs About ALLConverter Pro
Is it Safe?
Yes, ALLConverter Pro is definitely one of the safest video and audio converters you'll find out there. However, don't expect it to work miracles when your whole PC gets viral or cyber-attacks.
Can You Run ALLConverter Pro on Windows 10??
Yes, the ALLConverter Pro application is fully compatible with Windows 10 and the latest Windows 11. It even runs on the old Windows XP and Vista as well.
Is it Free?
Yes, you can enjoy the converter for free on most Windows devices and OS. It is one of the best free video converters you'll find right now.
Conclusion
To conclude everything, it can be easily said that ALLConverter Pro is one of the (if not the) best free converters available right now. It does not skip on any feature or useful functions that users would like to have in the converter.
On the contrary, it provides even more than just a converter and does it wonderfully. So, get yourself a copy of this free ALLConverter Pro and start a more convenient video and audio conversion experience.
Alternatives
Also, check the alternatives of ALLConverter Pro
Comments
Let us know about your thoughts