Anastasiy's Extension Manager 3.7
Anastasiy's Extension Manager 3.7 Download for Windows 11, 10, 8, 7 (64 or 32) bit PC. Free download the latest version 2023 of the software from NearFile.
Technical Details
App Informations
App Name
Anastasiy's Extension Manager
File Name
ExtensionManagerInstaller.exe
VirusTotal Hash Code
ea888088fa0804a90192ab7b3ecfd148f164e49de54d040aba3e2fab0a1db8ba
Operating System
Windows 2000 / Vista / Windows XP / Windows 7 / Windows 8 / Windows 10 / Windows 11
Date Published
04, October 2021
Date Modified
21, October 2022
About
Anastasiy's Extension Manager free download for PC Windows (10/8/7/11)
Anastasiy's extension manager is a program that works as a handling tool for various extensions & permits exact maintenance of extensions at the same time. With this tool, people will be capable to install, remove & keep updated their info & documents.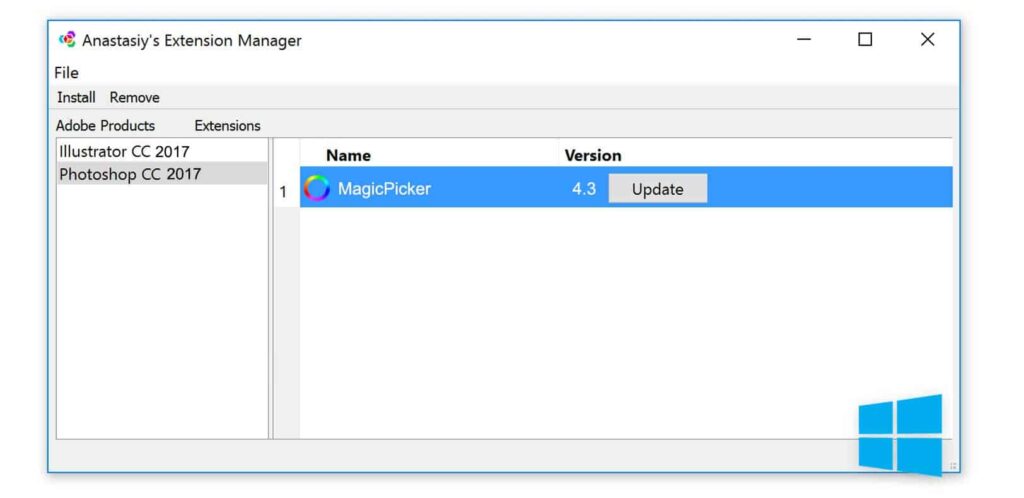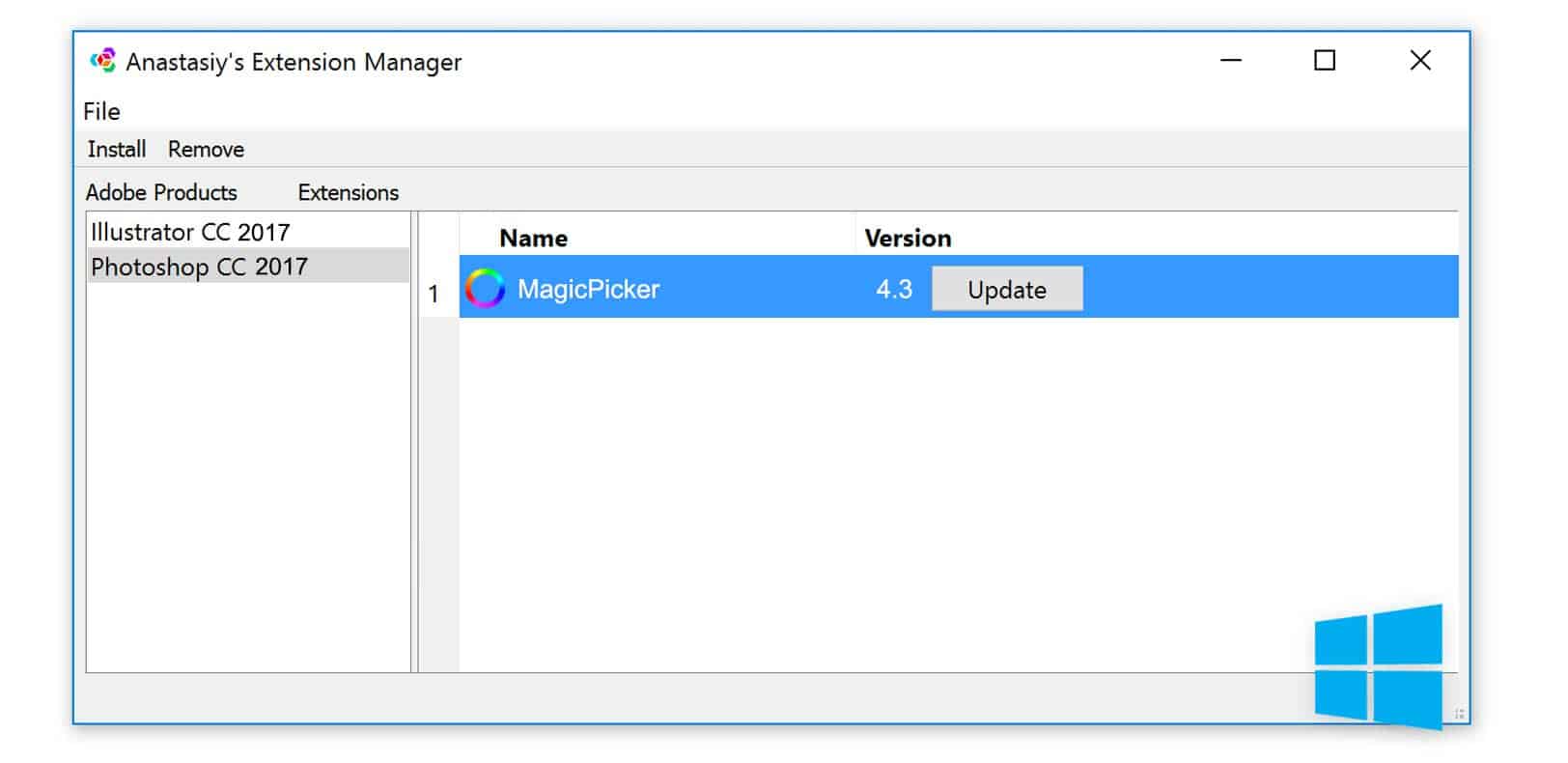 Features
Clean interface
Anastasiy's Extension Manager provides people with an easy & simple interface that is very simple to understand. People won't have to spend quiet time learning to work with this program.
Safe & Quick Browsing
Anastasiy's Extension Manager cleans all the unnecessary extensions from the computer so that the PC will have enough space, remain safe & people can browse more quickly.
Extension manager
This application will support people to install more than 1 extension, panel & plug-in into the Adobe cloud as well as the creative suite. Also, this utility has support for other third-party extensions such as MagicPicker color wheel, Mix color mixture, etc.
Compatible with various platforms
This program has great compatibility to work with numerous platforms. Not only on the Windows platform but also it works on the macOS platform as well.
Requirements
OS: Windows XP, Windows 7, Windows 8, Windows 98, Windows 2000, Windows 10, and Windows 2003 are required for this program.
Pros
The program is easy to download as well as install.
It is safe & secure.
The program is simple to understand & use.
It is totally free of cost.
It has great support for Adobe tools.
It removes harmful extensions.
Better support during downloading the updates.
Cons
The design of this program has lackings of the advanced OS.
People cannot be able to switch their decision before cleaning a document.
FAQ's
How do I install Anastasiy's Extension manager?
The installation procedure of this tool is very simple. People just have to download the application and then tap 'install'. After that, they should search the extension setup box to confirm.
How do I get rid of the extension manager?
To get rid of an extension manager, users should go to the control panel, choose the option 'uninstall an app', then select the manager app and lastly tap 'uninstall'. The program will no longer be on the device.
Where is the Adobe extension manager?
If the extension manager CC is installed then users could be able to access it directly from the products that are supported. You should choose help and then handle extensions or launch the extension manager CC app.
Do I need an Adobe extension manager?
If you have a number of Adobe apps on your device then it would be better for you to have an Adobe extension manager. This program will help you to easily install and remove the Adobe extension tools.
How do I permanently remove extensions from chrome?
To delete extensions from chrome permanently, first open chrome on your device. Then at the right top press more extensions. Choose the extension that you wish to delete and press 'Remove' and confirm it. The extension will be removed from your chrome permanently.
How do I disable extensions installed by the administrator?
At first, go to the Chrome menu on the toolbar. Then tap on the items on the menu with more tools. Choose the extensions. Put the selected extensions into the trash. At last, for the confirmation click remove.
Our take on it
As long as we have worked with this software, we can surely say that this tool is totally great at maintaining extensions. Although it also doesn't cause any trouble while downloading or installing. The performance of this program is really useful & praiseworthy. So, it won't be wrong if we recommend people to install this program without any hassle.
Should I download it?
If you have many extensions to handle then it would be better for you to download this utility on your computer. It is free of cost & also it has a neat & clean interface. It will be easy for you to maintain the extensions with the help of this software.
Alternatives
Also, check the alternatives of Anastasiy's Extension Manager
Comments
Let us know about your thoughts