Clip Studio Paint 1.10.6
Clip Studio Paint 1.10.6 Download for Windows 11, 10, 8, 7 (64 or 32) bit PC. Free download the latest version 2023 of the software from NearFile.
Technical Details
App Informations
App Name
Clip Studio Paint
File Name
CSP_1128w_setup.exe
VirusTotal Hash Code
ae347fa34138f12329ef924c9885645b63c3356fe0e191b361f3fe90c893c0b4
Operating System
Windows 7 / Windows 8 / Windows 10 / Windows 11
Date Published
04, October 2022
Date Modified
13, February 2023
About
Clip Studio Paint free download for PC Windows (10/8/7/11)
Clip studio paint is one kind of tool for drawing by which people can be able to draw comics & manga stories & characters. Celsys Inc is the developer of this software. With this utility, people can show their hidden artists to the world.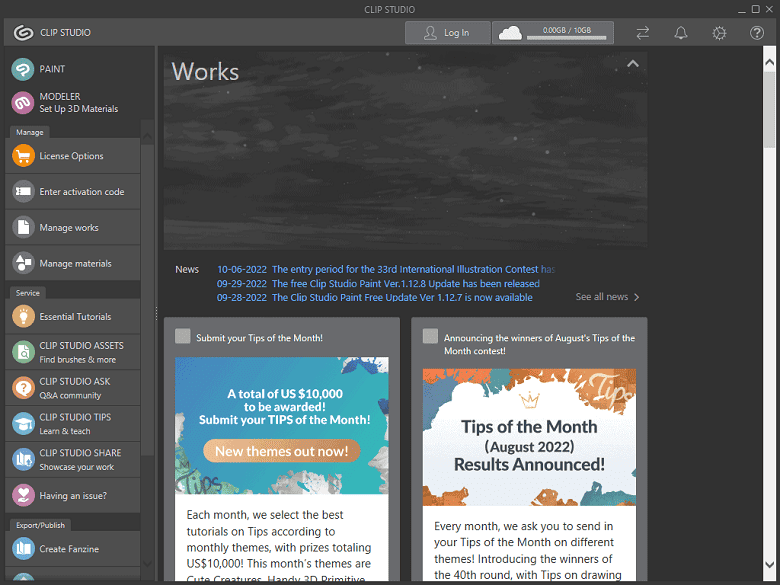 Features of Clip Studio Paint
Draw Actual Sketch
With the help of this utility, people could able to draw real sketches with the mouse or they can also do their paint normally with a pen tablet.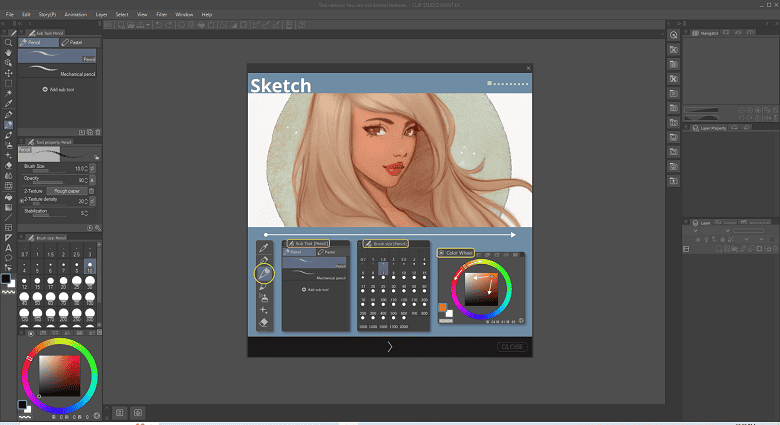 Great Colouring Features
This software has various types of colors & paint brushes so that artists could able to make the artwork more realistic & natural.
Extensive System of rulers
With the lines, artists could able to create a realistic depth. Users can complete their every composition & they won't lose their time on the outlines.
Assortment
If people have this tool, they can work with an assortment of great art features by which users can make illustrations, comics, or manga as well.
Animation
With this tool, users can make their art animated & give them life. This program is able to make your drawings digital & you can even add dimensions.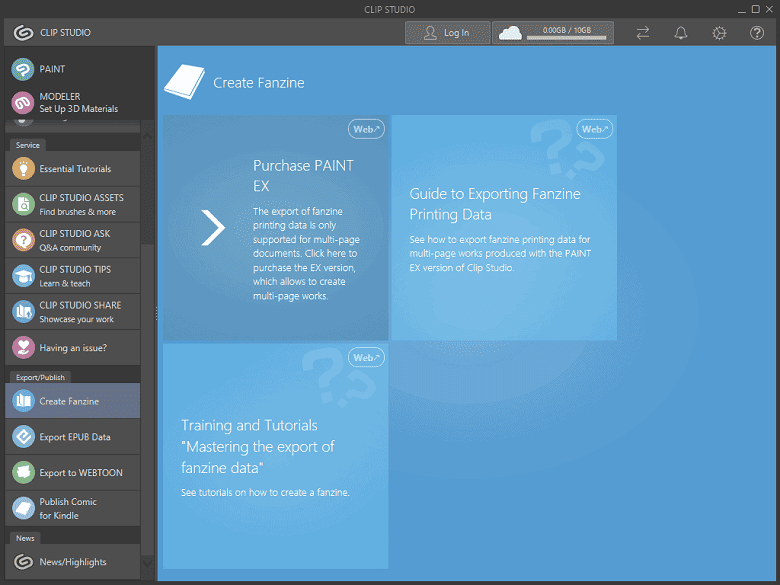 Minimum System Requirements for Clip Studio Paint
OS: Windows 8(32/64 bit), Windows 8.1 (32-bit), Windows 10(32-bit), Windows 11.
Memory: At least 2 GB or more is needed.
Monitor: XGA (1024×768) or higher is required.
Free Space: A minimum of 3 GB of free space is needed.
Recommended System Requirements
OS: Windows 8, Windows 8.1, Windows 10, Windows 11.
Memory: 8 GB is recommended for this app.
Monitor: WXGA (1280 × 768) or higher is recommended for this tool.
Free Space: 3 GB or more will be better.
Pros
Users will have the flexibility for drawing.
It has various brush options.
It provides 3D facilities.
AI technology
Users can create animation.
Users can add dimensions.
Users can draw realistic things.
It is compatible with digitizer tablets.
Cons
Massive interface
It has lack audio support in the animation.
FAQ's on Clip Studio Paint
Is Clip Studio Paint free?
Those who are using this tool for the 1st time can use it free of cost for the 1st 3 months. But when the free 3 months will end a monthly usage cost will be included.
Is Clip Studio Paint good for animations?
Yes, this application is really good for animations. People can make excellent animated work with it.
What happens when clip studio paint expires?
If the users are using a 30 days trial version or buy it for a limited time then they won't be able to use this program after the limited time finishes. If anyone wants to work with this tool permanently then he has to buy the product version of this app.
Do I need any account to use clip studio paint?
Yes, you do. If you are a license administrator or a normal user you should have an account in this app.
Can 2 people use a clip studio?
This tool has multi-device support. With this facility, up to two people can use this program easily.
Our take on it
We have used this tool & we can say this tool is really great for artwork. For making comic characters & creating manga it is one of the best tools. It has so many facilities for painting & drawing. So download this app without any worry.
Should I download it?
If you like drawing & painting and you want to create comics then you should download this tool on your device. It will help you to do artistic work perfectly. After downloading you won't regret it.
Screenshots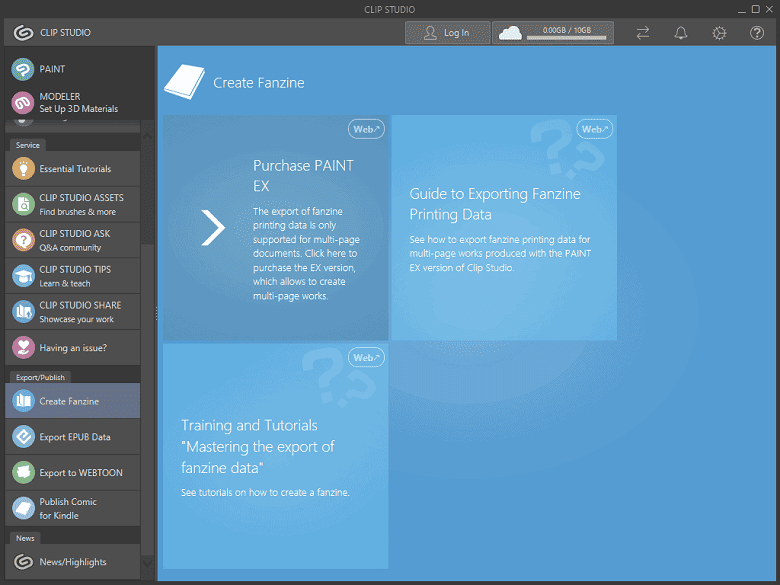 Alternatives
Also, check the alternatives of Clip Studio Paint
Comments
Let us know about your thoughts