Cura 4.5.0
(55 votes, average: 5 out of 5, rated)
Cura 4.5.0 Download for Windows 11, 10, 8, 7 (64 or 32) bit PC. Free download the latest version 2023 of the software from NearFile.
Technical Details
App Information
File Name
Ultimaker_Cura-4.5.0-win64.exe?download=https%3A%2F%2Fsoftware.ultimaker.com%2Fcura%2FUltimaker_Cura-4.5.0-win64.exe
Operating System
Windows 7 / Windows 8 / Windows 10 / Windows 11
Date Published
13, April 2020
Date Modified
05, June 2023
About
Cura free download for PC Windows (10/8/7/11)
Cura is open-source productivity software for three-dimensional creation. Users rely on this software for its versatile CAD integration and amazing array of control. This productivity tool offers customizations that unlock freedom and usability.
Nowadays, 3D creations are changing the whole outlook of the world, and Cura is a gateway to reach that potential. Its open-source 3D engine is built specifically to ensure flawless designs for the creators. The developers update the application frequently to match the increasing demand and features.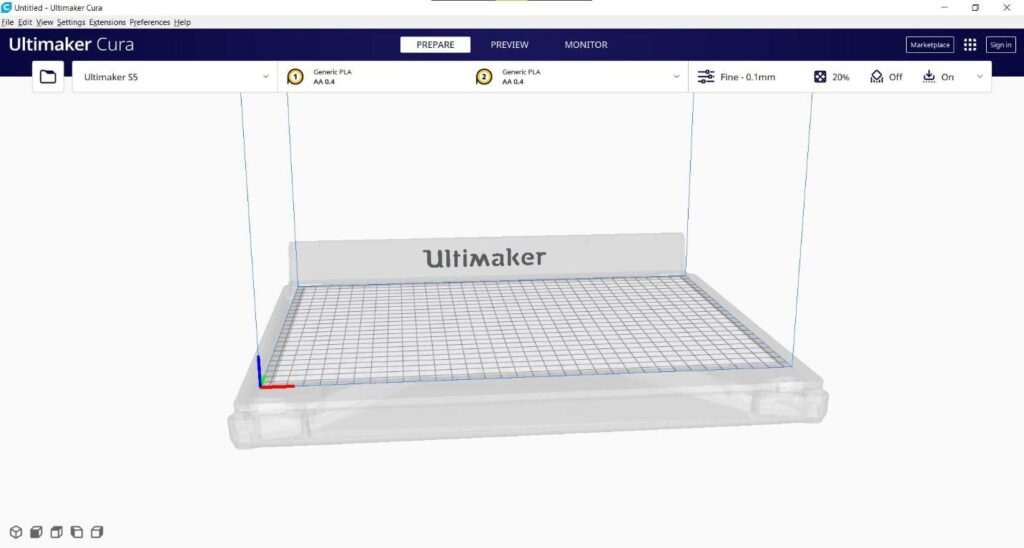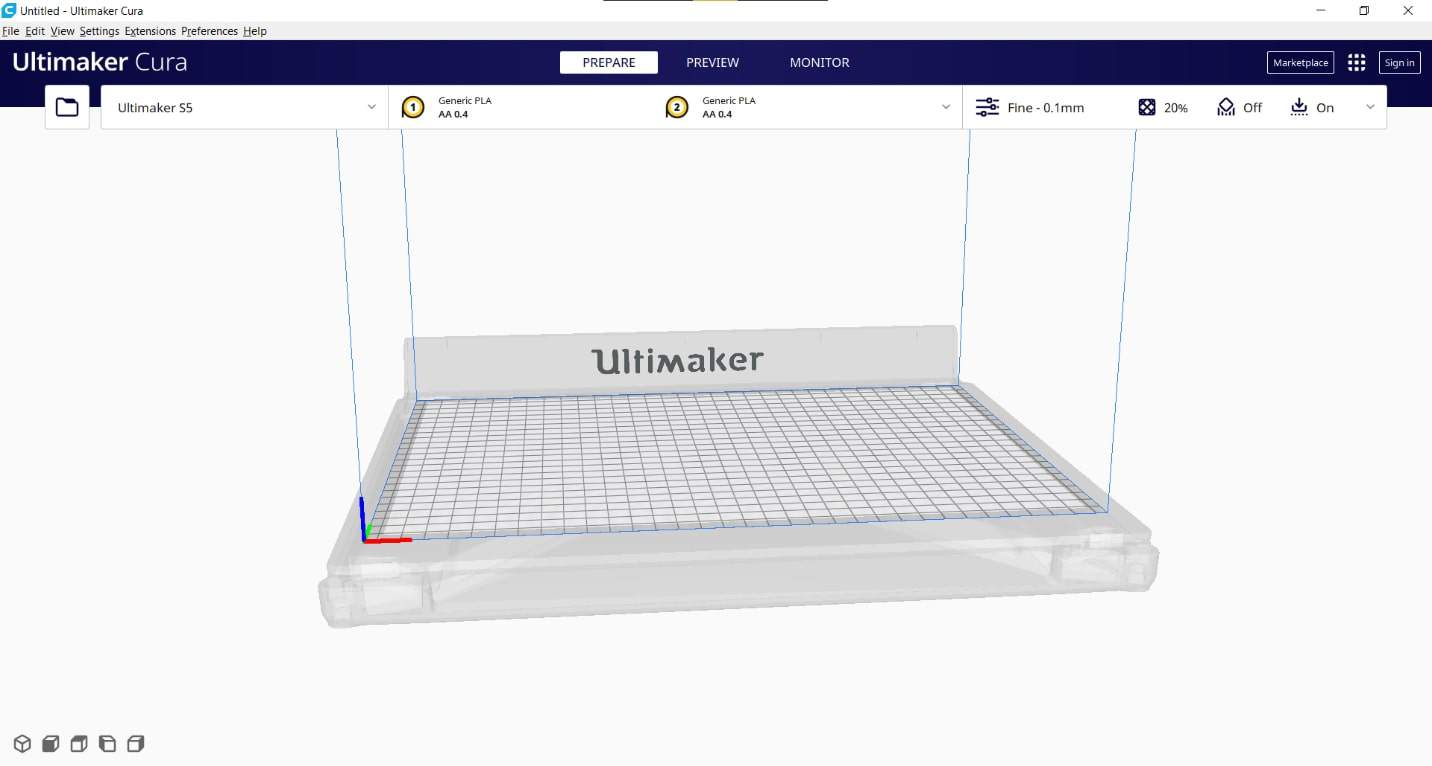 Slice & Create
The free slicing engine is one of the most advanced components of the software. Its development throughout the years made it accessible with one tap within the app. Reliable service and intent profiles allow the creators to use the custom mode for more than 400 settings.
Seamless Support
A 3D printer needs a good piece of software to reach its full potential. It is the perfect tool to create any 3D project. With the support for many file formats like STL, OBJ, X3D, GIF, JPG, do anything you like. It also supports Autodesk Inventor, SolidWorks, Siemens NX​, and more seamlessly to ensure a smooth experience.
Comfortable Interface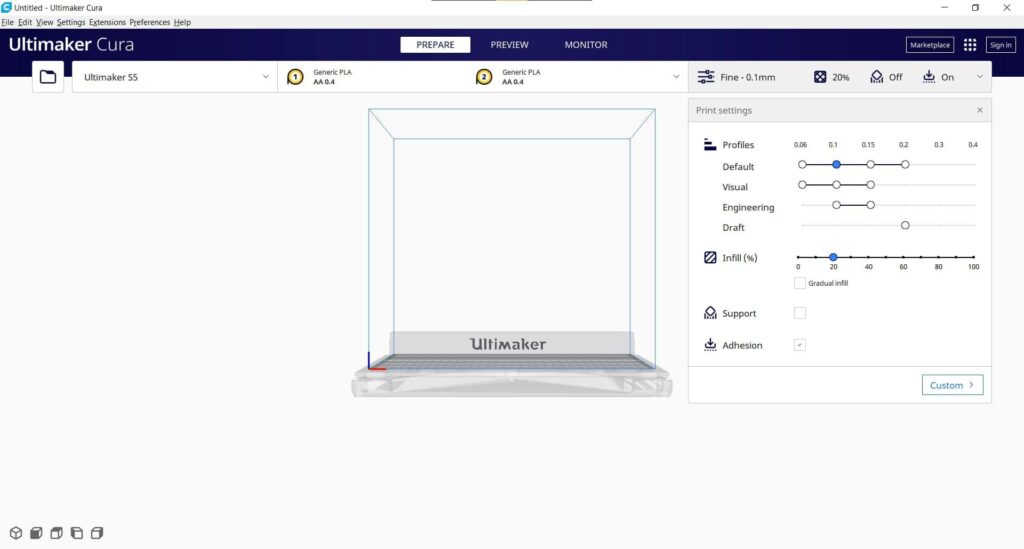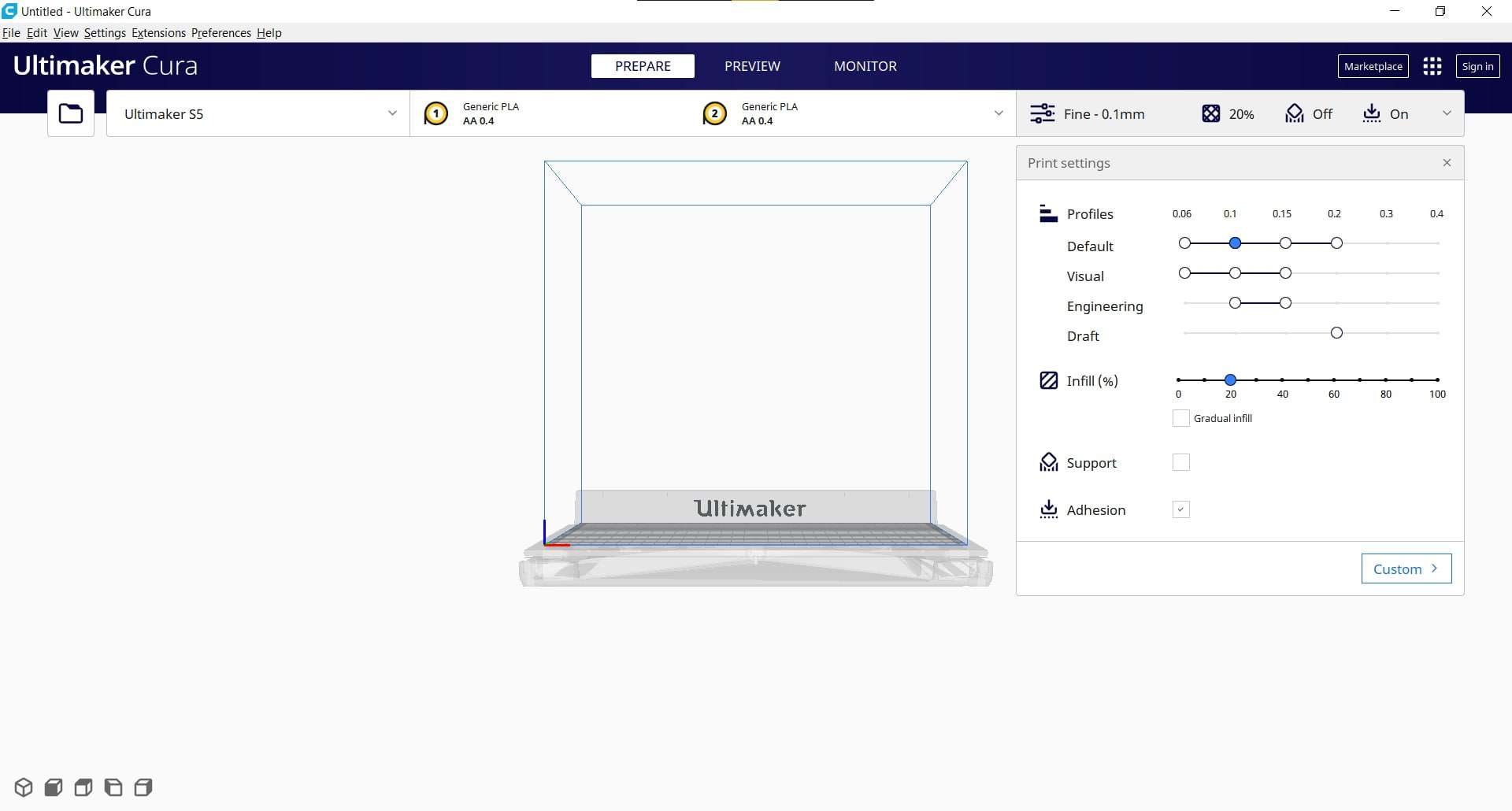 3D printing should not be tough for anyone. That's why Cura makes manufacturing anything in 3D as simple as possible without losing any reliability. With this software, companies, as well as amateur 3D creatives, can enjoy the creating process with optimal settings.
Downloads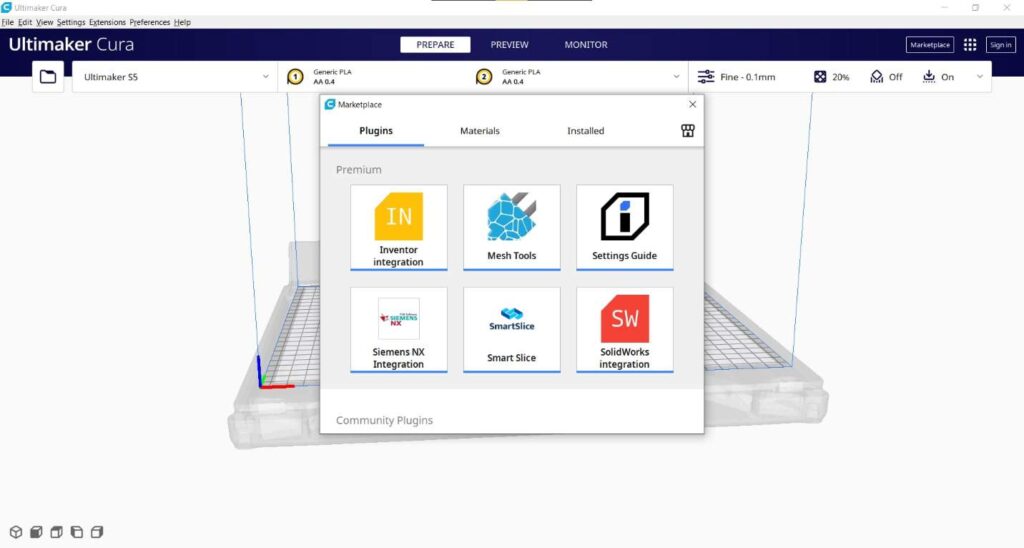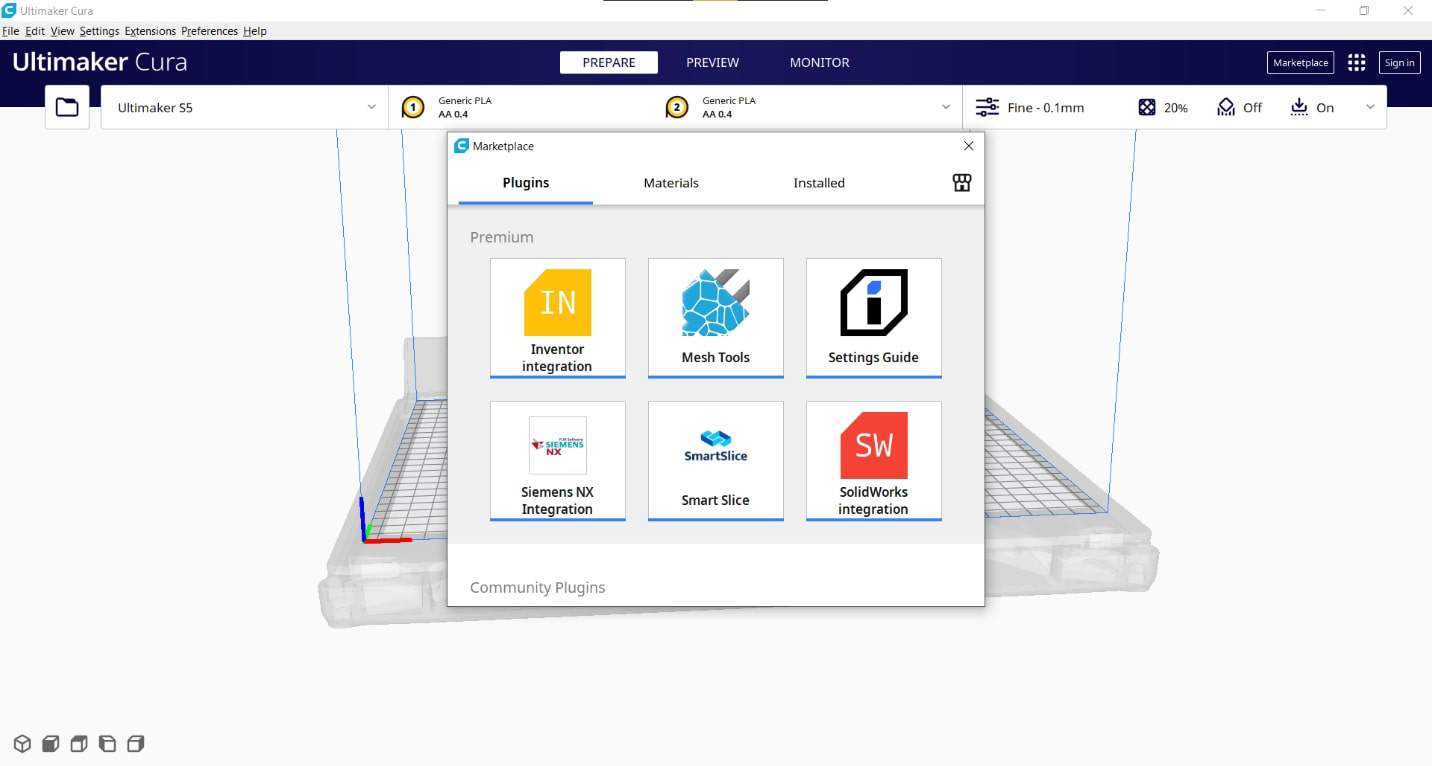 You can unleash your true potential by collaborating and accessing limitless content from the store. Material profiles, downloadable content, other party attachments, plugins, and many more useful items are available.
Freedom and Experience
This open-source software allows every user the full freedom to do anything and everything with 3D printing creativity. Not only that but the users can also opt-in for Cura Enterprise that offers yearly two updates to ensure the ultimate experience. Without any bugs or viruses, the companies and the creative can enjoy seamless workflow.
Minimum system requirements for Cura
At least OpenGL 2 support for the GPUs, and OpenGL 4.1 is needed to use 3D layer view.
1024 x 768 window resolution is needed to run the software.
Intel Core 2 or AMD Athlon 64 is the minimum processing power to initiate the software.
At least 550 MB of storage.
4GB RAM is the bare minimum to make 3D creations.
Recommended system requirements
OpenGL 4.1 supported GPUs give smooth performance.
A display resolution of 1920 x 1080 is recommended.
For the best 3D output, use Intel Core i3/AMD Athlon 64 or higher CPUs.
600 MB of space is good enough to enjoy this tool.
8GB RAM gives the best output.
Pros
Interface and usability are comfortable and intuitive.
Frequent developments & updates.
Enough customization options and settings.
Free to install.
Cons
Other paid software offers better functionality.
Some plugins may need additional downloads.
FAQ's About Ultimaker Cura
How do I download and Install Cura?
Just click on the download button placed above this page. After that click on the downloaded file and follow the installation instructions to install it on your PC.
What is g-code?
G-Code is a programming language to interact with machines.
How much does Cura cost?
Cura is free software and so will not cost a single penny.
Is Cura Windows only?
No, it supports both Windows and Linux and Mac.
Conclusion
Ultimaker Cura is the favorite choice for 3D printing because of its availability and productivity. With its wide range of support and communitive spirit, there is no hesitance in recommending such incredible software. Try now and see it for yourself!
Alternatives
Also, check the alternatives of Cura
Comments
Let us know about your thoughts