CyberLink PowerDirector 365 21 Build 2116
(105 votes, average: 5 out of 5, rated)
CyberLink PowerDirector 365 21 Build 2116 Download for Windows 11, 10, 8, 7 (64 or 32) bit PC. Free download the latest version 2023 of the software from NearFile.
Technical Details
App Information
App Name
CyberLink PowerDirector
File Name
CyberLink_PowerDirector_Downloader.exe
VirusTotal Hash Code
ba8654ce95aeff8354d7f8d1ba6e14e2398b979add4c84b366c9f2e94001b724
Operating System
Windows 7 / Windows 8 / Windows 10 / Windows 11
Date Published
15, January 2023
Date Modified
16, January 2023
About
CyberLink PowerDirector free download for PC Windows (10/8/7/11)
Is video editing the thing that drives you? Well, if that's the case then CyberLink PowerDirector can be the very best companion for you!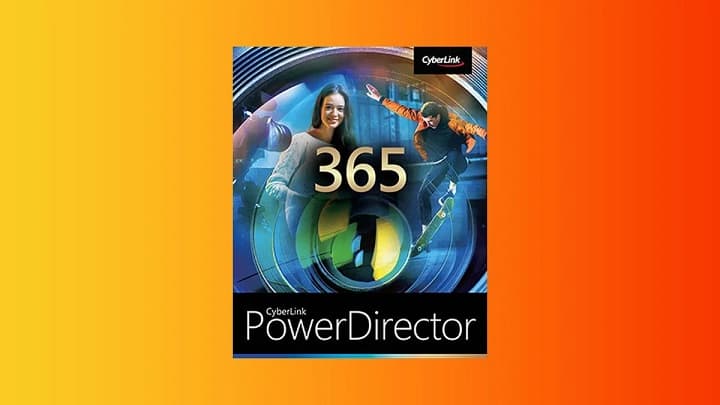 This software is a 360 studio quality video editor that lets you achieve an insane level of customization on your videos. Not only that but the whole UI and functions will provide an enhanced experience to fulfill all of your video editing needs!
But are there any limitations to its prowess? That's what you're gonna find out from here. So, read along to know everything about CyberLink Powerdirector!
Features of CyberLink PowerDirector
You'll find all the highlighting features of this app here. Have a read-
Video Intros Done Right!
Not many video editors can make your dull intros into a professional masterpiece but CyberLink PowerDirector definitely delivers heavily on that! You get to enjoy that incredible library of preset intros that can be used anytime.
Those eye-catching intro templates surely gonna help you to make your videos more attractive and attention-grabbing!
All Designers in One Place
A video editor is nothing without its long list of tools. Here, CyberLink PowerDirector delivers more than you can expect. From its amusing mask designers such as custom masks, and text masks to title designers such as visual effects, motion effects are just wonderful additions. On top of that, you also get to use the PIP designer such as in/out animations and animated stickers.
AI to Take Over!
When CyberLink PowerDirector introduced all the AI features, it turned the heads of many. The inclusion of artificial intelligence has drastically improved the performance of this video editing tool. From adding AI motion tracking to creating beautiful AI sky replacement, you sure get to enjoy a bunch of different customization options.
Audio Enhanced!
A great video is nothing without powerful audio. That's why CyberLink PowerDirector has the best-in-class audio editing tools as well. Vocal remover, AI audio denoise, and AI wind removal vocal transformers are just some of the great audio enhancement functions you will love from the get-go!
System Requirements
OS: Windows 7 to 11 (64-bit system only)
Processor: Intel Core i-series and above. AMD Phenom series and above
GPU: 128MB of VRAM, DirectX-11 compatible, Nvidia GeForce RTX 2080 series and above for better performance
RAM: Minimum 4GB (8GB or higher for Nvidia audio/video denoise feature)
HDD: 7GB or more free storage
Pros of CyberLink PowerDirector
Excellent video editing capabilities
Audio enhancements for better synchronization
Plug-ins addition
Color grading and calibration
Reasonable pricing
Cons of CyberLink PowerDirector
No free version is available
FAQs About CyberLink PowerDirector
Is CyberLink PowerDirector free for PC?
Yes, the video editing software from CyberLink is free to use on your Windows devices. You can get 30 days of premium features once you get the application.
Is CyberLink PowerDirector Available on Windows 11?
Yes, CyberLink PowerDirector is currently available on Windows 11, along with its preceding Windows versions. However, make sure your Windows is a 64-bit system.
How long is PowerDirector free trial?
The premium feature-enabled free trial version has a 30 days expiry date. Once 30 days are gone, you won't be able to use the premium features anymore.
Conclusion
So, does CyberLink PowerDirector offer what you need? In my limited usage time, I did not find any problems or complications while using the application. Even some features really helped to realize what I've been missing all along!
If you don't have a favorite video editor application, I can highly recommend CyberLink PowerDirector for your daily video edits. Get this application now and feel the difference!
Alternatives
Also, check the alternatives of CyberLink PowerDirector
Comments
Let us know about your thoughts