FL Studio 20.8.0.2115
FL Studio 20.8.0.2115 Download for Windows 11, 10, 8, 7 (64 or 32) bit PC. Free download the latest version 2023 of the software from NearFile.
Technical Details
App Informations
File Name
flstudio_win_20.8.0.2115.exe
Operating System
Vista / Windows XP / Windows 7 / Windows 8 / Windows 10 / Windows 11
Date Published
04, January 2021
Date Modified
25, October 2022
About
FL Studio free download for PC Windows (10/8/7/11)
An all-in-one audio workstation for Windows
Fl studio is a multi-purpose audio workstation that contains a lot of tools and features for working on your music. With this, you create your music and recreate or remix music with various notes, sounds, and musical instruments. Here you can add or remove sounds from the music you are working on.
VSTs, synthesizers, and multiple audio editing tools
Here you can edit or adjust audio in this section. Here you can utilize the music synthesizer based on the music you are working on. Here you can add multiple sounds to your project through this section. With this section, you can adjust the sound base, sound frequency, etc.
Professional Quality Mixing Board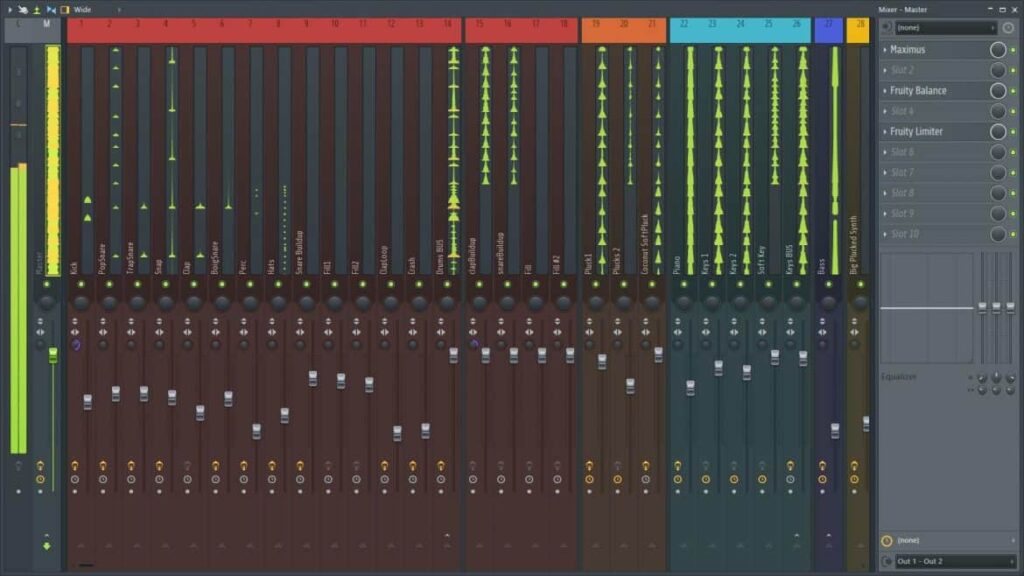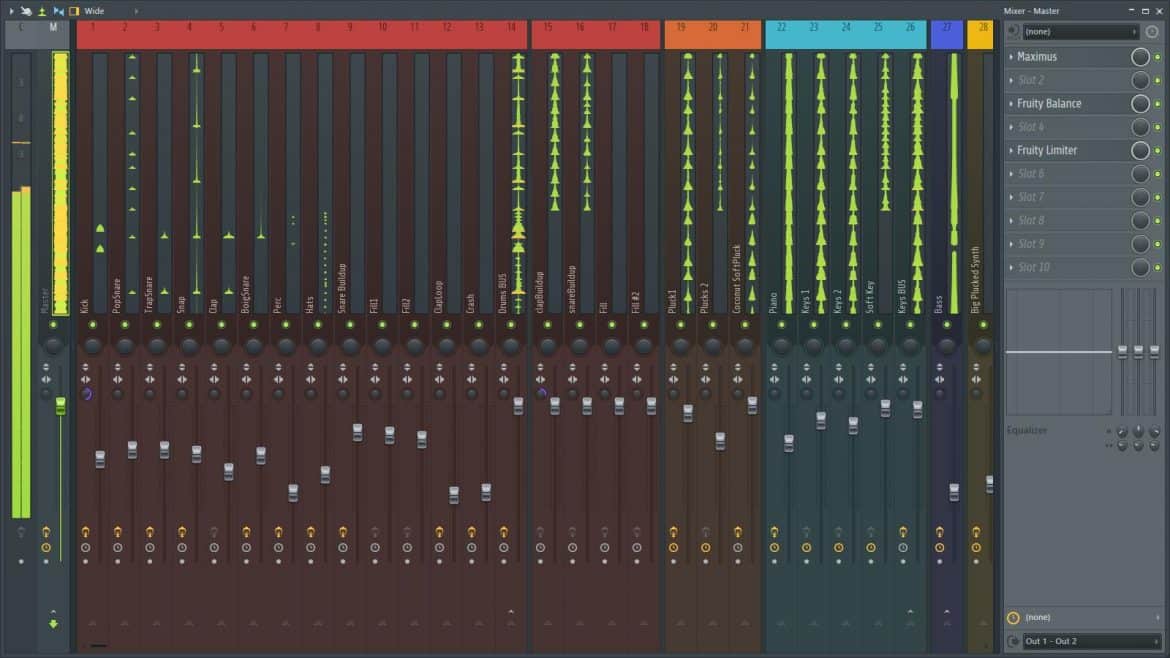 On this app, you can work on your music project as a professional does. Because its user interface was developed with various tools and features the same used by any professional. And the app's interface was developed with the same vibe to feel like working with more dedication and enthusiasm as a professional.
Verities of Instruments and Preset Sounds
This app contains a variety of musical instruments and presets which could be used in your project. While working on your music project you need to have various tools and sounds, all of these are available here in this section. All of the sounds are built-in and if you need more sounds, you can just download them and add them here.
An intuitive interface
The interface of this app looks quite interesting because the tools align. This tools section was aligned that way so that you could use them quickly and easily whenever you need them. When you are working on a music project you had to deal with various tools and sounds. You have to add remove or adjust through the whole projection. That's why the interface was designed to bring all of the tools and features in a single view for your smooth work experience.
Step sequencer
While working on a project these features came in handy most. Because many music and sound patterns need to be repeated in various verses of different types. With this, you can create and adjust step sequences easily.
Piano Roll
This section contains the entire range of notes that the DAW can play. The piano roll in most DAWs ranges ten octaves from C-2 to C8. While working on your project you have to use the notes various times.
Playlist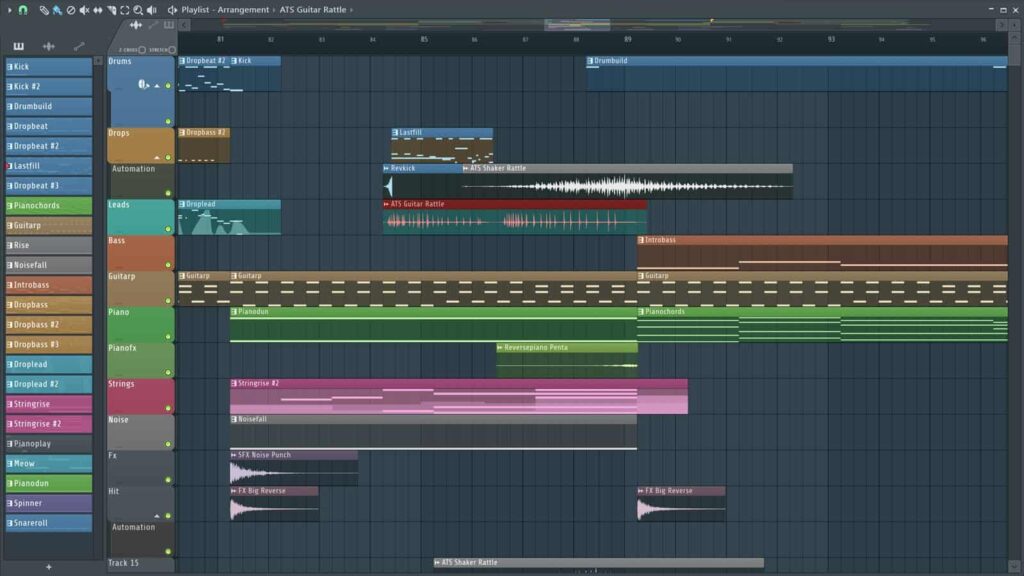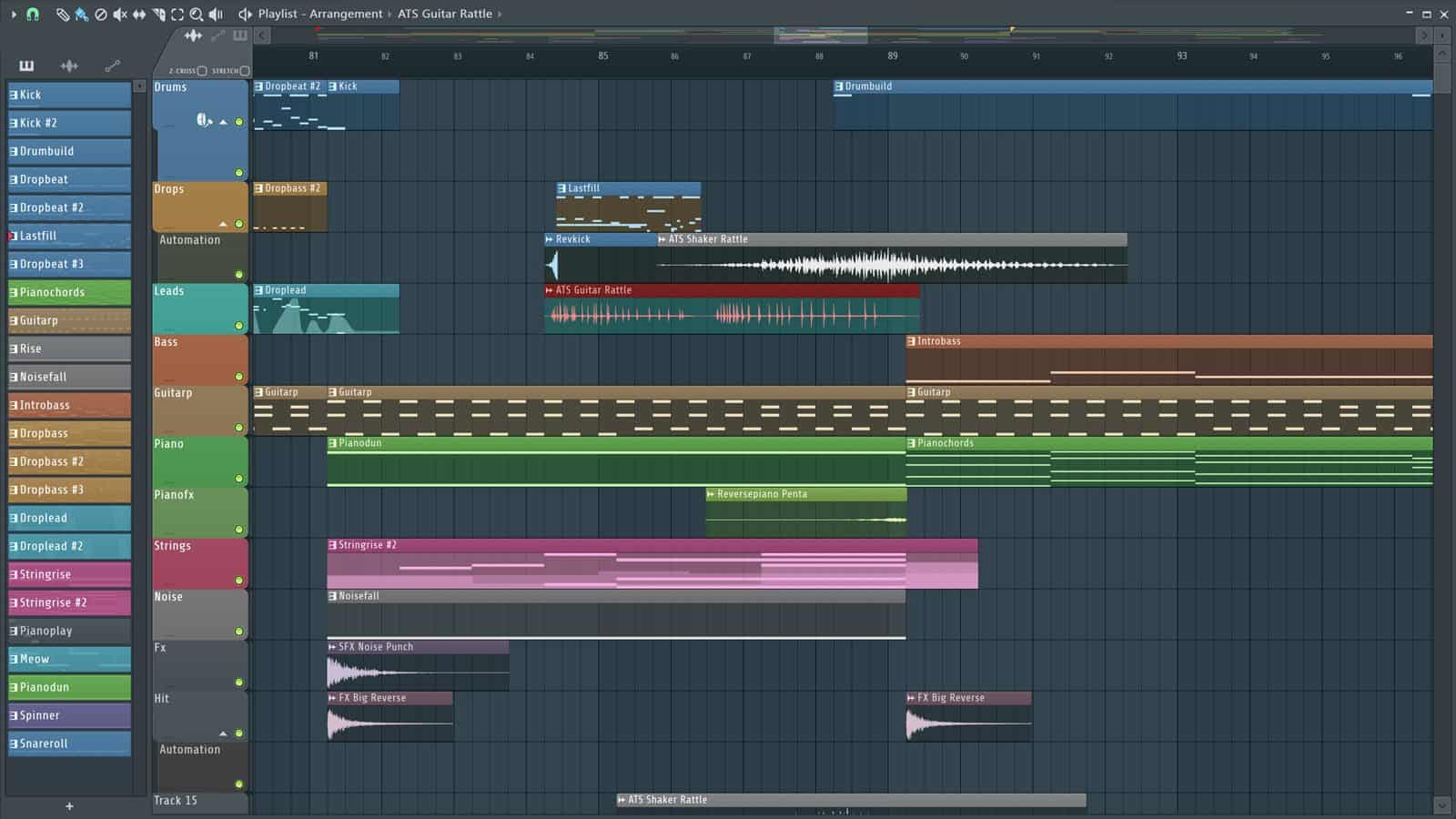 This is one of the most important sections of this app. This section contains pattern clips for your project. It also contains audio and autonomous clips for your project. Whenever you needed them just drag them from here in your project.
Sample browser
This app has a built-in sample of music and audio for your project. Here in this section, you can check or work on various samples of work projects or music to enhance your skill in utilizing app experience. While checking those samples you can easily figure out how this app and its tools work.
Built to make you become a pro
This app was built with various kinds of tools and features. At first UI of this app could be quite complex but once you are used to it you can work like a professional easily. There are various tools and built-in features available in this app that help you to work on a music project and help to enhance your skill.
How to Download and Install FL Studio for Free?
Many websites offer this for free to download and use. Also, you can easily download it for free from this page. Just click on the download button and start downloading it. Then run the downloaded file and follow the installation instruction to install it on your PC.
How to Uninstall FL Studio?
If you want to uninstall FL studio from your device, do as followings-
First, go to your system setting
Select add or remove the program
And select Fl studio to uninstall
What features are included in the free trial?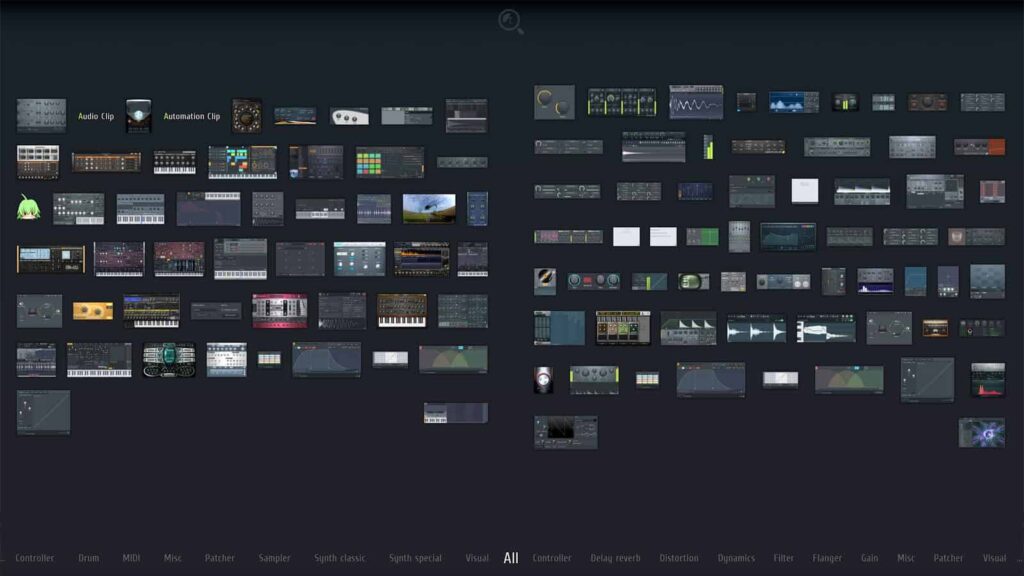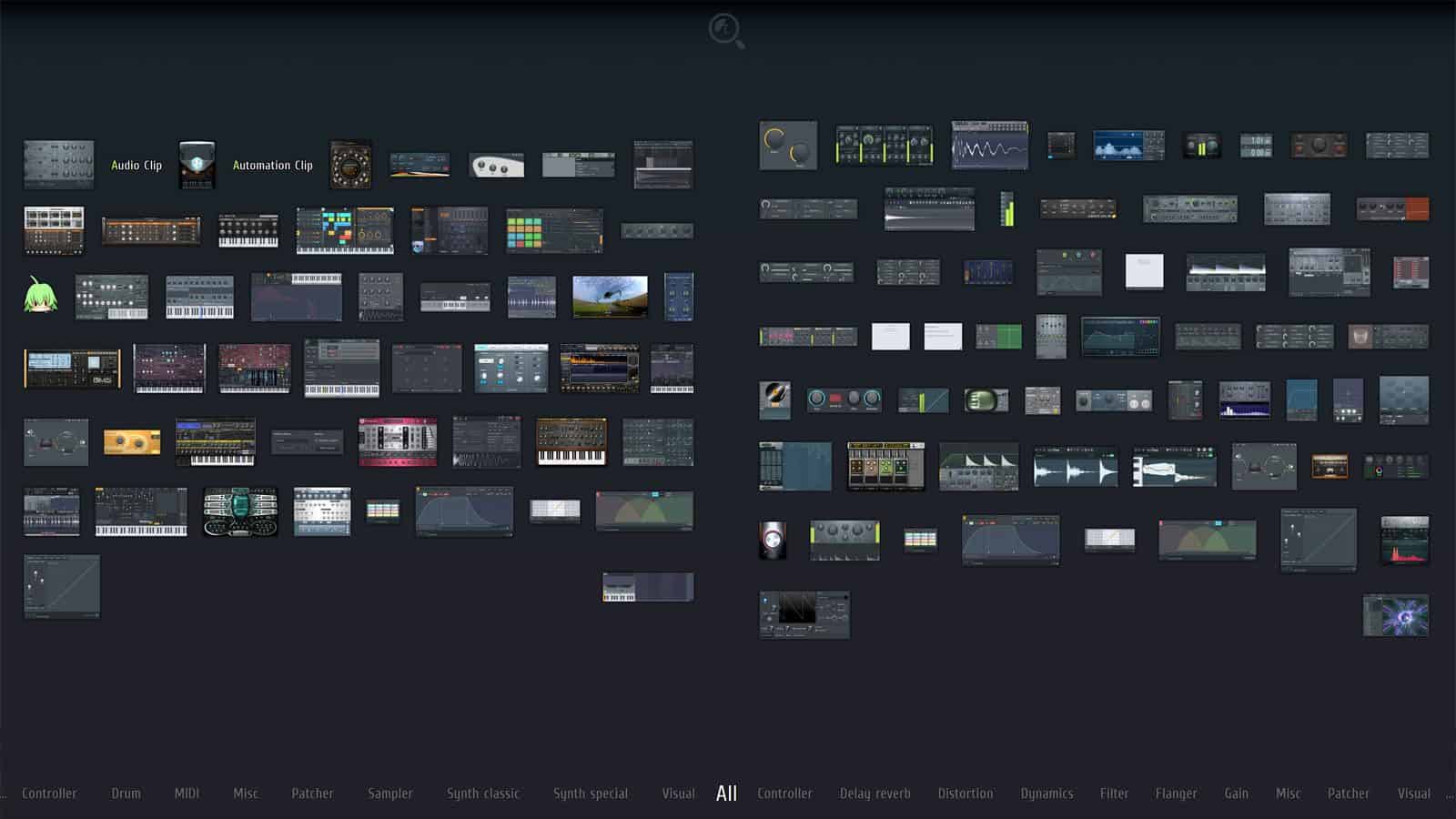 In the trial version of Fl studio, you accessed very few features and those are-
Save project
Export MP3, MIDI, WAV & Video
Unlimited open
What is the advantage of purchasing a license?
By purchasing a license, you can have the following benefits-
Unlimited free update
Technical support
Access to all version
Access to studio development
Early access
Free plugin
System Requirements for FL Studio 64-bit or 32-bit
Operating System: Windows 7/8/10
Processor: Core i3
RAM: 4 GB
HDD: 1 GB
Pros
Built-in VST instruments
Easy to use
Free to download
User friendly
Varieties of instruments available
Cons
Account required license purchased
Complex Interface
Limited features in the free version
A paid version is quite expensive
File extension error
FAQ's about FL Studio
Is FL Studio free?
Yes, FL studio is free to download and install. You can download it for free from their official website. Though you can use it for free many features within it require purchasing a premium version of FL studio.
What is the purpose of FL Studio?
The purpose of Fl studio is to create our music by adding sounds, notes, and other instruments as you wish. With Fl studio, you can recreate any music as your preferred combination of sound instruments.
Does FL Studio have a clean interface?
For a new user, it's a no because the Fl studios user interface is quite complicated to use and understand. FL studio UI is designed with many tools and features that seem pretty messy and complex for anyone new in this field.
Is FL Studio for beginners?
Yes, but it could be quite hard for new beginners at first because of its complex interface. Though UI is quite user-friendly, it contains many tools and features that look pretty complex for anyone using it for the first time.
Our take on it
This is one of the best music studio apps I ever used. With this, I was able to recreate any kind of music with different types of musical instruments, sounds, and notes. It allows me to remix any mu as I wanted. With this, I can add or remove any kind of sound from the music I am working on. In a single word the best apps for creating, recreating, or mixing music of yours. But there are some issues like paid version is quite expensive, the free version has limited tools, a complex interface, and some extension errors.
Should I download it?
Obviously yes, if you wanted to create your music with your preferred sounds and musical instrument this is the best app for you. Though, the free version got limited tools and features for editing, and paid one is quite expensive. Also, the user interface could be quite complex at first. But the outcome will be quite fruitful.
Alternatives
Also, check the alternatives of FL Studio
Comments
Let us know about your thoughts