GoPro Quik 2.7.0.945
GoPro Quik 2.7.0.945 Download for Windows 11, 10, 8, 7 (64 or 32) bit PC. Free download the latest version 2023 of the software from NearFile.
About
Learn About GoPro Quik
GoPro Quik is a software that is being used for editing videos & also creating short videos as well. The program was licensed as freeware for the Windows PC.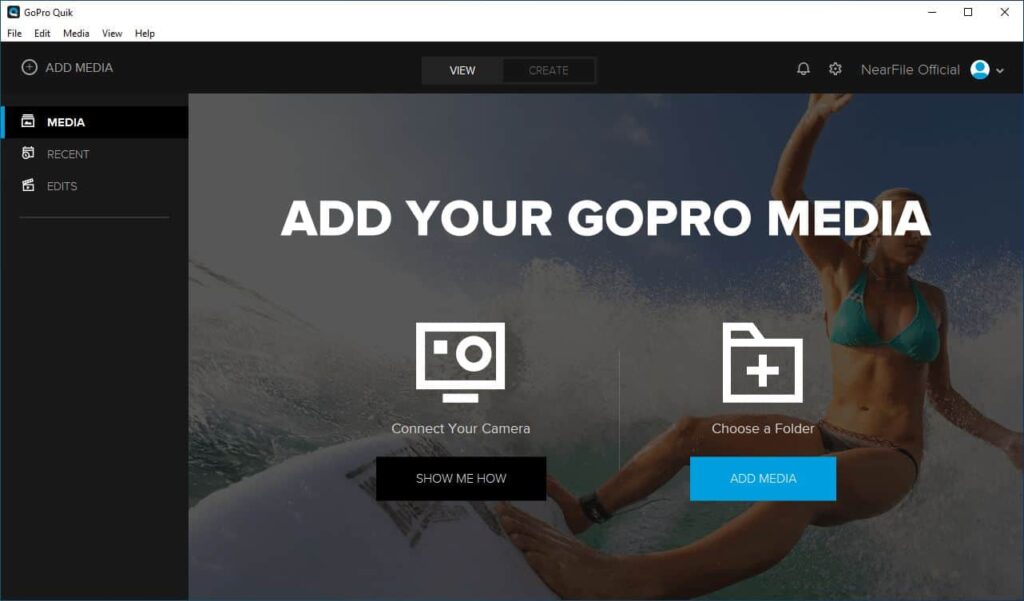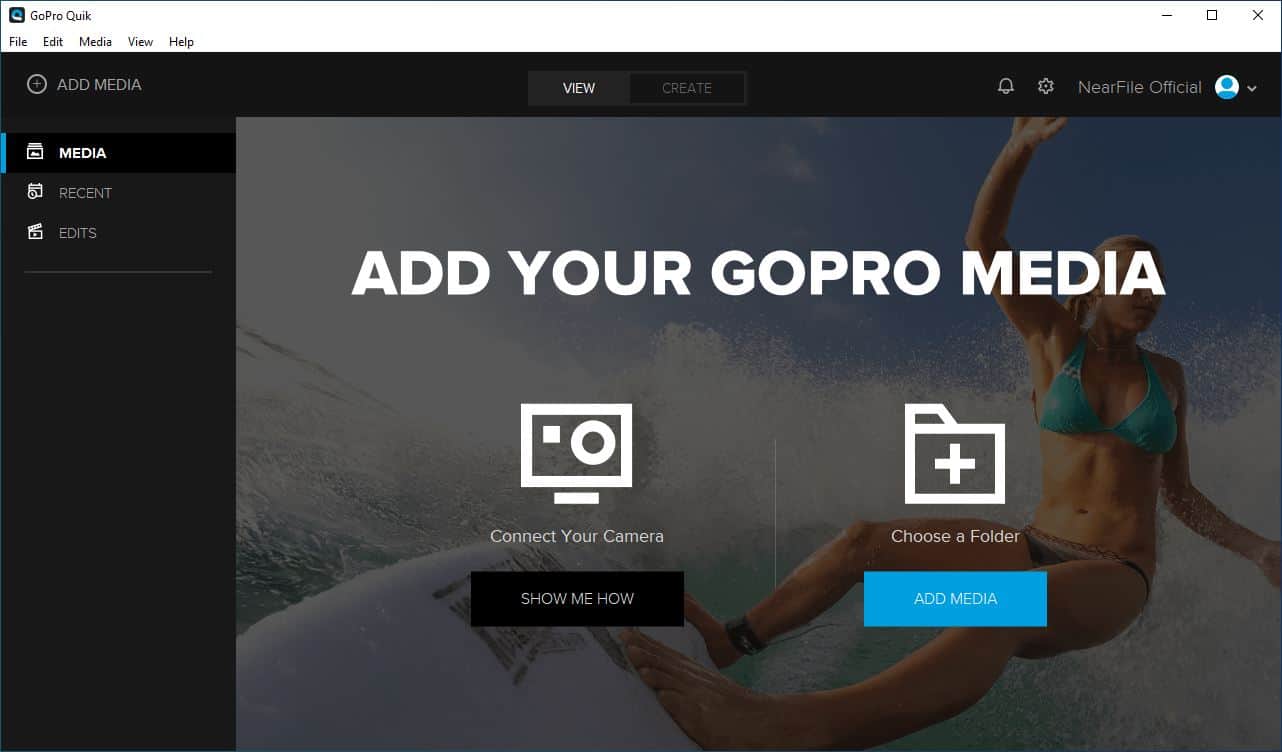 Editing
Users can be able to make their normal video footage into an amazing video clip with just a few options.
Cloud Backup
This software has limitless cloud backup by which users would be able to save their precious memories with great quality.
Import & Organize
This program will import users' videos & photos automatically, then also manage these greatly.
Highlighting
Users can also highlight their special moments in a video with this software. Highlighting the best part in a video would help find it more quickly.
Soundtracks
Users will be given some additional soundtracks which they can use in their video to make it better.
Adding Music
Users can also add their Preferred music from their device to their edited video.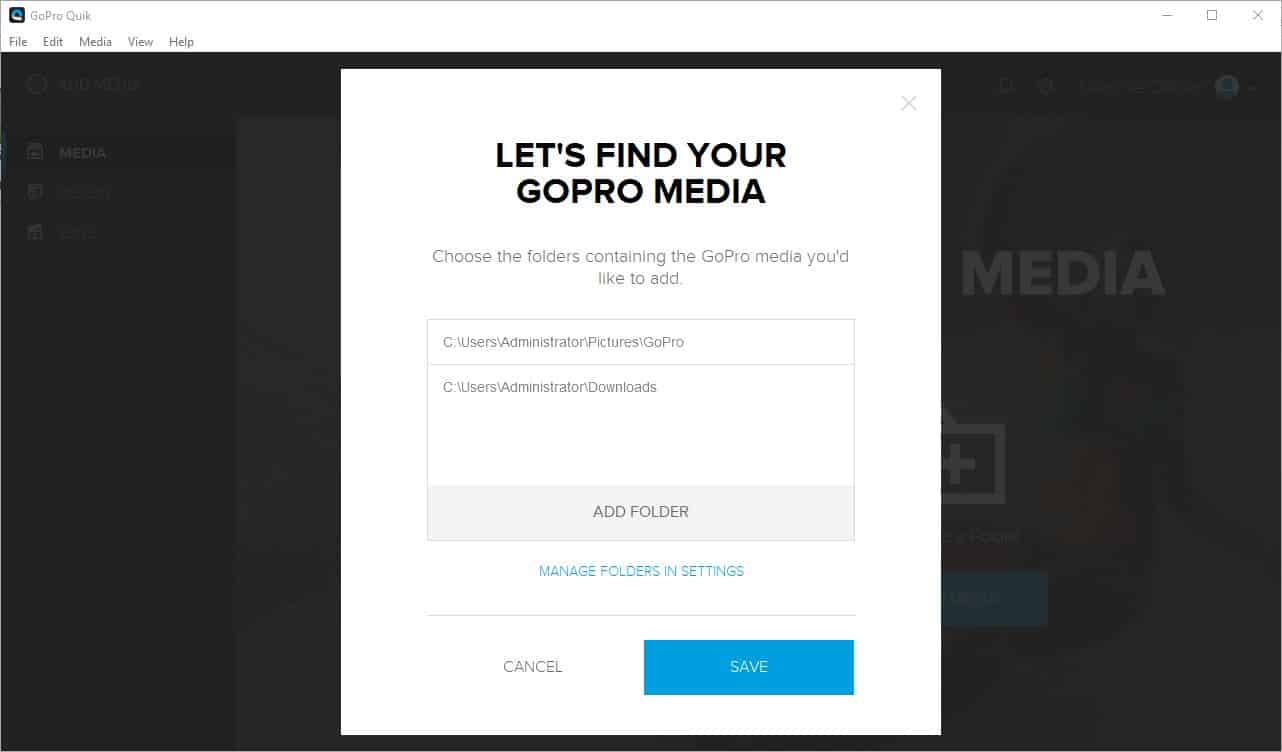 Video Speed
With this software, users can also make their video fast or slow whatever they wish to do. There is also a time-lapse option in this software.
Sharing
After creating a video clip, users can share it with their family, friends, or colleagues on social platforms.
Minimum System Requirements for GoPro Quik
Supported OS: Only in the desktop mode, 64 bit Windows 10 is supported.
CPU: Intel® Core 2 Duo™ or better.
Graphics card: You can use those graphics cards which support OpenGL 3.2 or above.
RAM: 4 GB of RAM is required to run this program.
Screen Resolution: 1280×800 is needed.
Hard Drive: 5400 RPM internal drive has been required.
Recommended System Requirements
Supported OS: 64 bit Windows or better.
CPU: Intel Quad Core™ i7 or you can use it better.
Graphics Card: Intel HD graphics 4000 is recommended ( You can also use a similar type of graphics card.)
RAM: 4 GB or above.
Screen Resolution: 1920×1080 is better.
Hard Drive: 7200 RPM drives will be better to run this program.
Pros
Free download.
Easy to use.
Video sharing is easy with this program.
It has 26 different video designs.
Amazing graphics effects.
Great soundtracks.
Cons
Cannot make long video clips. The videos have to be under one minute(60 seconds).
Users won't be able to adjust the Font style.
FAQ's about GoPro Quik
Did GoPro discontinue Quick?
Yes, GoPro had discontinued Quik. This desktop software has become so shabby to give support for HERO 9/8/7 perfectly.
Is GoPro Quik available for PC?
Yeah, people can use this software on their PC. All the features of this program are available for Windows.
Can you install GoPro Quik on Windows 11?
You can install this program in Windows 11. The software is totally compatible with Windows 11 as well. Just download the newest version of this software and then install it.
Can GoPro Quik make Longer videos?
This software has a time limit for videos. With this program, users can create or edit videos within 60 seconds. 
What happened to the GoPro Quik desktop?
The GoPro Quik desktop version has been discontinued and it is not even under development.
How do I make my GoPro Quik for my desktop?
To create GoPro edits, at first, you have to insert some photos or videos. Then with these, you can make video clips with some editing and adding your preferred sounds.
Is there a GoPro App for Windows 10?
Yeah, there is a GoPro application available for Windows 10. Users won't be able to get the app on the official website, but they can get the application for Windows 10 on our website.
Our Uses
As we always use every software before we recommend you, we can assure you that the software is totally safe to download. GoPro Quick is also free. To make short videos with great effects & better quality this program can be a better option for you. So if you want to edit or create a short video by using some visual & sound effects then the software can be recommended for you.
Screenshots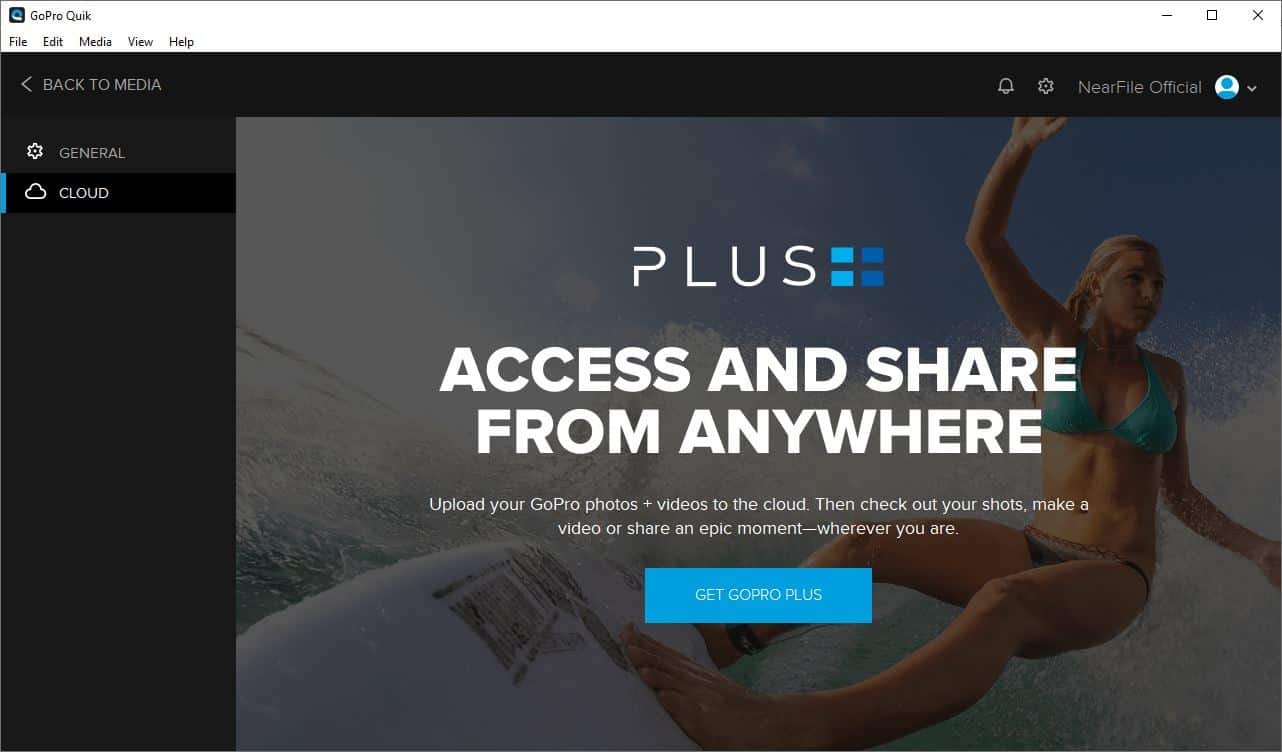 File Name
GoPro_Quik-WinInstaller-2.7.0.945.exe
VirusTotal Hash Code
a7b28741e415c5e4d04eac2768b02a005f28eff1df3f6540457dccd0f3542c66
Operating System
Windows 7 / Windows 8 / Windows 10 / Windows 11
Date Published
14, April 2020
Date Modified
18, October 2022
Alternatives
Also, check the alternatives of GoPro Quik
Comments
Let us know about your thoughts