Jing For PC 2.9.15255
(54 votes, average: 5 out of 5, rated)
Jing For PC free download for PC Windows (10/8/7/11)
Jing For PC is a program by which you will be allowed to take screenshots as well as record screen videos and then share them on the web or any clipboard. This program was developed by the TechSmith Corporation.
Capture Anything
This software will permit you to capture what you are currently watching on your PC display. You can just normally select any Window to take screenshots & mark it with an arrow/text/highlight.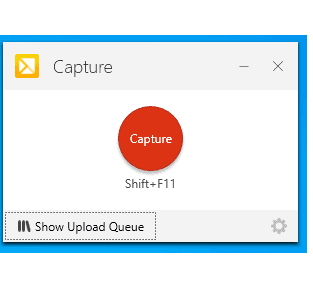 Screen Record
If you are doing something special or important on the screen then you will be allowed to record the screen with this software. Like the screen capture, you just have to select the area with your mouse & it will be recorded easily.
Editing
Jing For PC will let you do some editing to your captured images as well as recorded videos. In the images, you can input a text or arrow, highlight an area. In the case of recorded videos, you will be able to add sound to them.
Sharing
WithJing For PC, you will be allowed to share your screen with your family or friends. You can also share your captured pictures & recorded videos on several platforms such as the web, YouTube, mail, or social media.
Pros
Easy Interface.
Free to download.
The menu layout is comfortable.
The sharing process is quite quick.
You can hide what you capture or record.
Gives you a tutorial.
Great quality video or image.
You will get the updated video format.
Cons
There is no webcam modification.
A screencast account is required.
There are irritating hotkeys.
The free version will let you record only for 5 minutes but if you want unlimited recording then you need the premium version.
FAQ's on Jing For PC
Does Jing For PC record audio?
Answer: Jing would be able to record audio if you had a microphone on your PC. If you have a microphone then with video recording you will be able to record audio as well.
What is a Jing warning?
Answer: Jing warning is an error that is caused by the retirement of the application and also the API is being used which is not working with this program. If you face any of these difficulties then you won't be able to use this application.
How do you share on Jing?
Answer: Here are the step: First, You have to right-press the Jing icon from the system tray. Secondly, there will be a New box which you have to press to set up a new button. Finally, By creating the Jing button you can share your file on any platform. You just have to press the service tab and then input your info.
Where does Jing For PC save videos?
Answer: Here the steps are given below-Firstly open a Windows Explorer window and then enter this /%localappdata%/TechSmithJing/DataStore. then press enter key. Finally, You will get all of your captured pictures and recorded videos.
Our Uses
As I have my PC, Jing For PC has become one of my most necessary applications. With this app, I can record what I am doing on my PC & store it also. This app is so fast with its work. It doesn't give me difficulties at all. Whenever I wanna show what I am doing 2ith my desktop then this app is the useful one for me. Its interface is also great that even a beginner can also easily use this app. The best thing about this program is it will record exactly that area you want to record when the other apps will capture the whole area. This software is highly recommended if you are a Windows user.
Apps Informations
---
App Name
Jing For PC
File Name
Setup.exe
File Size
14.3 MB
VirusTotal Hash Code
1d72f0d635a342d51624c56334cc6a23a50958ed70765b2bd798c3291d6d4c56
VirusTotal Scan Report
Operating System
Vista / Windows XP / Windows 7 / Windows 8 / Windows 10 / Windows 11
Date Published
04, March 2022
Date Modified
04, June 2023
Category
License
Freeware
Publisher
Alternatives of Jing For PC
Comments
Let us know about your thoughts