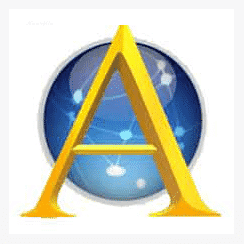 Ares Galaxy 2.5.7
Publisher:
Ares
License: Open Source
(61 votes, average: 4 out of 5, rated)
Ares Galaxy 2.5.7 Download for Windows 11, 10, 8, 7 (64 or 32) bit PC. Free download the latest version 2023 of the software from NearFile.
Technical Details
App Information
File Name
aresregular257_installer.exe
VirusTotal Hash Code
555ab6e6c23c6cd21ce7311e29cd64e46cb986e938c79653a69b83b044ca55cd
Operating System
Windows 2000 / Vista / Windows XP / Windows 7 / Windows 8 / Windows 10 / Windows 11
Date Published
06, October 2020
Date Modified
04, June 2023
About
Ares Galaxy free download for PC Windows (10/8/7/11)
Are you tired of looking for the best application for file sharing? Well, look no further as Ares Galaxy has come to your rescue. This P2P file-sharing client is an incredible gateway to launch your file-sharing experience to the next level.
The most highlight thing about this application is its open-source nature. You don't have to worry about paying anything, anytime. The interface is kept minimal for the insanely fast & responsive speed. Along with that, the client is available in multiple languages for users' convenience.
Features
Before you start using this client app, let's go over the features to understand more-
Swift & Safe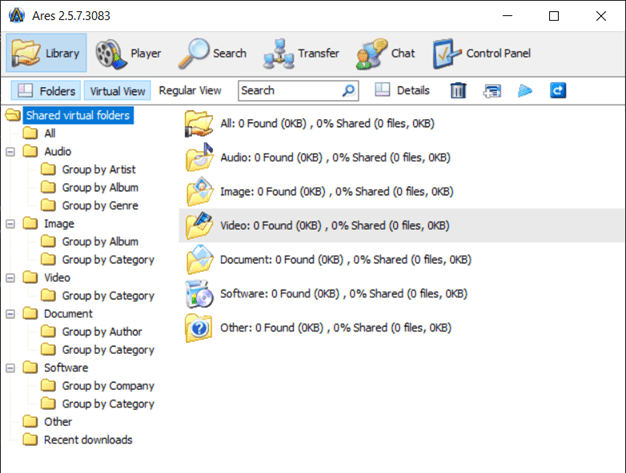 The client offers that one thing everyone wants. And that is rapid downloads with fast UI navigation. You'll be able to share and connect with the network without any problem. The reliable and trusted network enables users to be safe from malicious threats.
Search & Go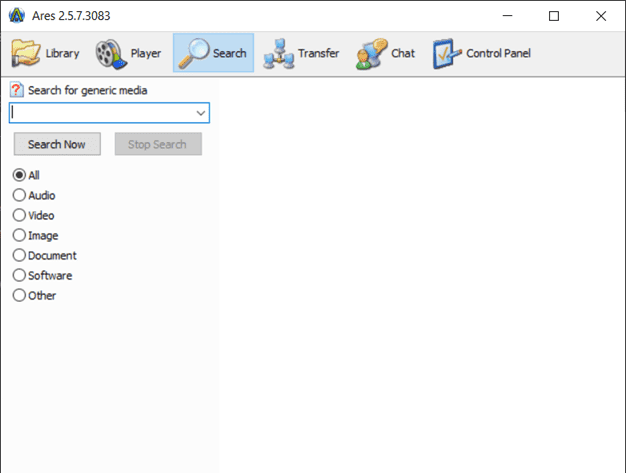 The search option is definitely a handy feature. You won't need to go through the full library and search the file instantly. The file you're looking for will come with multiple website links. So, you won't be confused about which file to download.
Play & Enjoy
Another awesome addition from the developers is the video and audio playback option. You may want to check whether your downloaded file works or not, and now you can do it from the client itself. Simply click on the playback option, and you're good to go!
Ares Galaxy Social Network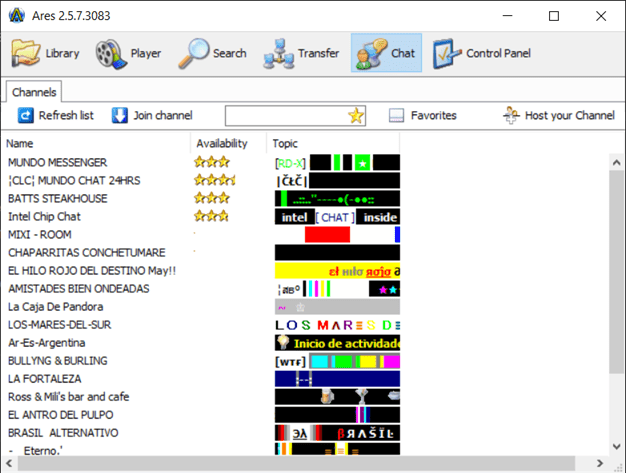 The interactive social community of the Ares galaxy can help you a lot. You can connect with other Ares users and share your files without a hitch. Also, the chat window can open a world to a multitude of possibilities. So, don't wait and join now!
Free Alternatives
Want to explore other free options to see how they fare off? Then, you can check out these popular alternatives-
Utorrent: A worthy competitor with tons of similar features. While the interface is a bit complex, the features are incredible.
Vuze: A trusted and reliable alternative to Ares. An awesome choice for P2P file-sharing connections.
Pros
Simple interactive design elements
Video playback option
Costs nothing
Cons
FAQ's on Ares Galaxy
What is the latest version of Ares?
The latest version of Ares is 2.57, which was updated in 2022. The developers are constantly trying to implement new features and attributes to the application.
What is Ares software used for?
The torrent and P2P file-sharing application, Ares, is used for multi-level file sharing and video playbacks. The users can also chat and communicate through the peer-to-peer network. 
What is Ares file sharing?
Ares file sharing is free and open for all software to share any type of file. It uses the trusted peer-to-peer network connection to send or receive audio, video, documents, etc.
How do I open Ares's client?
Opening the client app is very easy and all you need is one click. After finishing the installation, simply go to your desktop homepage and click on the Ares icon.
How do you connect Ares?
To connect the Ares client, open the application and check your status of connectivity from the taskbar. If the connection is not available, check on your Firewall settings to permit access.
Is Ares still available?
It is definitely available and ready to download from many trusted sources as the file is open for all. So, you can still enjoy the awesome features of the application.
Conclusion
While the software may seem a bit old-fashioned, it gets the job done. Whether you want to share some files or playback video or audio on the go, it can handle them all pretty well.
So, you can surely try it out for a while! You'll find the download option in the top corner of this page.
Screenshots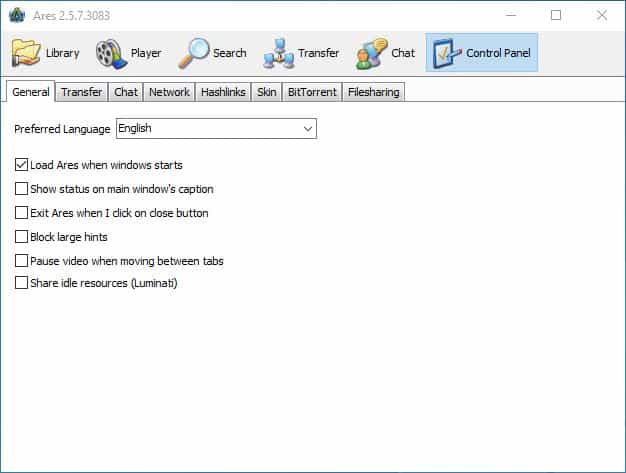 Alternatives
Also, check the alternatives of Ares Galaxy
Comments
Let us know about your thoughts