Hola Unlimited Free VPN is a Virtual Private Network that lets you browse the internet anonymously through many regional servers all over the world. As a result. You can easily protect your privacy as well as save yourself from malicious adware and cookies. You can also open blocked websites in different countries with Hola VPN for your PC.
Features
Privacy Protector
Hola VPN reroutes your browsing through many different proxy servers from different regions. You can use Firefox or Chrome but the software will reroute the data so that your privacy is kept well protected.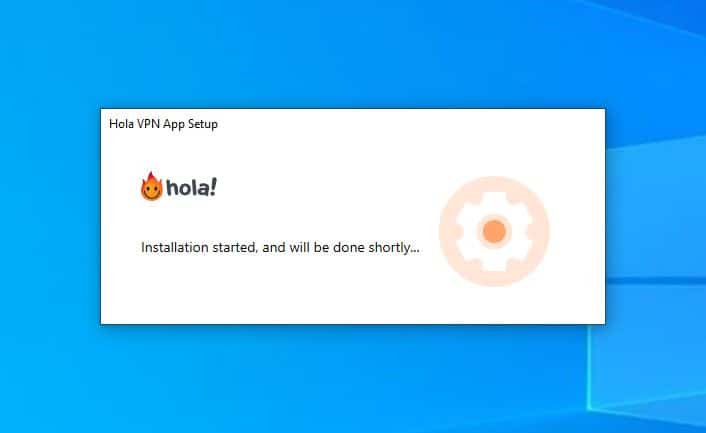 Non-encrypted Data
The data that reroutes through different proxy servers in Hola VPN for PC is non-encrypted. Encrypted data is more secure for privacy, yes. But it will kill much of your speed over surfing the web. As a result, streaming and surfing at both speeds get decreased. For no encryption, it gives you a better speed.
Open Blocked Sites
With Hola Unlimited Free VPN for PC, you can open most of the blocked websites over the internet. Just choose a server in a region where the site is not blocked and you will be able to access the website. Video streaming sites available in that region can be accessed too. Not no problem with the speed.
Nodeless Access
Due to peer-to-peer access rather than node-based surfing in different regions, the IP and Proxy servers are always moving. As a result, the trackers cannot usually track the surfer. So the blocked website and streaming sites are open without a problem.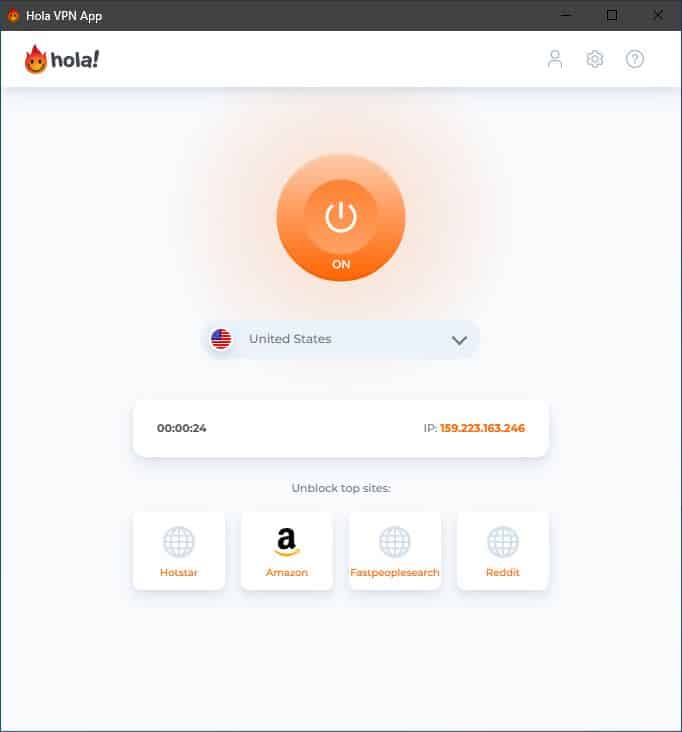 User-scripted Unblocking
This VPN is very popular for this feature. At the browser extension of Hola VPN, there is a search box. If your VPN is unable to open a blocked website naturally, then you can put the website name in the search box. The extension then will generate user-scripted unblocking for that particular website. This is a very cool feature that comes in handy from time to time.
Video Streaming Service
When it comes to NetFlix, IFlix, or HBO, different videos are not available for different regions. You can access all the videos over the website through Hola Unlimited Free VPN for PC. The speed is really good and your data is also secured.
High Compatibility
This VPN is available for most Windows platforms the browsers. The extensions can be installed very easily. You can set up the app or the extensions on the browser.
Pros
Hola Unlimited Free VPN for PC unblocks most of the websites blocked in your region
Your identity is mostly kept anonymous
You can access the video streaming without speed loss
You can open a blocked website not usually opened with a customized script
Due to nodeless surfing, tracking you is almost impossible
It gives you freedom from cookies
Data is rerouted through an SSL tunnel that gives you security
Cons
Not very secure against cookies that may track unencrypted data
Encryption is yet to be inserted into the software
Anonymously surfing is not always possible over the servers
FAQ's on Hola Unlimited Free VPN
Is Hola Unlimited Free VPN available for PC?
Yes, Hola VPN is available for PC. You can download it and set it up for your browsers. For Firefox or Chrome, you have availability for this software. So, you can download it centrally or as an extension for your software.
How do I use Hola VPN for PC?
You need to use Hola VPN for PC from your browser. You can click the extension of Hola VPN on your browser and change the country of the server from the extension. From there, you can use Hola VPN to unblock any website that is blocked in your region.
Our Usage
We have found very good performance on speed for Hola Unlimited Free VPN for PC. It does let you open all the websites and streaming services blocked in different regions.
Screenshots