SplitCam 10.6.54
SplitCam 10.6.54 Download for Windows 11, 10, 8, 7 (64 or 32) bit PC. Free download the latest version 2023 of the software from NearFile.
Technical Details
App Informations
File Name 32 Bit
SplitCamSetup.msi
File Name 64 Bit
SplitCamSetup_x64.msi
VirusTotal Hash Code
8924e0deed32b12caf109f4fd5aaf02ff38cb1f71177a30c055c3aa918696646
Operating System
Windows 2000 / Vista / Windows XP / Windows 7 / Windows 8 / Windows 10 / Windows 11
Date Published
28, September 2021
Date Modified
13, March 2023
About
SplitCam free download for PC Windows (10/8/7/11)
Not many use webcam applications with their PC or laptop. Obviously, there isn't much of a reason to do so in the first place unless you encounter a cool software like SplitCam. This webcam application can change your whole video calling and streaming experience with its funky and awesome features!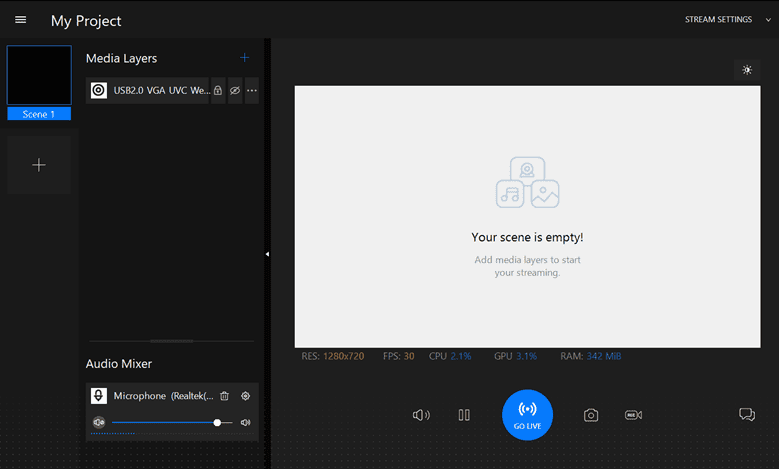 Features
Here are the cool webcam features that'll surely spark a new joy every time you go on a video call-
Video Splitting
Your current webcam might often show the webcam is used by another application message. But you won't have to worry about that with Splitcam because of its video splitting feature. Your video will run in multiple apps without any hiccups.
Realistic 3D Masks
Imagine, implement, and do! It's that easy with Splitcam to replace your head with 3D objects or animal heads. It might sound gimmicky but truth to behold, it's a lot of fun!
Streaming Services
Not only do you get brilliant video calling and filter features, but you also can stream anywhere you want. YouTube, Messenger, Windows Live, Skype, Zoom, ooVoo, and many other sites are perfectly compatible with this application.
HD Video Support
Let your videos from your webcam be full of colors and resolution with Splitcam. It's smart features automatically detects the best quality from multiple resolution formats such as 24×768, 1280×720, 1280×960, 1400×1050, 1600×900, 1600×1200, 1920×1080, 1920×1440, 2048×1536.
Different Video Stream Sources
Splitcam does not let you compromise with anything. You can choose to stream, record, playback, and all the other necessary video functions from the application itself.
Use IP Camera as a Source
Don't want to use your current software to send the IP camera data? Well, you don't have to. Just connect your camera and send your video as a source without any complications.
Zoom Video Feature
The application is excellently supported with multiple video calling and conferencing programs such as Zoom, Skype, etc. On top of that, it can simultaneously stay connected with multiple Zoom calls without any problem.
How Do I Set up SplitCam?
Here's the perfect guide to setup it-
Click on the installation file to start
Click next to continue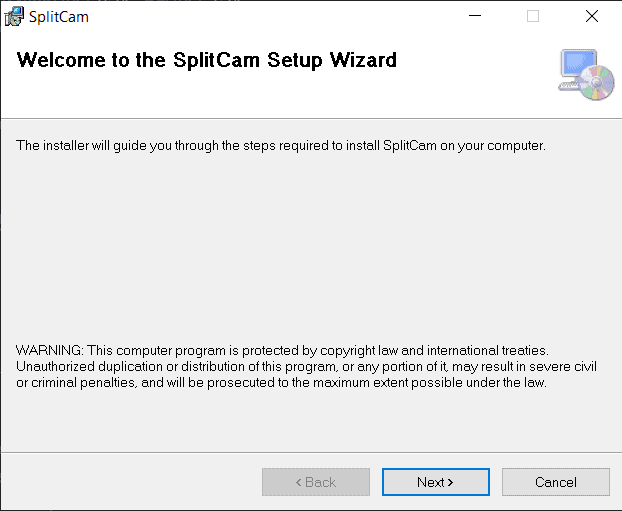 Select your file destination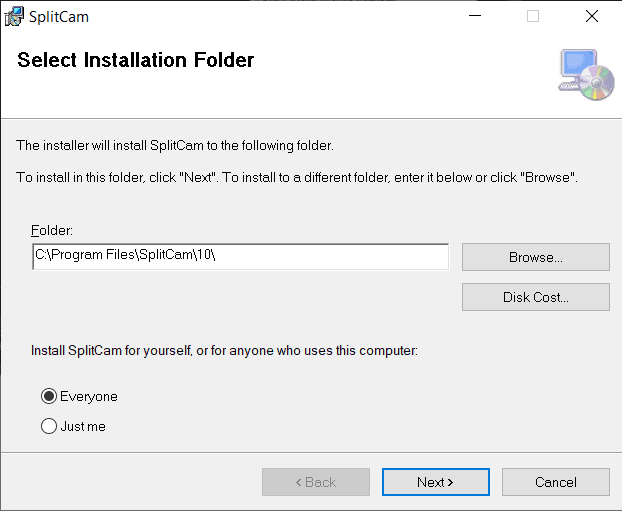 Disable the media foundation server and click install.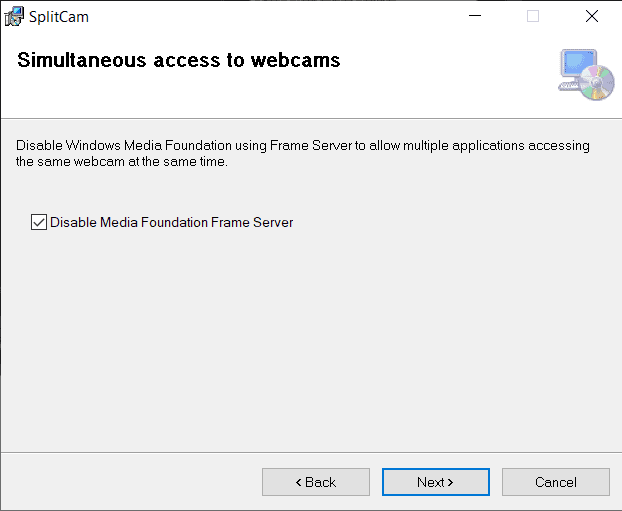 And you're done with the setup!
Pros
Runs fine even if your stock webcam is irresponsive
Multiple video format support
Tons of filters
No cost to download
Cons
FAQ's about SplitCam
What Is SplitCam Used for?
Splitcam is mainly used for adding more features to your typical boring video call sessions. It can add many filters, 3D masks, and splitting functionality to make the calls more enjoyable. Moreover, you can use it with any video streaming or calling software.
How Do I Use SplitCam as a Virtual Camera?
First, open the application. Look for the camera option on the app. Then select SpiltCam in other apps
How do I use SplitCam on Android?
Go to the IP Camera settings. Copy and paste the IP Camera address you got from your Android mobile. Click add and your Android device will be successfully connected with your PC.
How Do You Use SplitCam on Youtube?
First, you have to set the accessibility settings. Select the webcam icon and choose Splitcam on YouTube. You'll see your video and microphone settings in the app. Select Splitcam in both and you're good to go.
How Do You Zoom on SplitCam?
Open your Zoom application. Go to video settings and select Splitcam as your webcam source. Do the same for your microphone settings as well. After that, you can join calls with Splitcam on Zoom.
Conclusion
Is SplitCam the best application to replace your current dull webcam software? It might not be that but it's surely the most fun webcam app you can get! So, do we recommend using it? Absolutely we do because you'll be able to truly enjoy your video calls with this application.
So, head on to the download page and get yours now!
Screenshots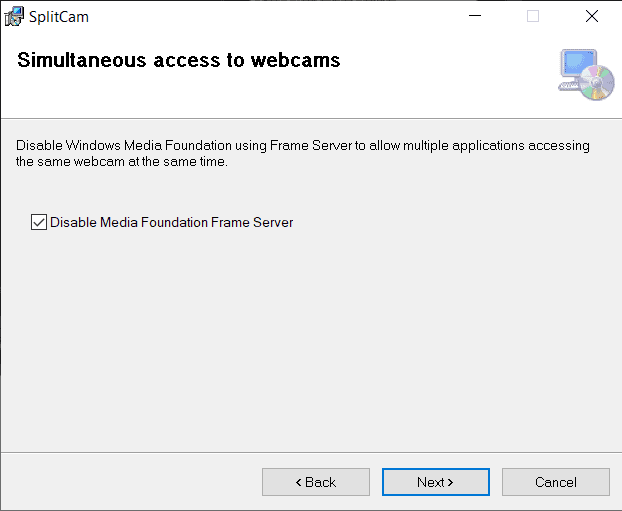 Alternatives
Also, check the alternatives of SplitCam
Comments
Let us know about your thoughts