While most VPNs are made for general end-consumers, some VPNs are mostly made for a specific set of users. For example, Aviatrix VPN Client is one such specialized network protocol that lets you work with different IPDs.
Now, most users won't even need to work with Okta, Google, AWS SSO, Azure AD, or any other IDPs in general. That's why you should get this VPN only if you're concerned with that type of work.
Why Should You Use Aviatrix VPN Client?
As mentioned earlier, this VPN is not your traditional VPN like Surfshark or NordVPN. Aviatrix is specially made for those who need SAML authentication from the VPN client itself.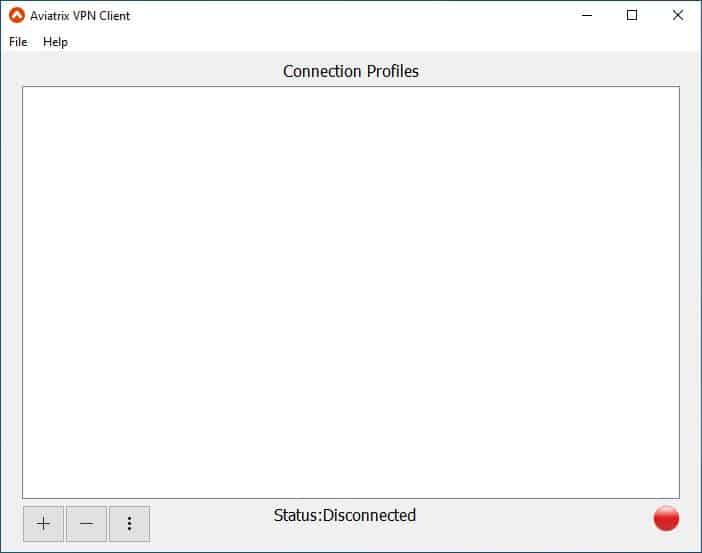 Not many support that actually and that's where Aviatrix is very unique with its offerings. If you need your VPN client to authenticate its information against any IDP, then you must have the Aviatrix VPN client installed.
Otherwise, you'll not be able to go through the SAML authentication. However, with an Aviatrix VPN gateway, you can authenticate against OKTA. So, for that, you'll not need the client as you can just do with the gateway.
Does Aviatrix VPN Client Support Multiple Configuration Profiles?
Yes, Aviatrix does indeed support multiple configuration profiles with its VPN client. However, it's only applicable for the OpenVPN® configuration which is pre-installed on your computer.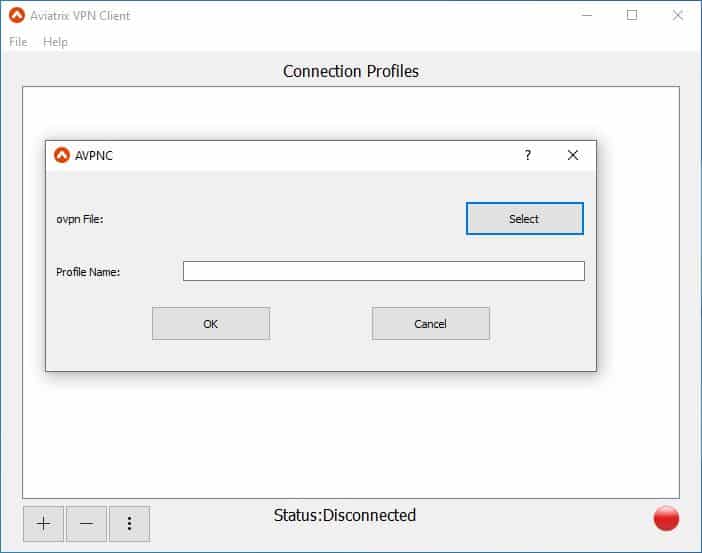 Once you have the configuration file, you can just load the file with the client. Here are the steps to load the profiles-
Open your Aviatrix VPN client.
Go to the Advanced settings.
Choose the Profile tab.
Select Add button.
Create a new name for the profile.
Load the configuration file.
You can also view the log tab in the Advanced settings as well.
Pros
Extensive interface
Multiple profile support
Compatible with most IDPs
Free trial
Cons
Not for everyone or general use
FAQ's on Aviatrix VPN Client
How do I connect to aviatrix VPN?
To connect to the OpenVPN configuration of Aviatrix Client, open the application and load the configuration file. Then, tap on the connect button and you're done.
Is aviatrix VPN free?
No, it's not completely free to use. You've to pay a subscription fee to use all the features. However, there's a free trial version that you can download and install.
What is Aviatrix CoPilot?
In Performance, CoPilot displays the resource utilization (telemetry) data for all managed resources (your Aviatrix controller and gateways) across your Aviatrix transit network (multi-cloud and single cloud). Aviatrix CoPilot is the resource maximization and utilization feature which lets the client manage all the data across every possible resource. It can even control the gateway and transit networks as well.
What is aviatrix Gateway?
The gateway management is the public subnet system in the IDP networks. It identifies as the routing table that acts as the entry point to IGW.
Conclusion
So, that's about it for the discussion of the Aviatrix VPN client. If you are curious about how the whole thing about SAML or IDP connection works, you can definitely check it out. However, keep in mind that you'll have to be careful with the client as it's not your typical VPN client.