Cisco AnyConnect Secure Mobility Client is a VPN for PC and also a security tool for your safe surfing through the internet and verifying devices on your go. If you want a tool that can ensure browsing safely over the internet with notifications about threats as well as blocking access of harmful sites to your computer, then Cisco AnyConnect Secure Mobility Client for PC is a good choice for you.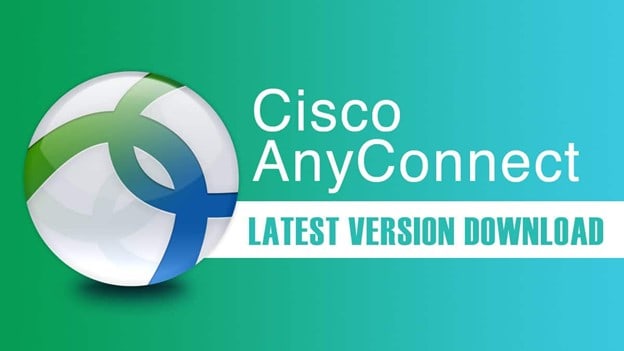 Why Cisco?
Right now, there are many VPN services available for your PC. But why should you particularly use Cisco for your PC – this is a question asked by many.
The answer is that – Cisco provides a private network free from any kind of outside attacks by showing the vulnerabilities on your server.
More than accessing the closed websites in your territory, Cisco is rather used to find out the Network issues.
With this software, you can find out the vulnerabilities you must eradicate to ensure the best possible health for your server.
What are the features of the Cisco AnyConnect Secure Mobility Client?
Cisco AnyConnect Secure Mobility Client is a VPN focused on the security of your browsing and your own server. It connects automatically to the server and creates a secured tunnel to connect to the internet. It has the following important features-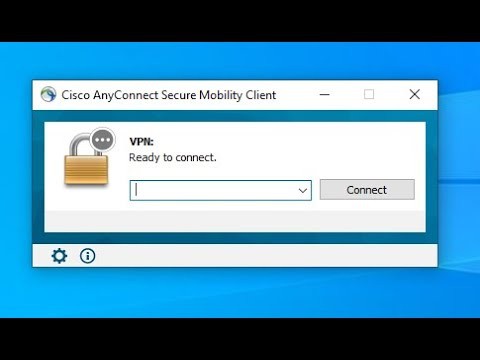 Cisco AnyConnect Secure Mobility Client for PC is free software with a free license agreement to use. It gives you secured access to the internet for free. You need not disclose your bank data to the software for usage.
Secured Connection to the Internet
The main goal of the developers to create Cisco AnyConnect Secure Mobility Client for PC was to let you understand the vulnerabilities you may face in running your server. You can find the problems while you are using the VPN and can eradicate the malicious problems over the internet to your server.
Auto Block Harmful Sites
Cisco blocks harmful websites automatically while you are surfing the internet. As a result, while you are using Cisco AnyConnect Secure Mobility Client for PC you do not need to think twice about bypassing a website out of fear. If it has anything harmful to your PC or browser, it will automatically be blocked. This is an exclusive feature of the software.
Auto Connect/Reconnect
Due to changing servers, connected to the internet may get interrupted from time to time. Cisco automatically connects the line without any delay. Besides, when you are restarting the computer, it can be auto reconnected to the internet and provide safe passage for you.
Multi-Platform Support
You will get multi-platform support for the software. Windows 10, Mac OS, Linux, iOS, Android, everywhere you can use this software for the best security to access the internet.
Cisco AnyConnect Secure Mobility Client – Aims for Security
Right now, there are many VPNs available for your PC. Each of them has different features and criteria. For example, OpenVPN, EasyVPN, Touch VPN for PC, etc.
Most of them are good for having multiple servers over the internet to access different websites and surf them freely without trackers, cookies, and blocks.
Cisco AnyConnect Secure Mobility Client for PC does all of them with smooth speed but also gives a better look, notification, and customizing ability to your own system. That is why the main purpose of this VPN is to aim for security.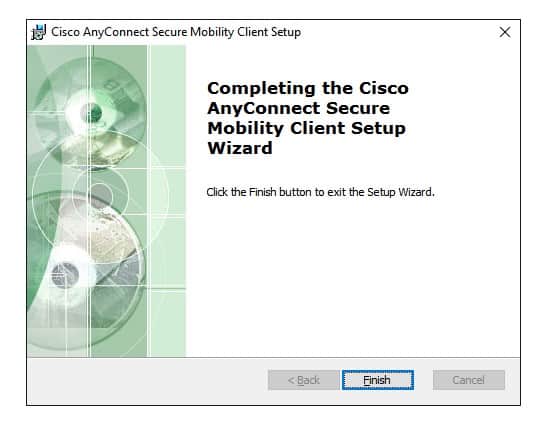 How to install Cisco AnyConnect Secure Mobility Client for Windows
First, download the setup package from our website.
Second, if it is zipped, unzip it with WinRar or any other zip opener software. You will get a .exe file.
Third, double-click the .exe file. The installation will begin.
Fourth, Click Next to start the installation and when prompted, agree to the license agreement.
Click install and Finish when prompted.
Start the program from the start menu. If necessary, put your information.
It is set up on your PC.
System Requirements Cisco AnyConnect Secure Mobility Client 
Windows: 10 or later
HDD: 100MB of empty space
RAM: 2 GB recommended
Pros
Ensures high-quality security for your surfing
Auto blocks harmful sites
Connect automatically at the startup
Reconnects automatically if the line drops
Cons
You may need to create a profile on Cisco
May not give to speed
Not quite for beginners. Use only if you have prior knowledge about VPNs
FAQ's on Cisco AnyConnect Secure Mobility Client 
How do I download Cisco AnyConnect VPN for Windows?
You can download the installation package for Cisco AnyConnect VPN for Windows from our website. It is virus scanned and free from any malware. Do not download it from any untrusted third-party website. It may contain malware and adware.
Is Cisco AnyConnect VPN client free?
Yes, the Cisco AnyConnect VPN client is free software for your usage. You do not need to put any transaction details or banking info in this software. You can just download, install and run it on your PC.
What is the latest version of AnyConnect?
The latest version of AnyConnect VPN is 4.10. It is free software and you can download it from a trusted source. It is a very easy-to-use software and you will face no problem using it.
Our usage
The VPN is good to find out actual harmful websites. It auto-blocks them. This is very good for security. You need not think twice.
Conclusion
The main purpose of the VPNs was to provide security, anonymous surfing ability, and open blocked content. Cisco AnyConnect Secure Mobility Client for PC indeed does those as well as gives better protection for you. You can download and install it without any problem.