VPN Proxy Master 1.3.2.0
(103 votes, average: 5 out of 5, rated)
VPN Proxy Master 1.3.2.0 Download for Windows 11, 10, 8, 7 (64 or 32) bit PC. Free download the latest version 2023 of the software from NearFile.
Technical Details
App Information
App Name
VPN Proxy Master
File Name
VPNMaster_setup.exe
VirusTotal Hash Code
b604150ef74651e6d1a31c629bb978d3565ba291f5b4ba088c4ddf93f411e5d3
Operating System
Windows 8 / Windows 10 / Windows 11
Date Published
08, April 2022
Date Modified
26, March 2023
About
VPN Proxy Master free download for PC Windows (10/8/7/11)
VPN Proxy Master is the one and only Virtual Private Network which reroutes your networking history through more than 6000+ servers all over the world. If you are a little bit cautious about your internet privacy, then you must try it.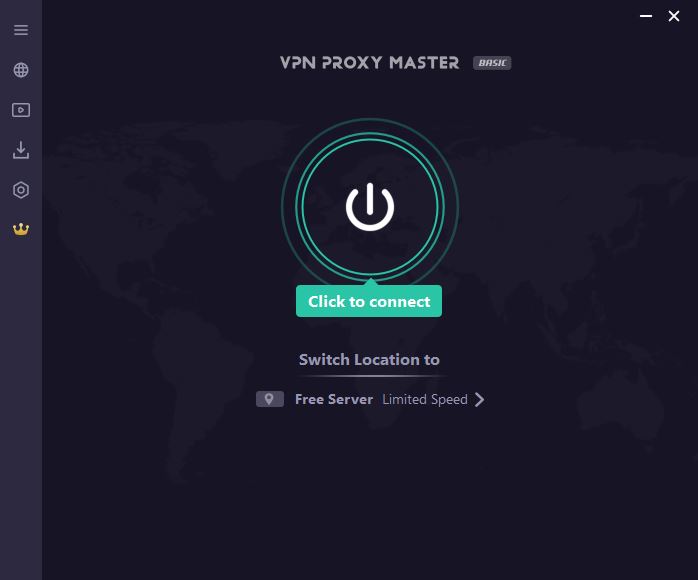 Description
VPN Proxy Master is one of the tools you need to keep at hand if you are looking for a safe and secured channel for browsing. It has servers in 50+ countries and you can manually choose which country server you want to use. It has a good interface and immediately starts working with one or two clicks.
VPN Proxy Master Review
VPN Proxy Master is run based in Singapore and does not work in China. Besides some websites may face speed troubles.
After the negative aspects, I must tell you that, it is still one of the best VPNs in the market. The number of servers in all the countries it offers cannot be accessed so easily with other VPNs. On most of the websites, you will get a pretty good speed. But with streaming sites, it is rather weak.
For your information, the last point is true for other VPNs too.
VPN Proxy Master Review 2022 – Keep This in Mind Before Buying
VPN Proxy Master is not a free-of-cost VPN. You need to purchase it. You can try the trial period of three months with it. But after that, you need to pay.
If you are only buying it for streaming sites, then be careful as it may not work quite well for all the sites.
Besides, it does not work in China.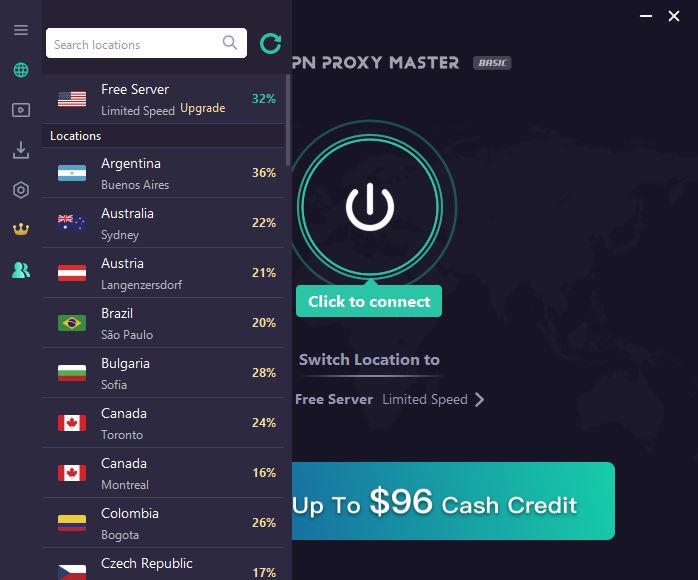 Logs too much web data
VPN Proxy Master does record many web data. This is not usual for a VPN and many users take it as a breach of privacy. Although the statement is not true as it confidentially keeps the data of only the users to itself, and like cookies, it wants to use the UX data for UX experience, this is the fact that it does record user data.
Speeds — Extremely Fast and Reliable
The speed it provides is extremely fast and reliable compared to other VPNs in the market. Aside from the streaming sites, you will get good feedback on speed from all the reviews.
No security features & malware detected
To this point, we have not found any malware attached to it. VPNs are used for protection against malware, adware, and trojans. It serves the purpose correctly.
Does not work with US Netflix
If you want a VPN for US Netflix, then you will not be satisfied with VPN Proxy Master. As we have mentioned earlier, it faces problems with streaming services. US Netflix does not work well with it. The speed is quite low.
Security — Great on desktop, Worse on mobile
VPN Proxy Master is a very good VPN on your desktop. The development team ensures it. But the service on mobile is not quite satisfactory.
Does not work in China
Whatever your try, you cannot make this Singapore-based VPN work in China. That is a problem you will face with it. It is the fact for desktop as well as mobile.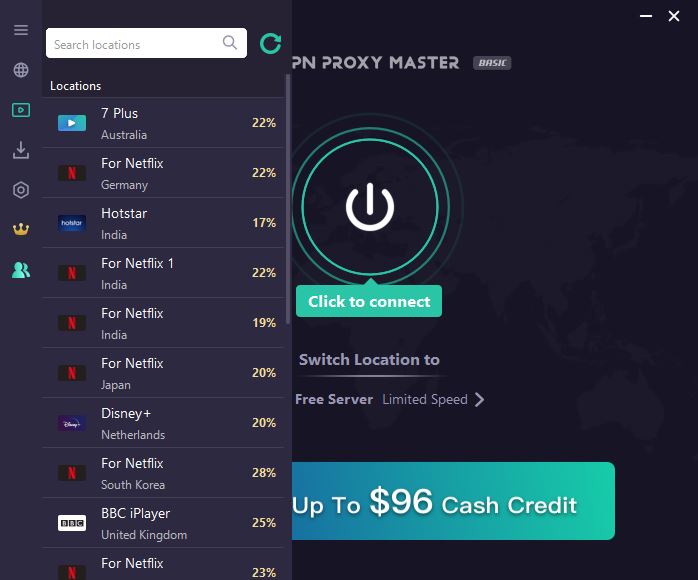 Pricing
One month of use will cost you $13 while one year plan will cost $3.75 per month. There are other options available too.
Slow and unreliable customer support
Although, not all the time, still you will find slow customer support from time to time.
Setup & Installation — Quick, Easy, and Fully Featured
The setup of VPN Proxy Master is not difficult. You can easily set it up and install it on our desktop or mobile.
Server network — Fast and comprehensive but misleading
There are 6000+ servers in 50+ countries for VPN Proxy Master. The servers are pretty fast. But you will not get real info about which server to use for what purpose. Sometimes it can be misleading.
Slow VPN connection speeds
The VPN servers sometimes can provide you with a slower speed, especially while you are trying to stream from Netflix.
Available on most platforms
Mac, iOS, Windows, Android, you can find VPN Proxy Master for most of the platforms. This is a good benefit to your subscription.
Privacy — Flawless
Although it will collect user data, privacy will not become a problem at all. The privacy is flawless and you can be assured about it.
Unblocking Netflix and other streaming platforms
Netflix USA is not supported by the VPN Proxy master. If you want to watch a particular Netflix show, then you need to find out which country is streaming it. Then if you use that country server, then you may watch the show.
Apps and extensions
TV VPN and Chrome Browser VPN are available with VPN Proxy Master.
Streaming — Sloppy and Unreliable
As we have mentioned, you have to be careful about the streaming service with a VPN Proxy master. It may sometimes become sloppy and unreliable.
Basic applications with aggressive advertising
The VPN Proxy Master collects data about the user and sometimes it will show you advertising according to your user data.
Device compatibility — Compatible with most major devices
The most important function of VPN Proxy Master is compatibility. It is compatible with your desktop as well as mobile. Whether you are using iOS, Android, Mac OS, or Windows, you will get it working. As a result, tab, pc, and mobile all works quite well with it.
Torrenting — Supported
You may sometimes need a VPN for your torrent download. But not all the VPNs work with torrenting. VPN Proxy Master does work with torrents.
Reliability & Support
You can rely on the software but the support is not always available. Although, most of the time it is available online.
Pros
Compatible with most devices and on various platforms.
Compatible with Chrome Browser.
Has a lot of servers in more than 50 countries.
Gives you a good speed with browsing.
Supports torrenting.
Cons
You need to buy it for full function over a period of time.
Not good with streaming including Netflix.
Customer support may come long after expected.
Collects Data for advertisement
FAQ's on VPN Proxy Master
Is VPN Proxy Master safe?
VPN Proxy Master is a safe tool to use. We have not found any malware or adware with this software. You can download it from a trusted source and use it.
Does VPN Proxy Master Work in China?
No, VPN Proxy Master does not work in China. You can use this Singapore-based software server in 50+ countries' 6000+ servers. But it will not work in China.
What's VPN Proxy Master?
VPN Proxy Master is a tool to use for setting up your own Virtual Private Network. It is compatible with most platforms and devices. It has 50+ country servers to access the internet with.
How good is VPN Proxy Master for PC?
Although it collects data from the user and has a bad speed on streaming servers, VPN Proxy Master for PC is a very good app free from malware or adware. You can safely use it with a good speed.
How do I connect to VPN Proxy Master?
You can download the setup file and start it. You will be prompted to sign up or sign in. Once you create an account, then you can sign in on their website and app. After this, you can connect to VPN Proxy Master.
Our verdict
Although not quite satisfactory on streaming, it has a good speed to get your work done. The price is not that high against the services and the number of devices you get. You can easily download and set it up on your device.
Screenshots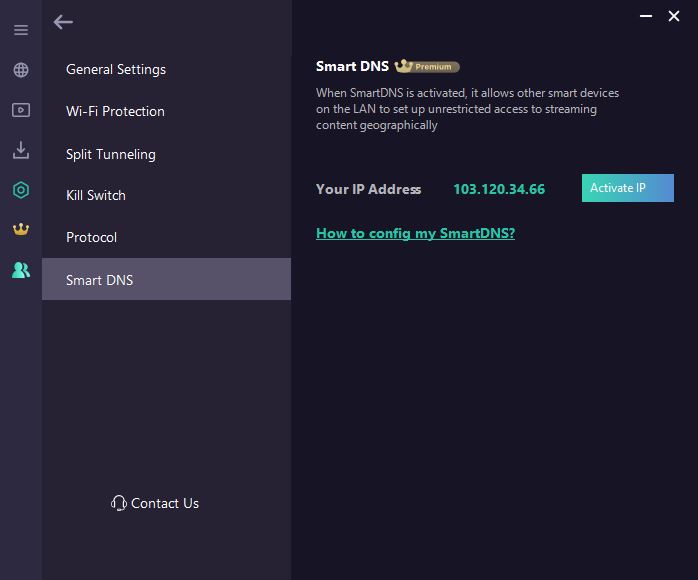 Alternatives
Also, check the alternatives of VPN Proxy Master
Comments
Let us know about your thoughts