WavePad Audio Editor  16.71
WavePad Audio Editor  16.71 Download for Windows 11, 10, 8, 7 (64 or 32) bit PC. Free download the latest version 2023 of the software from NearFile.
Technical Details
App Informations
App Name
WavePad Audio Editor 
VirusTotal Hash Code
d648dd06aad6a26b8d52de31f410b3ad20f1249af962428ca488127a6d8c16f3
Operating System
Windows 7 / Windows 8 / Windows 10 / Windows 11
Date Published
04, March 2021
Date Modified
26, October 2022
About
WavePad Audio Editor  free download for PC Windows (10/8/7/11)
WavePad Audio Editor is a kind of program by which people can edit sounds. This utility was developed for any step of skills. Both beginners & experts can use this software according to their needs.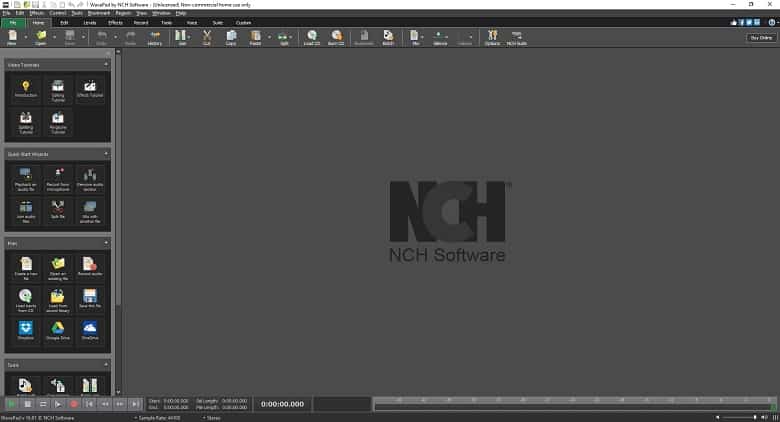 Features
Audio Editing Options
With WavePad Audio Editor, users can cut-copy-paste the audio file. They can also delete a clip from the sound & also add a sound as well.
Sound effects
In this software, people can get various sound effects such as equalizer, amplifier, normalize, reverse, echo & reverb.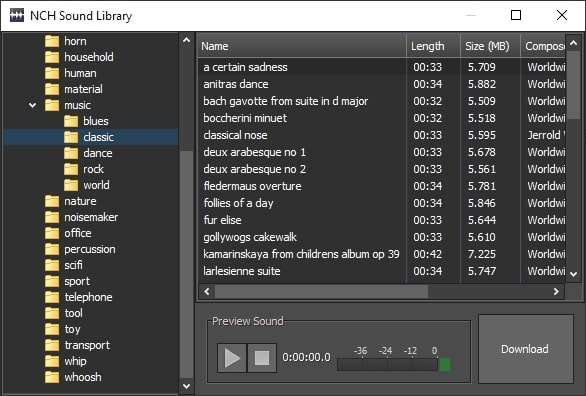 Advanced Option
There are some advanced options for better audio editing. People can add text to the audio. It also has a voice changer by which users will be able to switch the action voice tone of the audio.
Sound Restoration
With this feature, users can remove the noise of the audio record & make a clean & perfect audio clip. Users can also remove click pop.
After finishing the work, users can save & export their audio in any format they want & then share the audio with various platforms.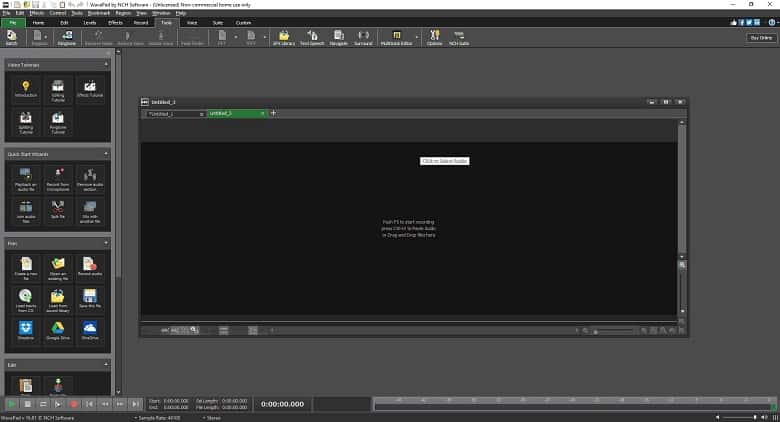 Is there a better alternative?
– WavePad audio editor is an amazing tool that no alternatives are better than this program. The alternatives are WaveShop & Audacity. But, if you have used WavePad then you may realize that it is the best.
System Requirements
Operating System: Windows 7, Windows 8, Windows 8.1, Windows 10, Windows XP, Windows Vista.
Processor: 1 GHz processor is required for this program(more will be better).
Memory: 4 GB of RAM is needed to run this software.
Storage: It needs 100 MB of free storage.
Pros
It has an easy-to-use interface.
Almost all kinds of audio formats are supported by this program.
This program is totally free for non-commercial use.
High-quality audio editing functions.
Users can edit the sound from the video file.
Batch processing facility.
Cons
If anybody installs this program for commercial use then he needs to pay.
FAQ's on WavePad Audio Editor 
Is WavePad free?
Yes, it is free-to-use software. If the users don't use this for professional work then it is totally free. But, for professional use this program costs charges.
Is WavePad safe?
Yeah, this program is completely safe and secure. Many people liked this software before still, but they prefer to use this tool.
How can I create a new audio file in WavePad?
You have to click Ctrl plus N to create an audio file. While creating you will be asked to choose the sample rates also channels. You can set the default settings for this option.
How can I record sound with WavePad?
At first, you have to open a new project in the app. After that, press the red color record option then you will be able to begin recording.
Our Take on it
WavePad is a high-quality sound editing utility. It has great & advanced features to edit your audios. It is also very safe. All the audio formats are supported by this program. So, we would like to recommend you to use the program. You won't get any other better alternative than WavePad.
Should I download it?
Yes. If you are looking for an audio editing tool with amazing functions then you must install this program on your PC. Both personal & professional videos can be edited with this program. You can install it without any kind of hassle.
Screenshots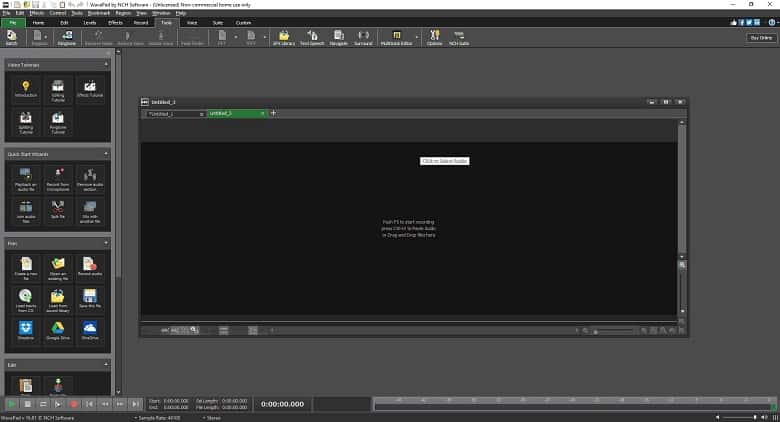 Versions
Check other versions
Alternatives
Also, check the alternatives of WavePad Audio Editor 
Comments
Let us know about your thoughts